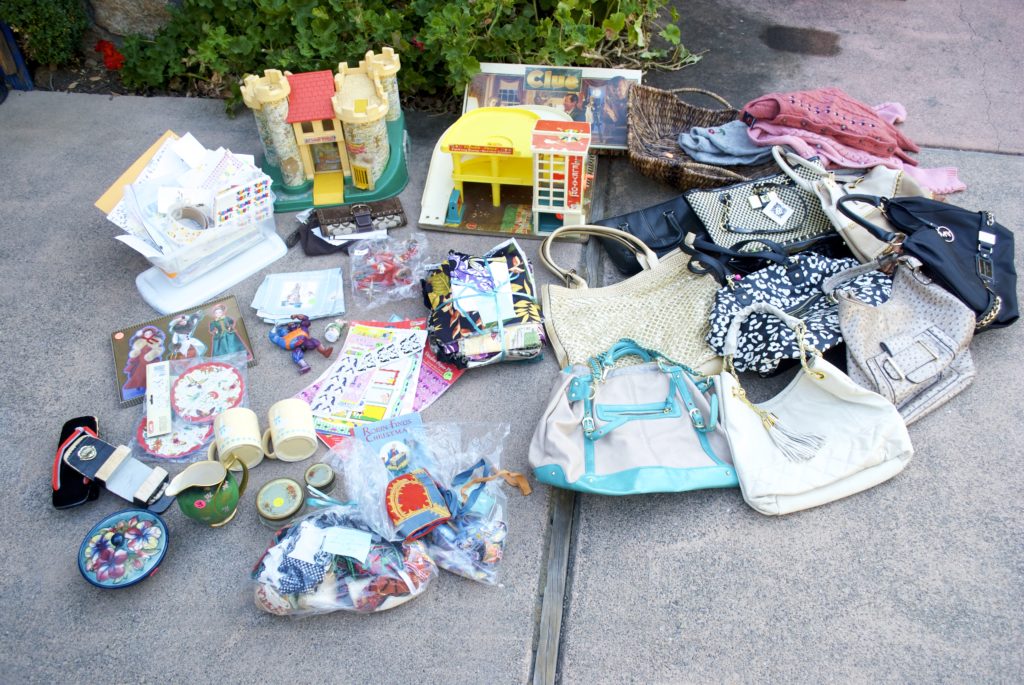 Find My Finds: Amazon ~ Etsy ~ Bonanza ~ Ecrater ~ Poshmark
I was on vacation the week before so I missed out on the prior weekend and was eager to get back to the treasure hunt after a limited night's sleep.  I revved up my engine with a cup of hot coffee in my travel mug and took off to start my well-mapped-out route.  The first was a repeat sale where I had previously purchased two cuckoo clocks, but they had nothing left or new in which I was interested.  At the next I paid up $2 for vintage Barbie Christmas cards.  Finally, at the third, I picked up the 1992 Clue game and some festive paper garlands, all for a dollar.  Moving on, I found the vintage He Man Two Bad Action figure for 50¢.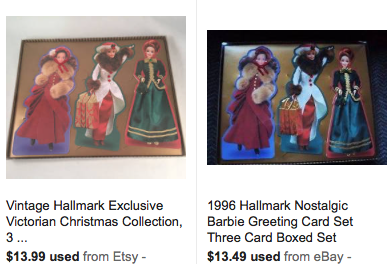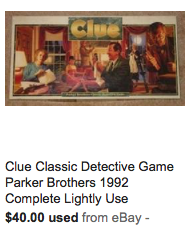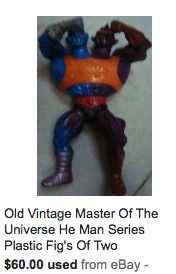 It was a half hour to the next sale's start time, but I was eager to get there because of the pictures in the listing. Luckily, they were open, and there I saw the wall of bags, $3 each, and I started loading up one arm, eight total. Then I found the Moorcroft Pottery covered bowl that I just knew had to be worth something, for $2.  And finally the pretty green pitcher that I will be keeping for $3. The deal was made at $20 for all.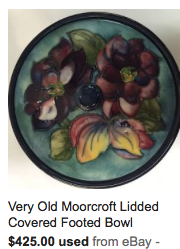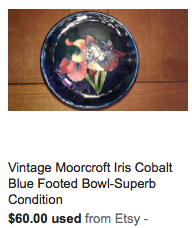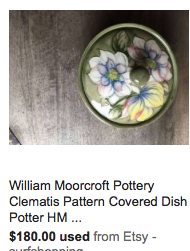 A few blocks away I found the vintage yellow duck Waechtersbach mugs, the vintage Japanese shoes and the two vintage Fisher Price playsets, castle and garage, $4 for all.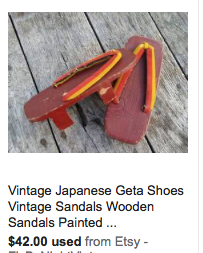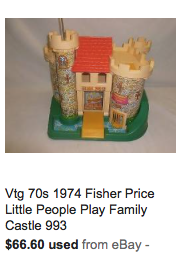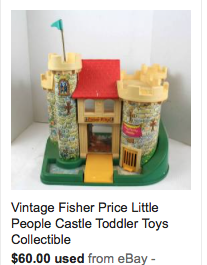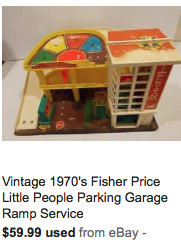 In the same neighborhood I found the vintage Vanity Jars set for $1, the "Robin Finds Christmas" book from 1969, and three bags of vintage fabric, embroidered ribbons, baby buttons and a little baby bonnet – if anyone can tell me the potential origin it would be much appreciated.  All for $10.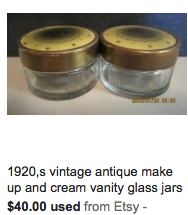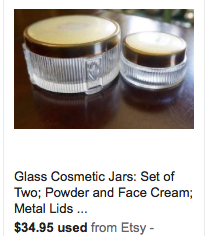 One last one in the area where I would have purchased shoes, but the older lady with a thick Russian accent only said, "I don't know!" in a very angry voice when I asked her prices.
Time to move to the middle of town where I majorly scored.  Seeing a purse on the ground, I opened it up to find a Coach Signature Stud Clutch with tag at $268, dust bag and paperwork.  I asked the nice lady in the modest house and she said, "$2."  Major score.  And across the street I picked up the black Fossil Satchel for a buck.
A few more duds and I was up over the hill for another dud and then making a U-turn to hit one I missed.  There I picked up a vintage Beatrix Potter Christmas ornament and swatch of fabric, both for 60¢.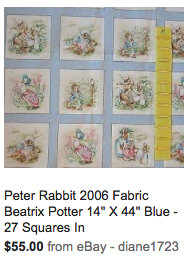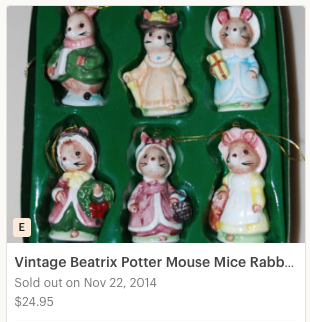 At the next I met a lovely German woman whose father was there in town from Germany and spoke no English. I picked up three German sweaters she said two of which were hand-knit by the old ladies in Germany who get together and kaffee klatsch while knitting, the other a Giesswein.  She said $5 each, I asked $10 for three, she said $12, and I handed her the money and said, "Dankeschön."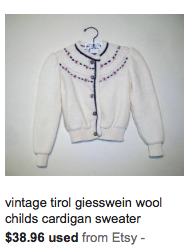 Two last sales over the freeway where at both I found stickers.  At the first a bunch of large sheets I asked for half price at $5 for all.  And the last, a box of remnants, though some good finds, $2 for the box.
That was the day.  An even $60 spent. Potential $800 gain.
Find My Finds: Amazon ~ Etsy ~ Bonanza ~ Ecrater ~ Poshmark