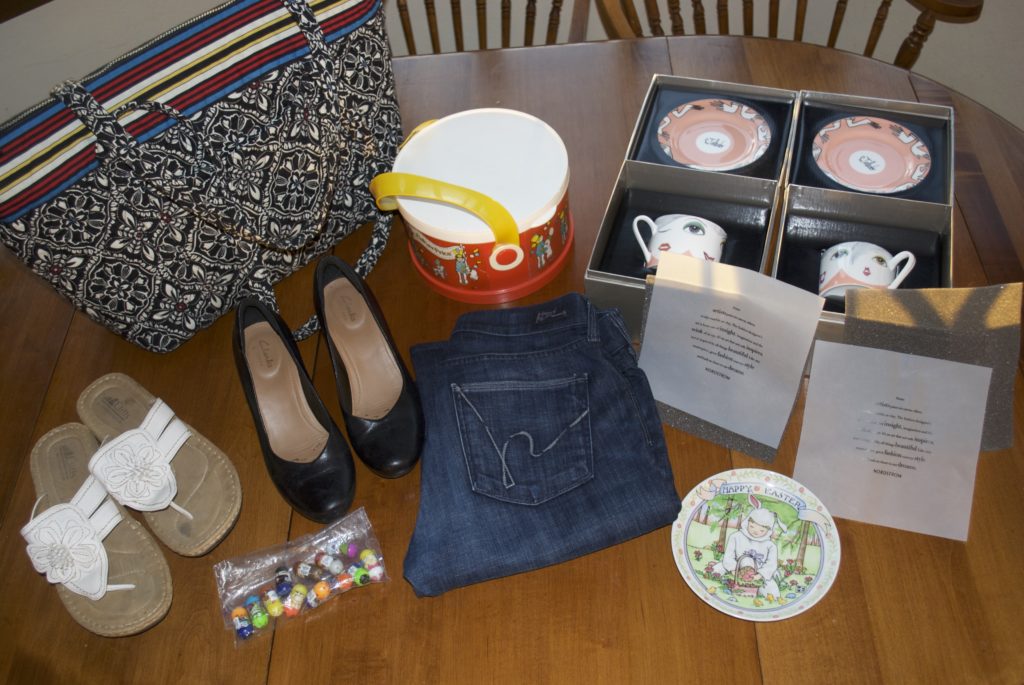 Find My Finds: Amazon ~ Etsy ~ Bonanza ~ Ecrater ~ Poshmark
I actually went and stood in line for the early pre-sale (that charged a $10 entrance fee) and tried to muddle through the many, many people that were hogging space at every table.  I have found quite a lot at this sale in the past when I did not go to the pre-sale which makes me think that maybe they pull more out from all of the boxes under the tables that I tried to look through.  I did find the two Nordstrom Mugs by R. Toledo in the boxes. Not really knowing prices, but recognizing my German lady at the Cashier's Table from years past, I knew she would give me a great deal.  I did about three loops around, starting with the Vera Bradley Barcelona Miller bag and then filling it with the white Cliffs Sandals, the black Clarks Artisan Vendra Bloom Wedges and the Citizen of Humanity Amber jeans.  Continuing on with my loops, I also picked up the vintage 1979 Fisher Price Drum Set, the Mighty Beanz bag and the Mary Engelbreit Easter plate: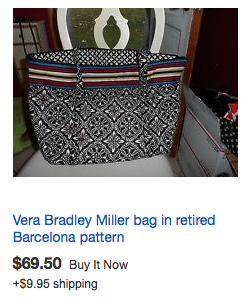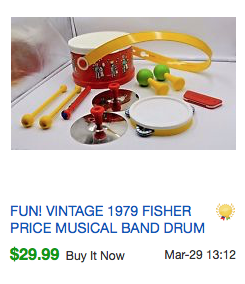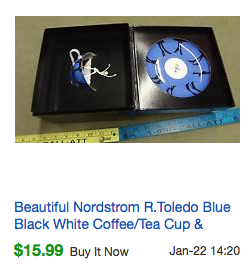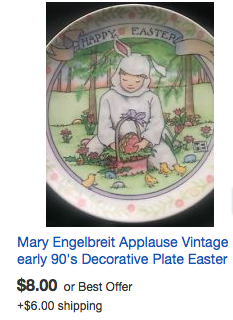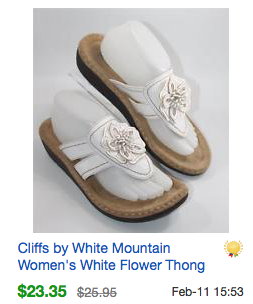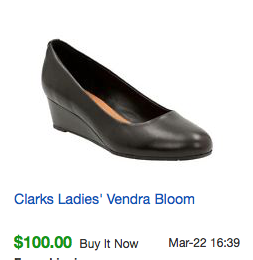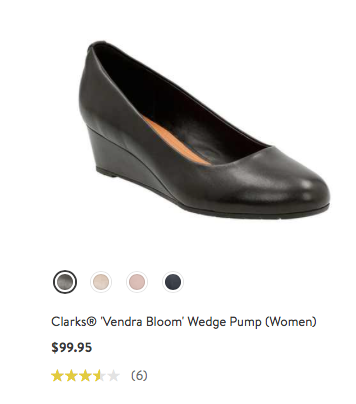 My German lady with her economical pricing added it up to be $16.  Potential gain of $300.
Find My Finds: Amazon ~ Etsy ~ Bonanza ~ Ecrater ~ Poshmark