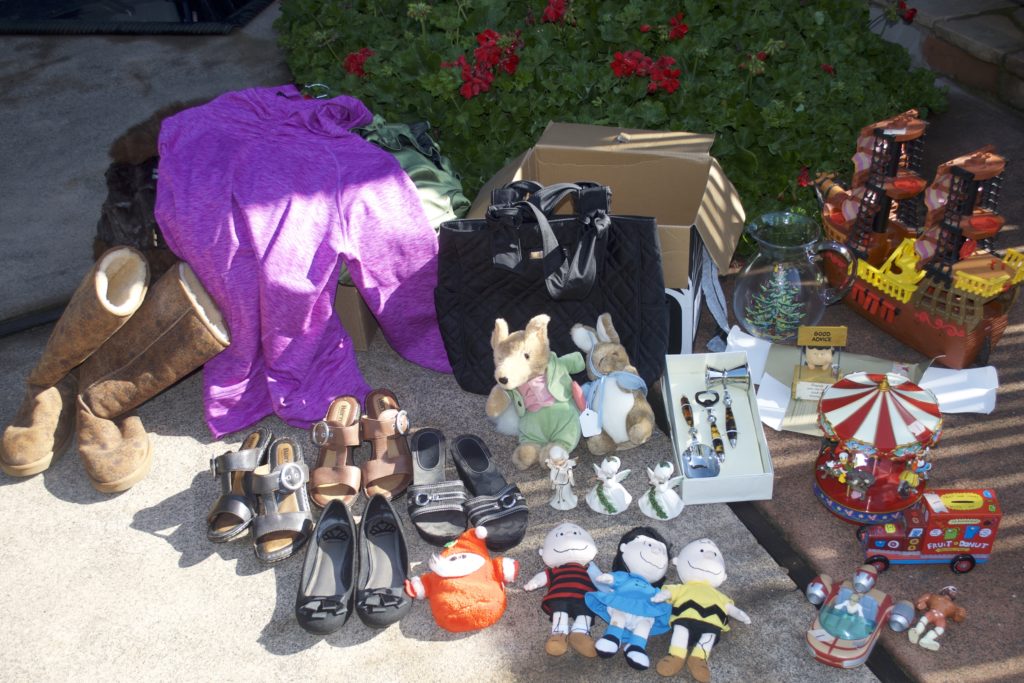 Find My Finds: Amazon ~ Etsy ~ Bonanza ~ Ecrater ~ Poshmark ~
There were all of three sales on my list.  I headed to the first but was side-tracked by a sign for a sale not advertised online.  There I bought the Fisher Price Imaginext Pirate Ship, the Playskool Heroes Luke Skywalker Landspeeder, the Disney carousel, the three Peanuts characters and the tin Ugly Doll Truck Bank, all a dollar each.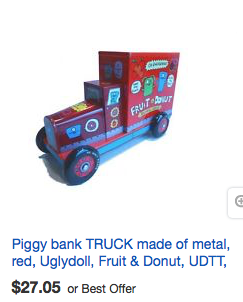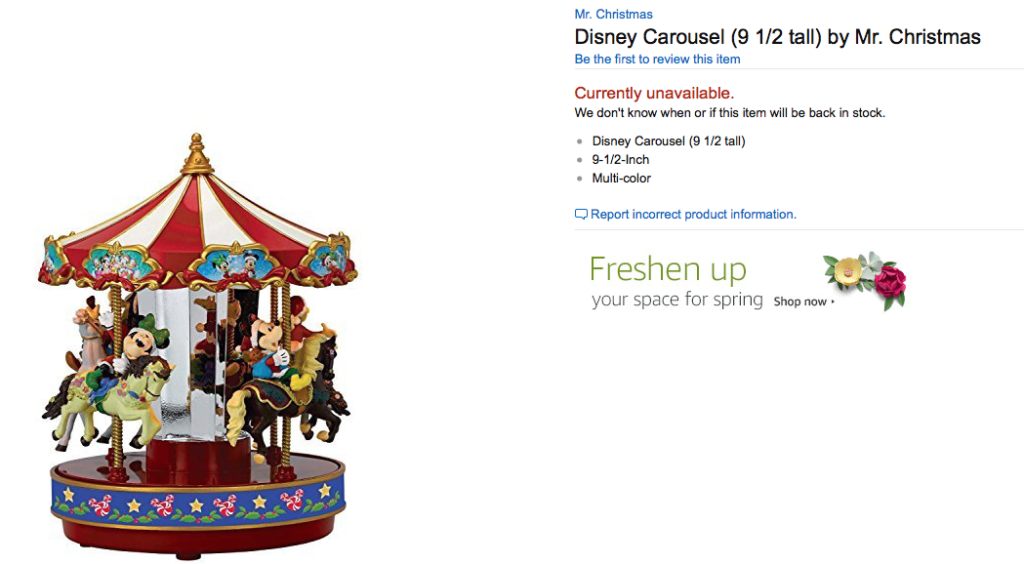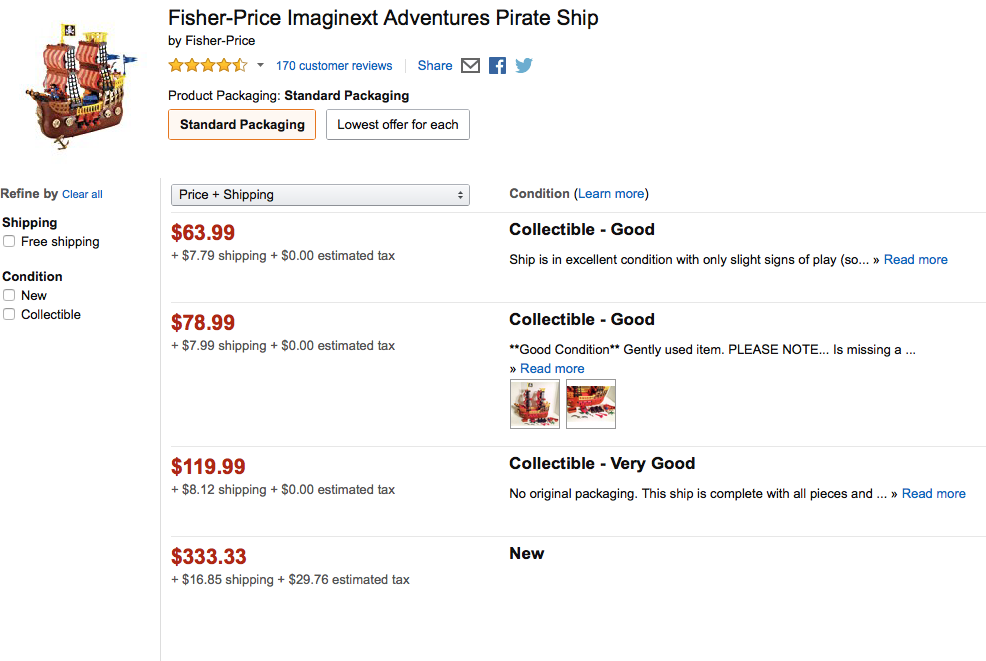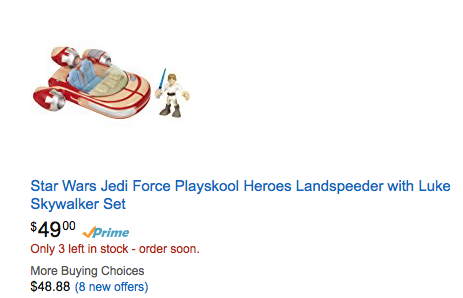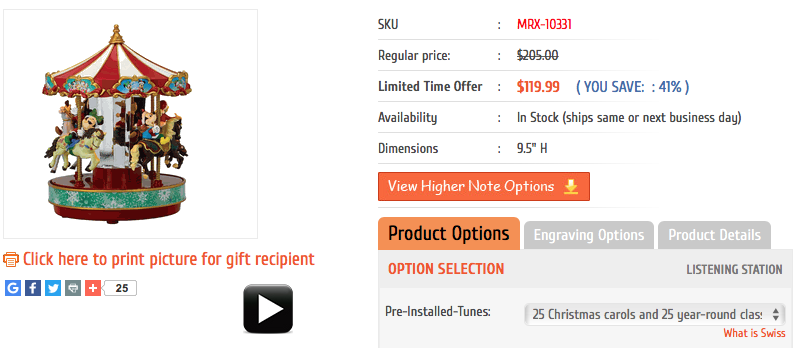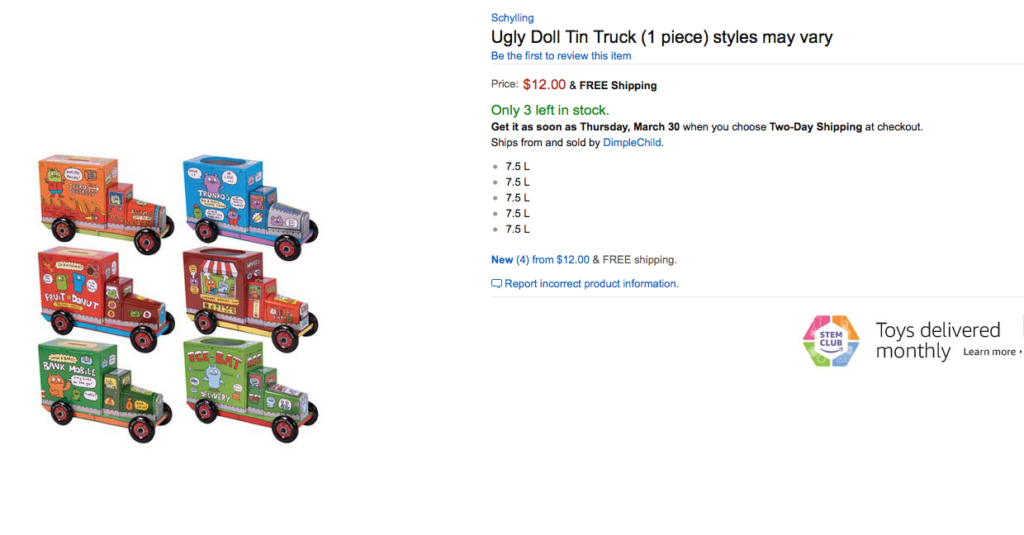 On to the nicest people on the planet's garage sale.  A regular whispered to me that the prices were extremely reasonable.  Everything was 50¢ to $2.  I picked up a box of clothes for my son, a faux fur coat, a lovely green dress, a Calvin Klein tote new with tag, a Spode Christmas pitcher, a Ralph Lauren bar set new in the box, the Lucy Hallmark figurine, two pairs of Born sandals, Coach sandals, black Fergalicious flats, all for $20.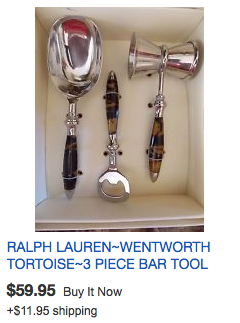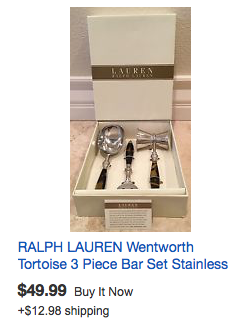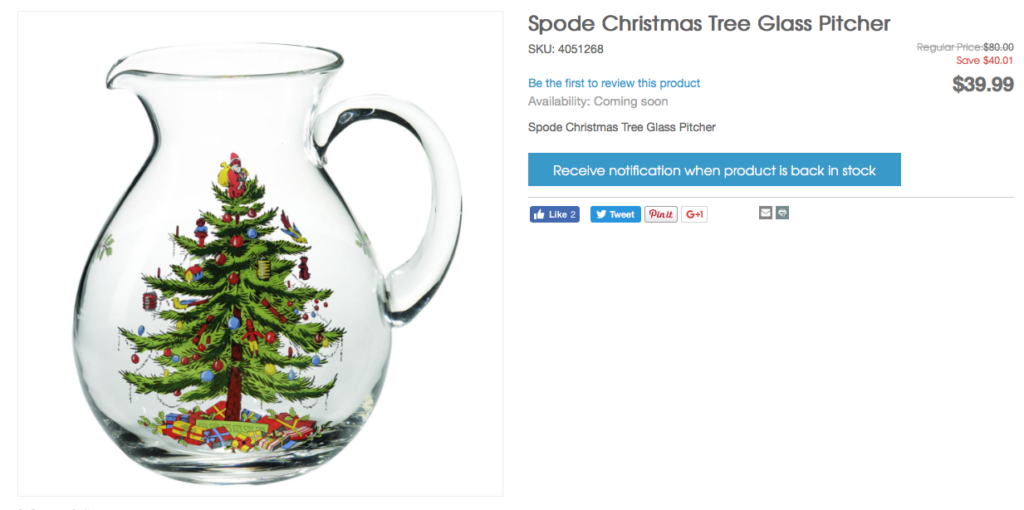 I headed to the second sale on my list which I left quickly because their prices were way out of range. And it wasn't quite time for the senior center's flea market, so I backtracked to some signs I had seen.  They led me to an estate sale run by questionable people.  I started in the garage and found the purple hoodie and then went upstairs to find the Ugg boots, total $6.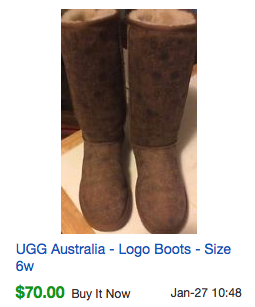 On to the Senior Center, I was searching for previous sellers where I had found amazing things, but previous sellers were not to be found.  I did pick up the Eden Beatrix Potter Peter Rabbit and Fox for $2, the Lefton angels at $1 and the vintage Dakin Santa bean bag for 25¢.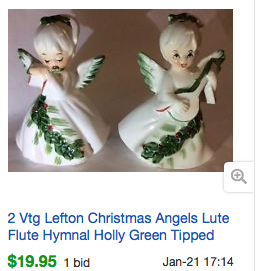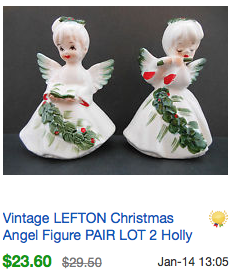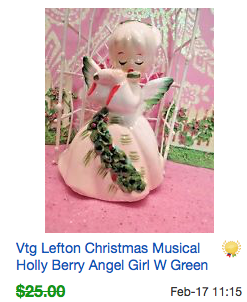 Total of about $35.  Potential gain $700.
Find My Finds: Amazon ~ Etsy ~ Bonanza ~ Ecrater ~ Poshmark ~