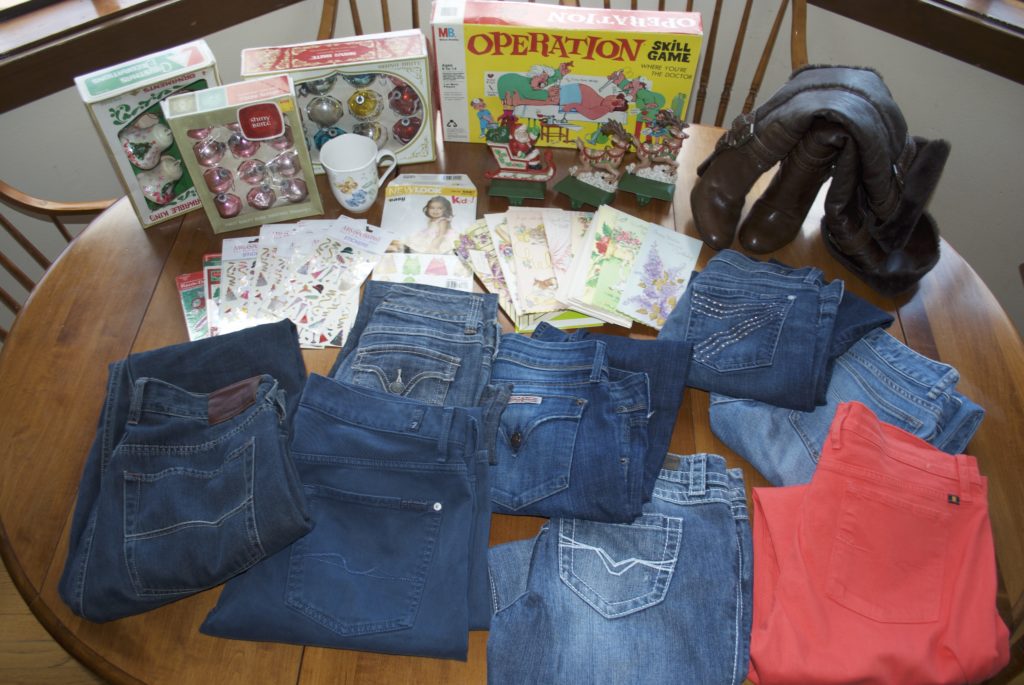 Find My Finds: Amazon ~ Etsy ~ Bonanza ~ Ecrater ~ Poshmark
Finding nothing in toys but the vintage Operation game, I spotted bags of vintage boxed Shiny Brite ornaments on the endcaps.  Searching further, I picked up 10 packs of Mrs. Grossman's stickers, two packs of vintage Christmas stickers, some vintage sewing patterns – the cutest being the toddler jumper/romper pack, and then the coolest tall vintage greeting cards.  Each bag was between 45¢-$1.98.  And in Housewares, only the Lenox mug and Midwest of Canon Falls Cast Iron Santa and Reindeer Stocking Hangers.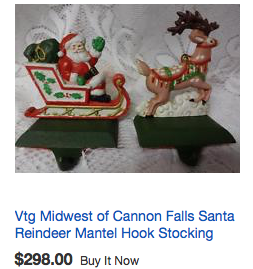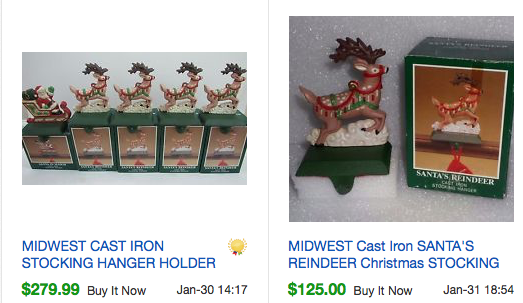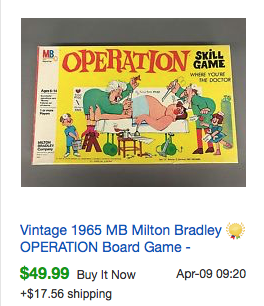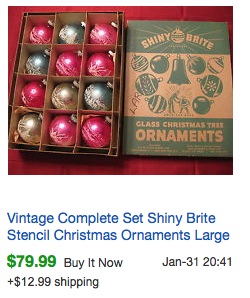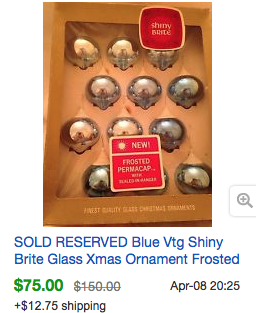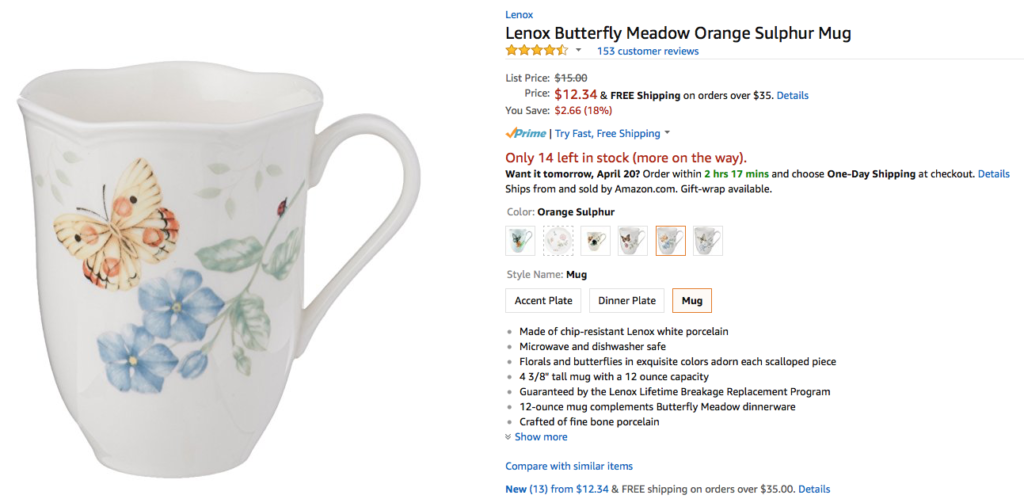 While searching through jeans, I spotted the Karen Millen boots on the opposite rack.  Looking them up, I saw that they retail in the $300 range and figured their $10 price tag might be worth it.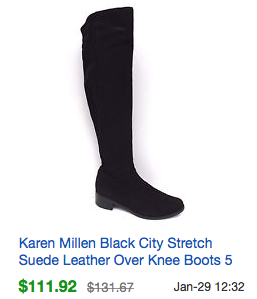 Over in Men's Jeans, I found the Tommy Bahama Standard and the 7 For All Mankind Slimmy, each in the $7 range.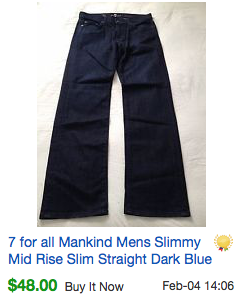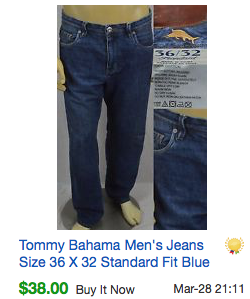 And in Women's Jeans, I picked up a pair of Hudson Collins, Harley Davidsons, American Rag, Gap Perfect Boot, 7 For All Mankind Dojo and Lucky Brand Charlie Skinny.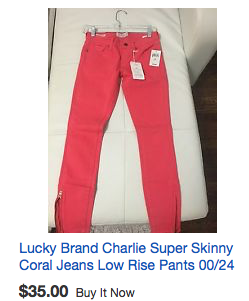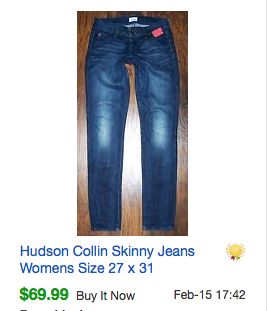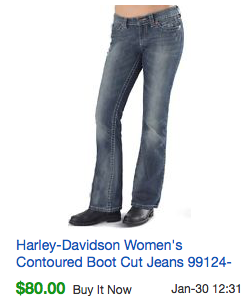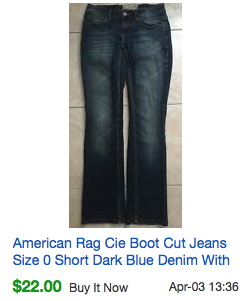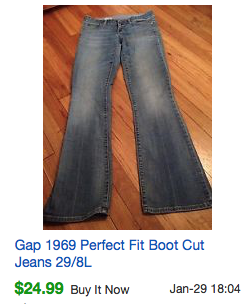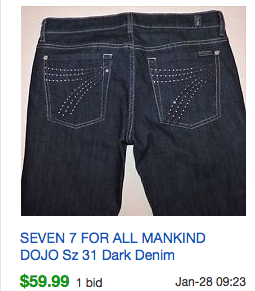 $73 spent, potential $550 gain.
Find My Finds: Amazon ~ Etsy ~ Bonanza ~ Ecrater ~ Poshmark