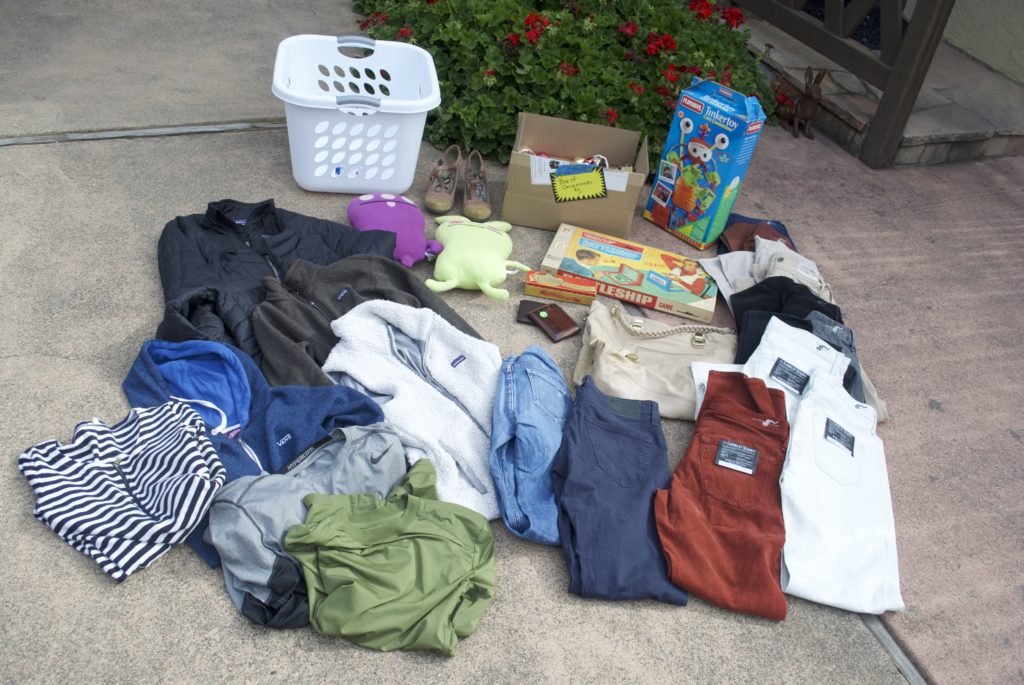 Find My Finds: Amazon ~ Etsy ~ Bonanza ~ Ecrater ~ Poshmark
Being Easter weekend, I wasn't expecting much, but there were quite a few sales clustered together, so I ventured out.  At the first, I picked up the OTBT heels for $2.  At the next is where I bought all of the clothes including a J. Crew dress, three Patagonia jackets and a vest, Citizens for Humanity Skinny jeans, AG Adriano Goldschmied Blue The Graduate pants, some active wear for my son and a pile of Earnest Sewn pants – a few new with tag, and the laundry basket, all for $45.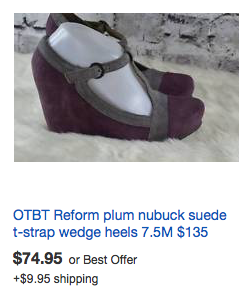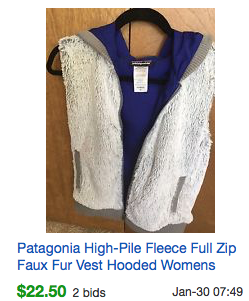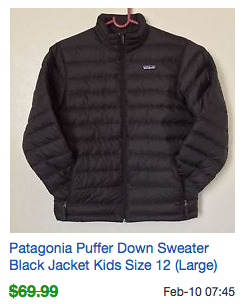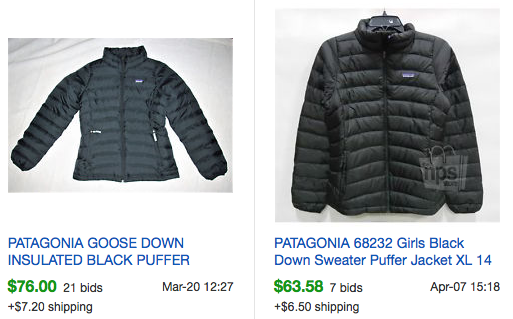 Stopping next at an estate sale with extremely cheap prices, I bought the vintage Battleship game, the Tinkertoy Crazy Constructions set, a box of vintage dominoes and a box of vintage Christmas Ornaments, all for $6.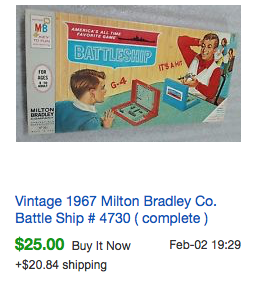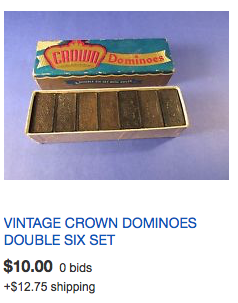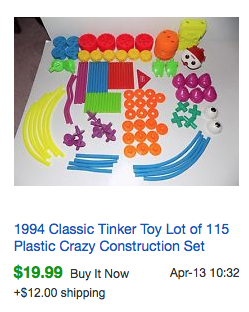 At the last sale where I purchased anything I picked up the two Uglydolls and the Steve Madden beige handbag all for $5.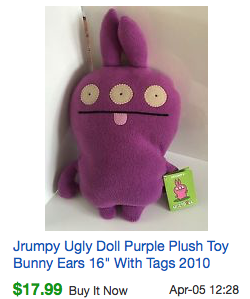 $58 spent, potential gain of $900.
Find My Finds: Amazon ~ Etsy ~ Bonanza ~ Ecrater ~ Poshmark