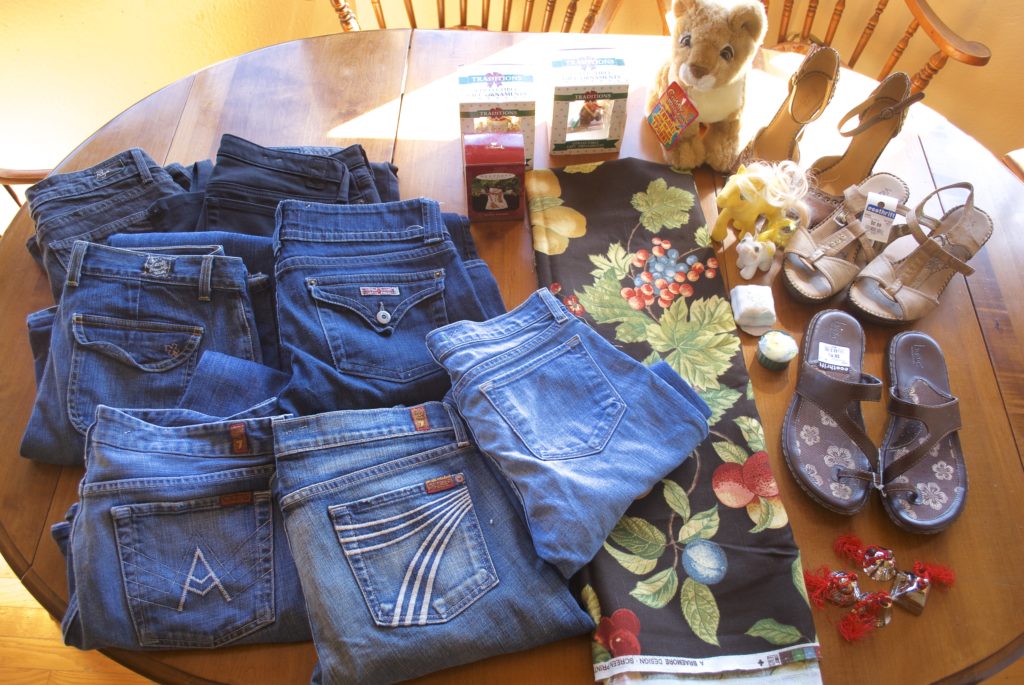 Find My Finds: Amazon ~ Etsy ~ Bonanza ~ Ecrater ~ Poshmark ~ MissBargainHuntressShop
I was really geared up for this.  The sun was shining and I had had about enough of rainy weather, no garage sales and limited thrift store trips.  It was time to add some new stock to the store.  Not that I found a ton, but at least I made a good effort.  In toys I only came across the vintage My Little Pony's and a Dandee Cuddly Kingdom Purring Lion Cub.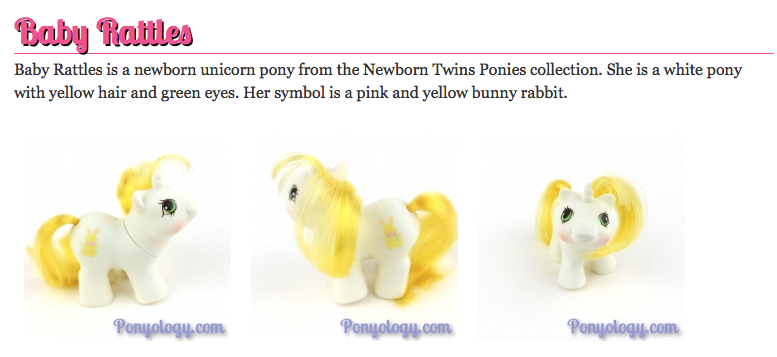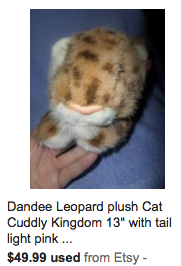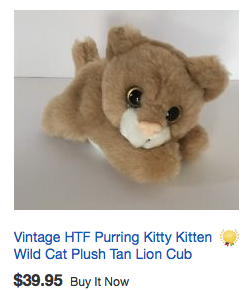 In more grab bags I found the Christmas ornaments, including a Hallmark Keepsake Meadow Snowman from 1997 and two Traditions ornaments from 1992 – a Jack In The Box Santa and a Squirrel on a Clothespin.  The bag for 99¢.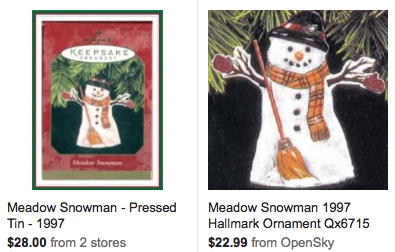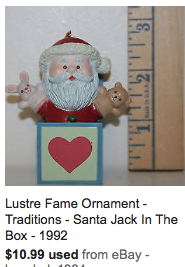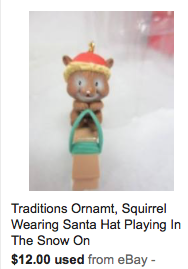 On to jeans, every size section seemed to hold a decent pair.  And all were under $3.  I found J Brand Skinny Leg, Paige Skyline, AG Adriano Goldschmied The Angel in Black, Hudson, 7 For All Mankind Dojo and A Pocket, and Lucky Brand Sant Tropez.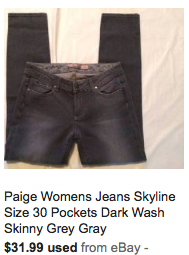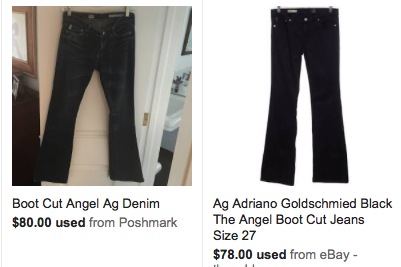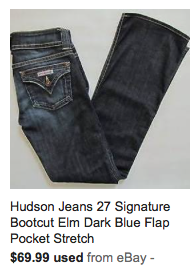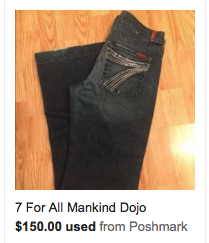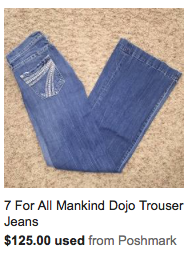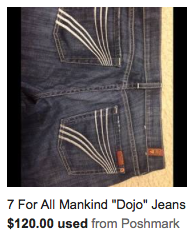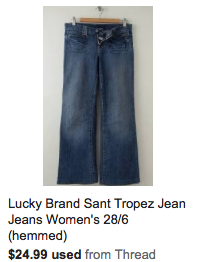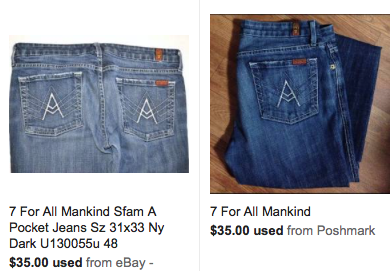 And in shoes I picked up a few pair for a few dollars.  Miss Bisou heels, Born Concept Laurina Sandals and Via Pinky Naylie Sandals.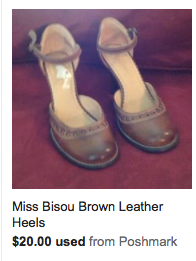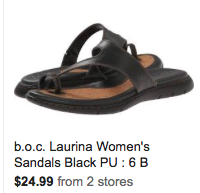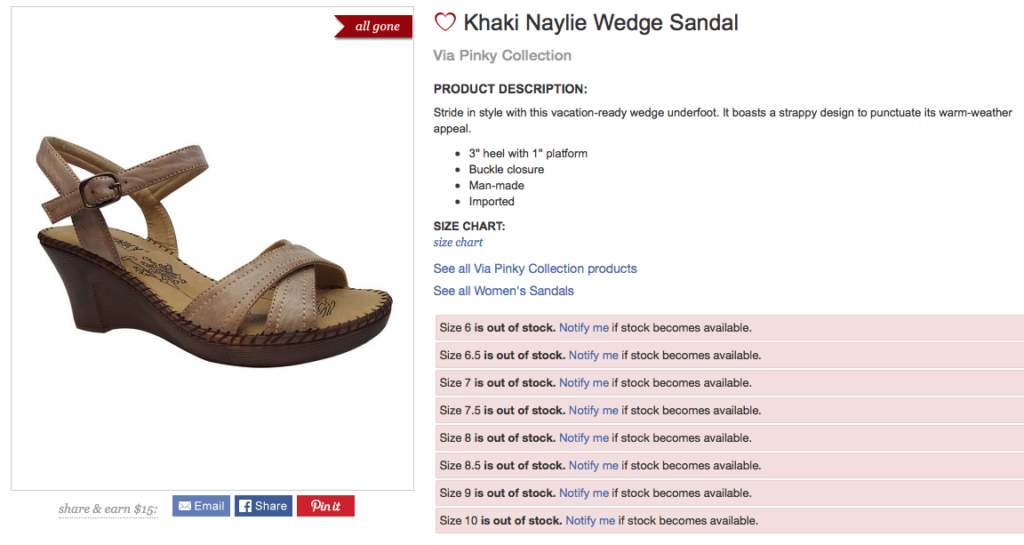 Also in the mix was a nice yard of Braemore Fruit fabric, some heavy metal bells and a couple of pretty hand-painted ceramic boxes that I will needlessly add to my collection.  $37 spent, twenty items gathered for dollar cost averaging of under $2 per item and potential total gain of $600.
Find My Finds: Amazon ~ Etsy ~ Bonanza ~ Ecrater ~ Poshmark ~ MissBargainHuntressShop