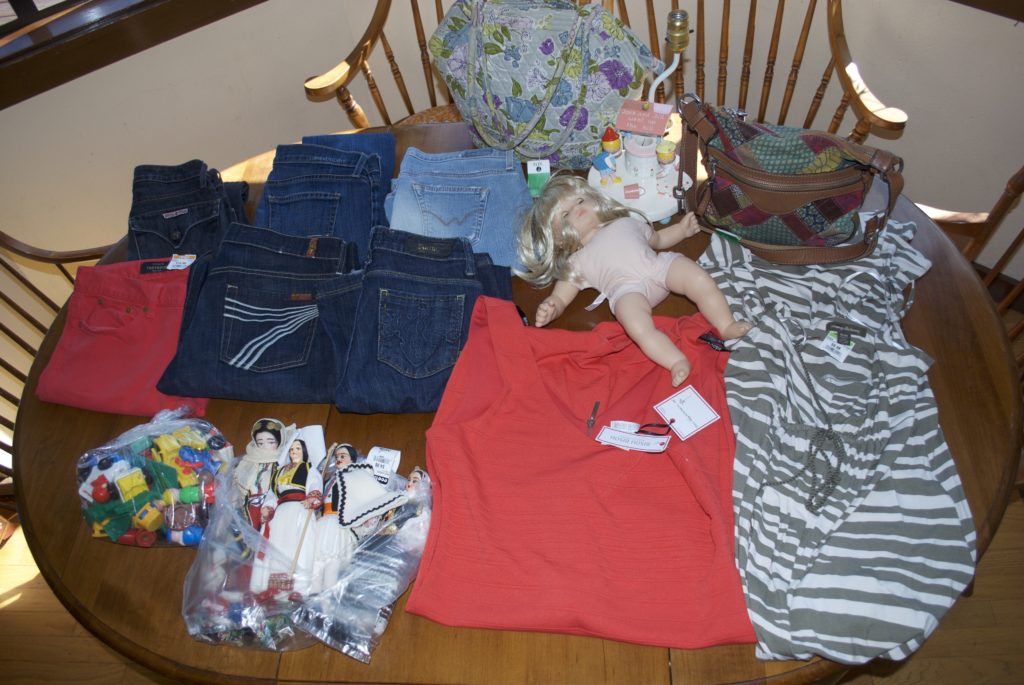 Find My Finds: Amazon ~ Etsy ~ Bonanza ~ Ecrater ~ Poshmark ~ MissBargainHuntressShop
Another beautiful day to head across the bay to the thrift store.  In toys I immediately found a grab bag of both new and old Fisher Price Little people for $1.98  Also a bag of what look to be Russian dolls at $4.98, about a dollar a doll. And finally the American Girl Twin, in great condition, though she's missing clothes, also $1.98.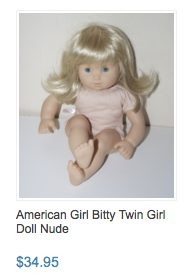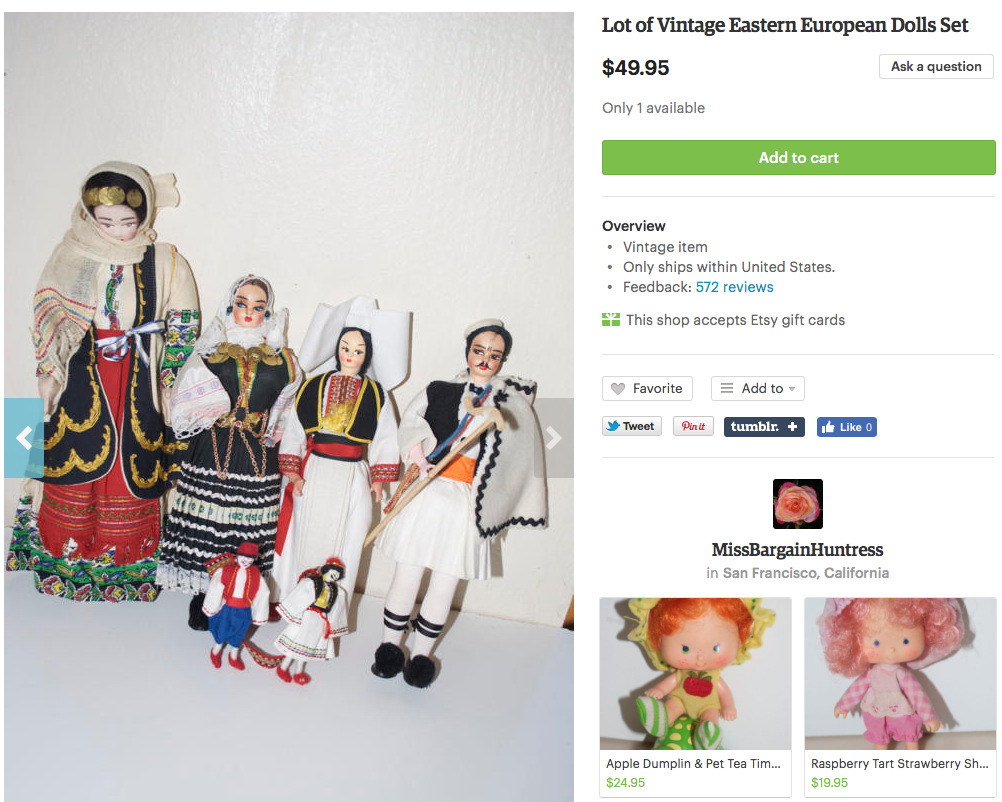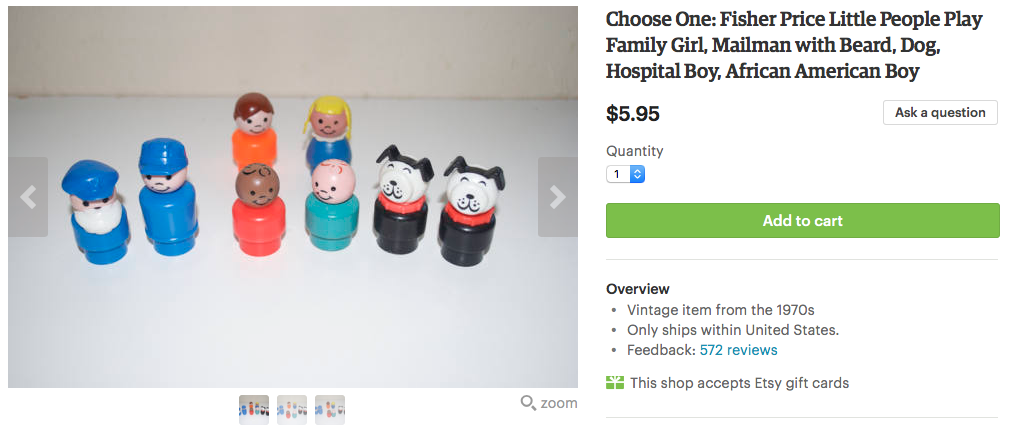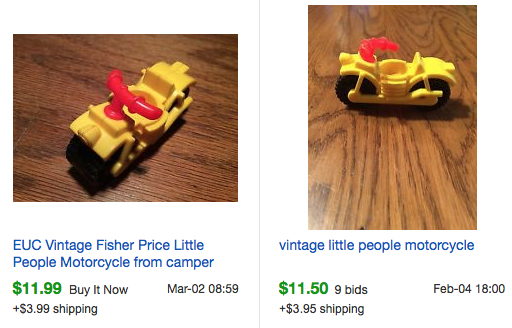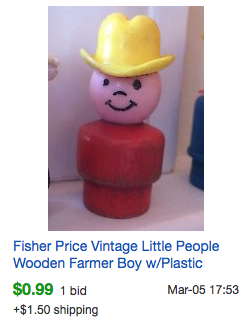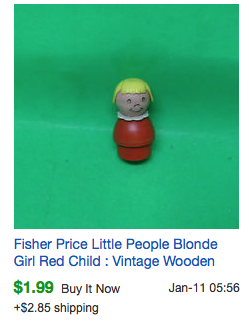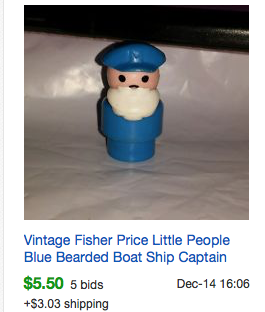 On to purses, I found the Vera Bradley Angel Tote for $1.98 after half off and the vintage Fossil Patchwork at $2.98 after half off.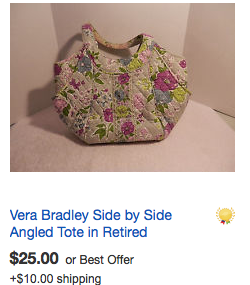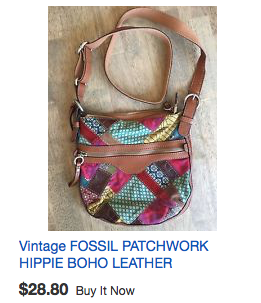 Strolling by electronics, I picked up the awesome vintage Jack & Jill lamp by Nursery Plastics Inc., paying up at $7.48.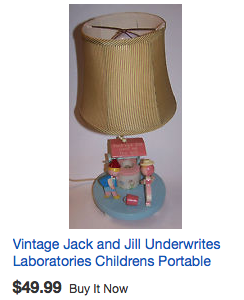 Nearby were the dresses and I thought I'd give them a bit of time.  I picked out a Tommy Bahama Olive and Cream Zebra Stripe Maxi Dress for $6.98 and a Bisou Bisou banded dress, new with tag, at $6.48 after 75% off. And then down the jean aisles I scooped up another pair of 7 For All Mankind Dojos, a Current Elliott skinny pair, J.Crew Toothpick Ankle in a lovely watermelon hue, Black Hudson Carly Straight, Antik Denim and a more vintage pair of AG Adriano Goldschmied The Angel.  I paid up a bit for some of the pairs, only because I know how quickly they sell.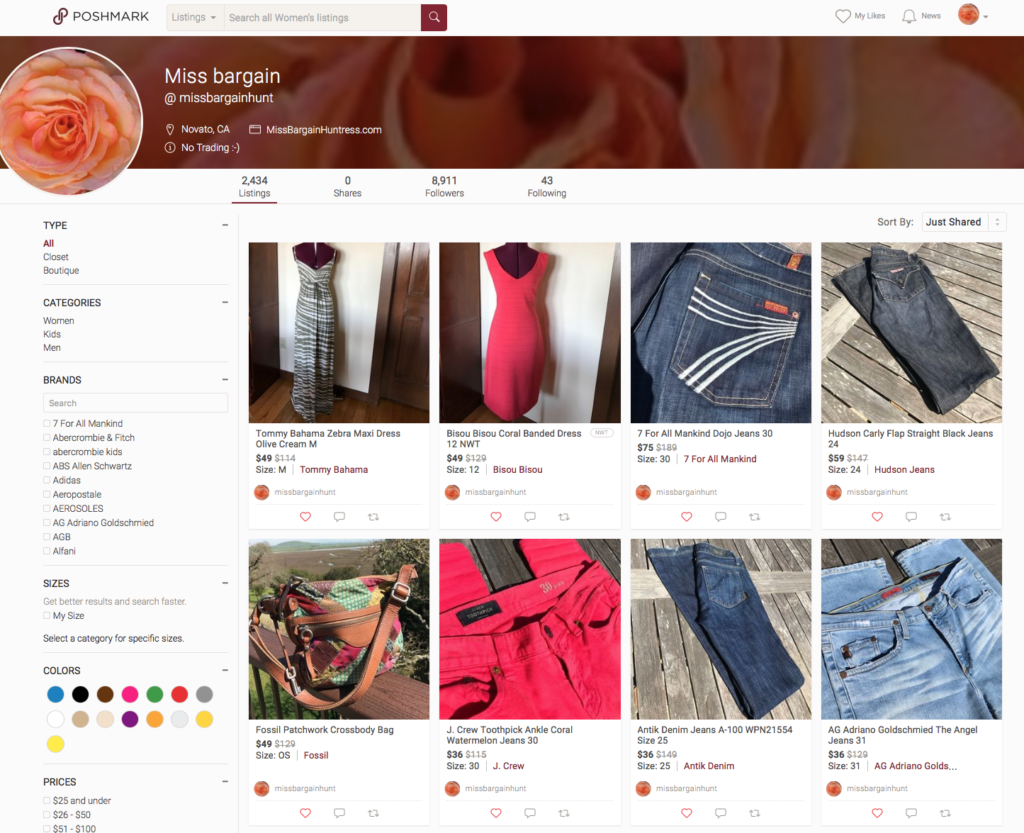 Okay, paying up this time at an $88 total, potential gain could be $650.
Find My Finds: Amazon ~ Etsy ~ Bonanza ~ Ecrater ~ Poshmark ~ MissBargainHuntressShop