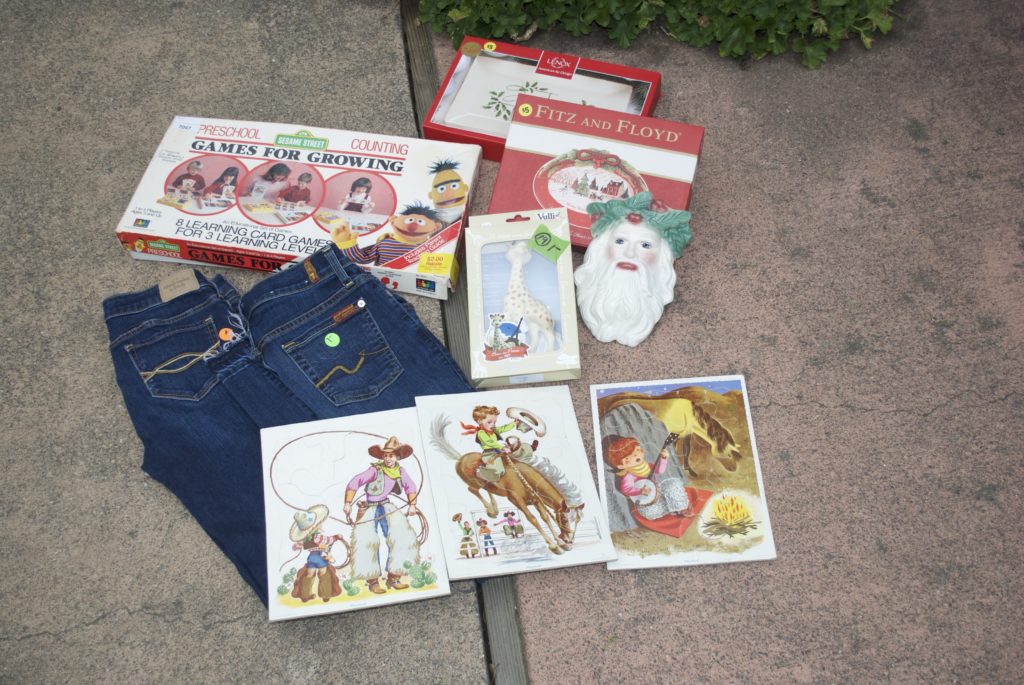 Find My Finds: Amazon ~ Etsy ~ Bonanza ~ Ecrater ~ Poshmark ~ MissBargainHuntressShop
And I thought the season had started….  not so much on a cloudy Saturday morning.  Only a few sales and not a lot to be had.  The first was a friend of mine's, though I had no idea she was having one prior to showing up. I picked up the Fitz & Floyd and Lenox platters.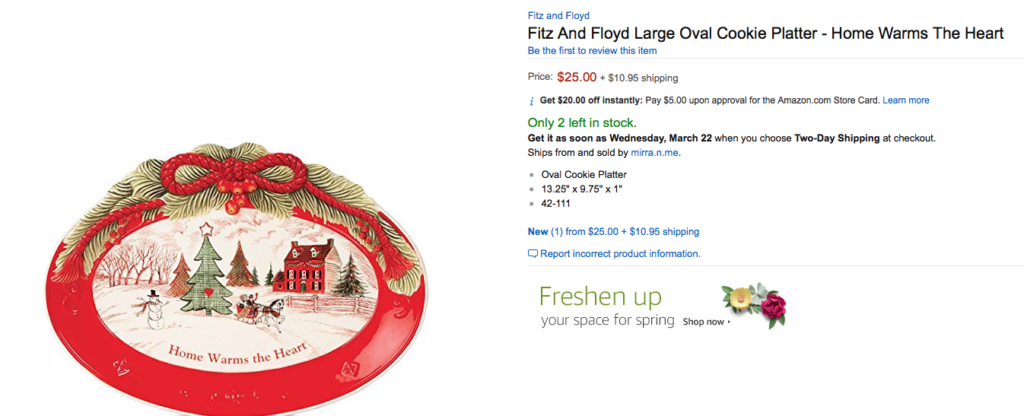 Backtracking, I stopped at one where I had stopped before a year or so ago when the vintage Playskool puzzles and Sesame Street Games for Growing were priced at around $5, but today they were 50¢ and a dollar. I also picked up the Fancy Faces from New Orleans, LA Santa head for a dollar.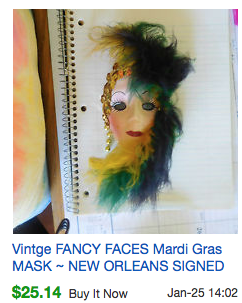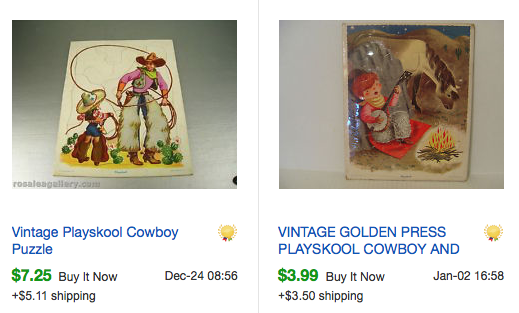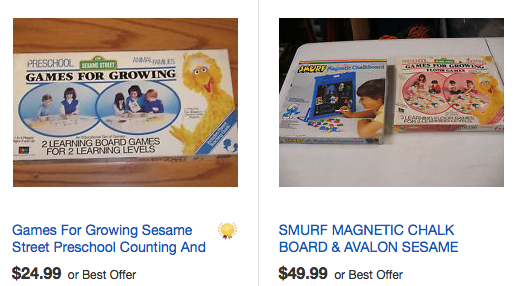 I swung by another that was out of the way, and they weren't really open, so I left. Moving on to another that was one of the most pathetic sales I've ever seen.  Then on to the Mother's Club sale where I only found the Vulli Sophie Giraffe in the box for a buck.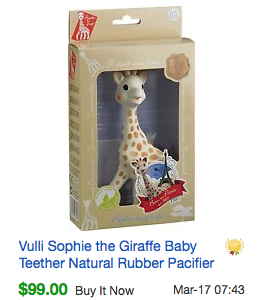 Finally on to a sale where I probably should have started as people were carting off things that I would have purchased, but I only picked up the Abercrombie and 7 For All Mankind Jeans at $1 each.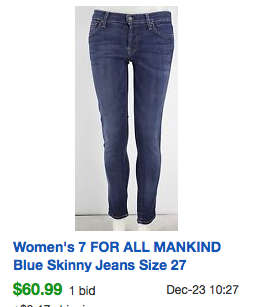 So a grand total of $16 spent.  Potential gain of $260.
Find My Finds: Amazon ~ Etsy ~ Bonanza ~ Ecrater ~ Poshmark ~ MissBargainHuntressShop