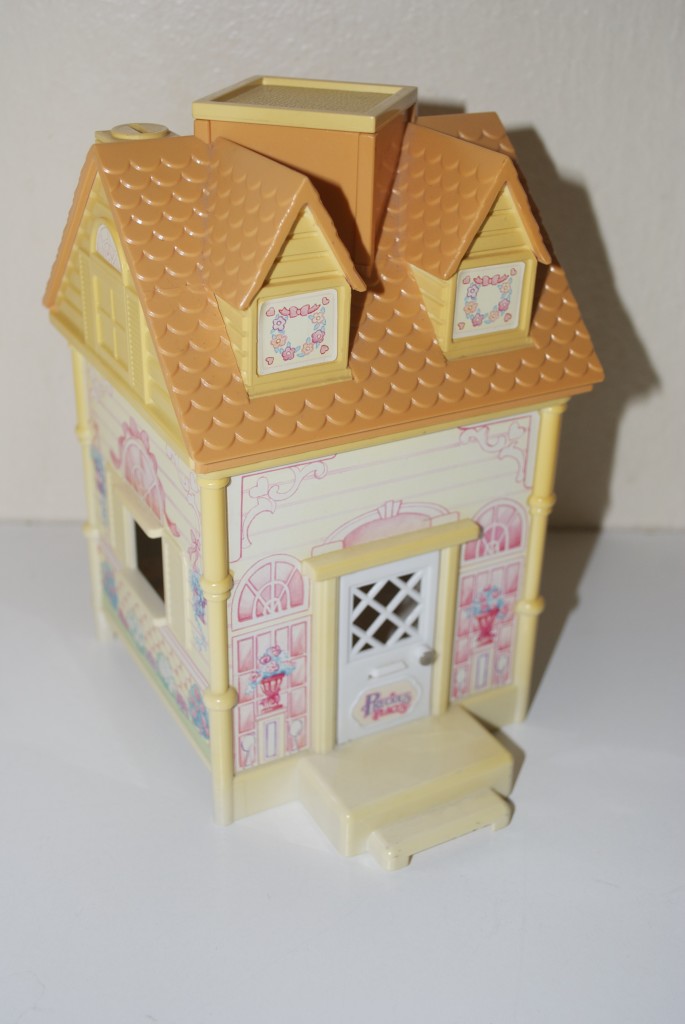 I bought this cute little house at the thrift store for a couple of bucks the other day.  I saw the "Fisher Price" label on the bottom and noticed the "Precious Places" on the front door.  I didn't even google it while I was out, figuring that these little houses, no matter what their original association to whatever playset grouping, always seem to be popular.  When I got home, I noticed it has a light fixture inside.  Which made me excited until I couldn't unscrew it according to the interior directions.  But then I looked up "Fisher Price Precious Places" and was quite shocked at the prices I saw.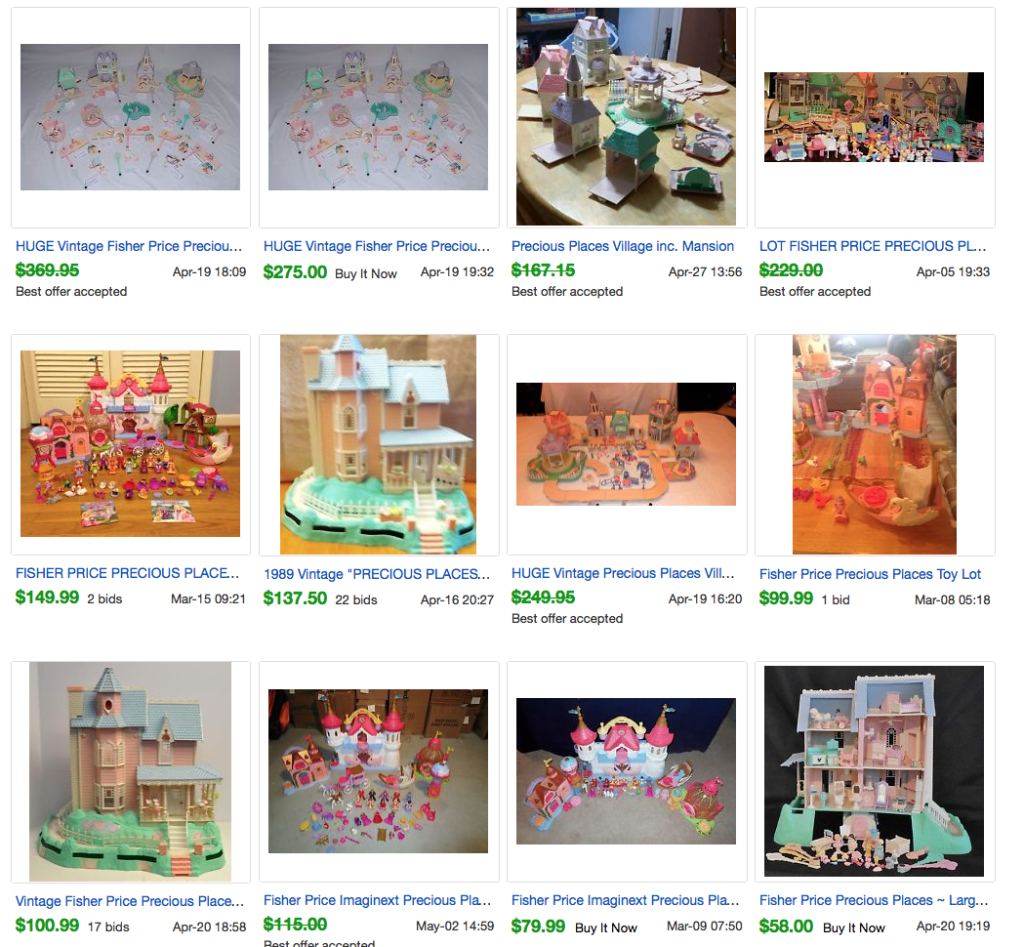 From ThisOldToy.com:
Fisher-Price introduced the Precious Places® toyline in 1989. This toyline includes several different Precious Places® building structures, each sold with a Precious Places® magnetic key that activates lights, locks, and movement of accessories. Each Precious Places® figure has a small round magnet on the bottom that is attracted to the Precious Places® magnetic key. All of the Precious Places® buildings and sidewalks have a gap under them to allow the Precious Places® magnetic key to slide under the structure and make the accessory figures appear to move by themselves. Several of the other accessories have key activated movement as well.
Several new sets were added to the Precious Places® toy line in 1990, including many different county fair sets. Sadly, 1990 was during the time of the big lawsuit against Fisher-Price for making toys that were too small and swallowable by small children. Most of the new Precious Places® sets that were to be introduced in 1990 never made it to production due to the lawsuit, including ALL of the new county fair sets.
Though the Precious Places® toyline was only made for 2 years, the number of accessories sold in the toyline far outnumber the accessories sold in most other toylines that were made much longer than the Precious Places®. The Precious Places® sets were sold with lots of tiny accessories, and over half of them are less than 1″ in diameter. These tiny accessories are very hard to find, making it very difficult to find a complete Precious Places® set.
Considering these were only produced for 2 years might explain why I've never seen them before.  And the particular house I found is one that I cannot find on the internet.  If you come across one or more of these at a thrift store or garage sale, or if you happen to have some stored away some where, get them out and test them out, you may be able to sell them for a tidy profit.