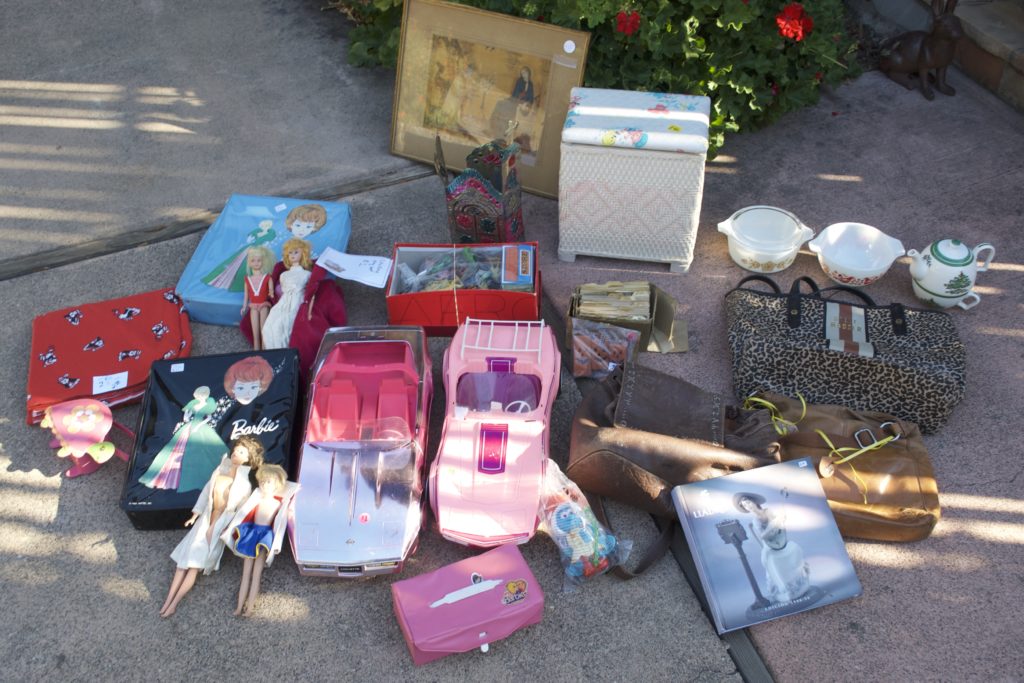 Find My Finds: Amazon ~ Etsy ~ Bonanza ~ Ecrater ~ Poshmark
I know, I know, I know, I've been off the grid for awhile.  Up here in Northern California we've been dealing with the wildfires and I've had friends and family affected.  And as my inventory continues to stay at a very high level and the garage sales diminish, my posts have suffered the consequence.  If I had a massive storage unit or a large store, I could keep up at my regular pace.  But my recent goal is to try to thin out what I have during the coming holiday season.  Even though, gosh darn it, I do love what I do and I'm pretty good at it.  So this weekend, when there were two sales I knew I had to give a shot, there were a couple of others in the interim. As I walked out of the senior center flea market with a large shopping bag and the lady in the stall next to the door said, "Well, it looks like you found some treasures," I had to reply, "I feel like Santa."  (large bag thrown over my shoulder, you get my drift).
I started at my furthest point and found nothing.  Retreating, I picked up the two Pyrex bowls and the Spode Teapot and Cup, all for $5.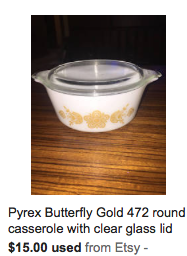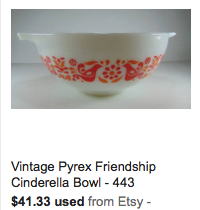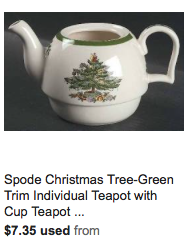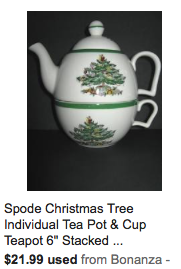 Moving on to the first of my appointed rounds, a repeat sale where I have bought plenty in the past, I made several rounds, first picking up the vintage doll hamper for $2.50 that matches a set I had as a child.  Moving on I found the Mexican tin candle holder for $2, the three purses at $2 each, the box of vintage recipes for $2, and that was it after several walk-arounds.  The poor older ladies were searching for their calculator as I added everything up in my head, verbally repeating, and giving them exact change after which they wanted to hire me for the sale.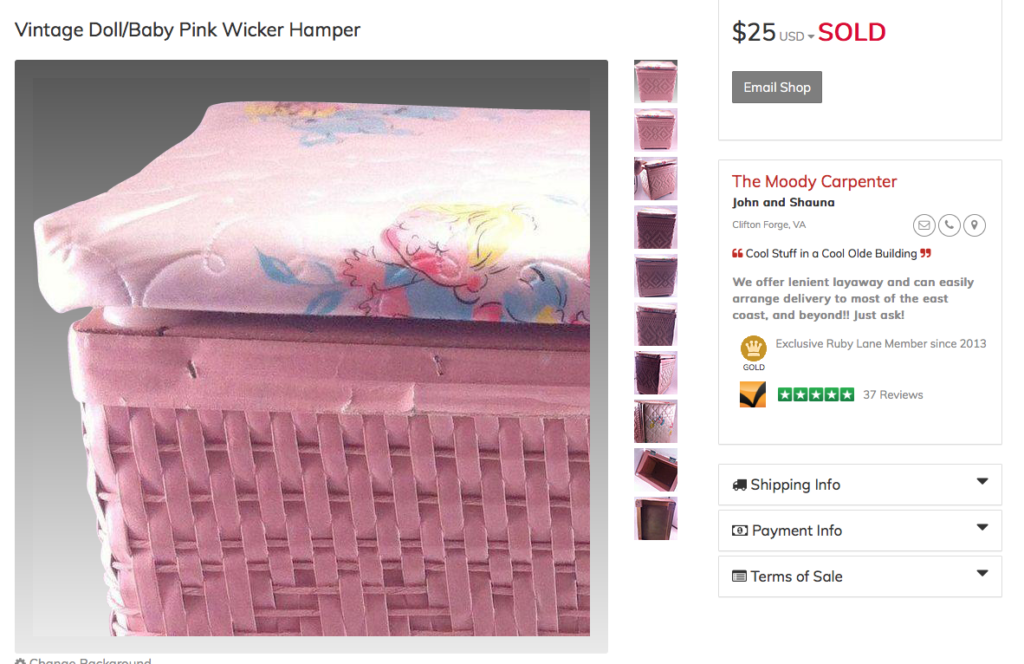 On to the next appointed round, the senior center flea market.  I was actually early (I'm never early to this one). So I had to stand in line, of all things.  But nevermind, I began my rounds.  I started with the Lladro book for a buck just for my personal reference.  Then I found a great toy table.  I picked up the cowboy toys and the two Barbie Corvettes at $1 each.  Then the Gymboree Turtle Purse and small pink Barbie case at 50¢ each.  And a piece of cute dog fabric for $2.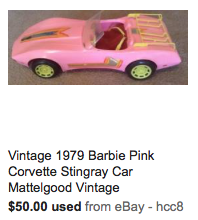 Circling around, I found two vintage Barbie cases on the ground, two barbies in each, for $5 each case with Barbies.  I handed the lady a $10 bill.  Circling around once again, I spotted the religious print at $10 and the Smurfette for 50¢.  I also saw the most amazing vintage nightstand with multiple different woods and great knobs for $5!  I wanted to buy it.  The top needed work.  But…. I just can't have these bigger pieces sitting around my house.  If I had a store….  but, anyway, it was super awesome and I'm still thinking about it.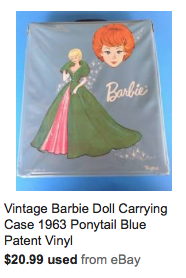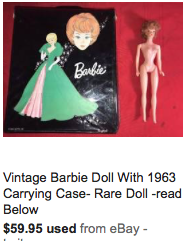 $46 spent.  Potential $500 gain.
Find My Finds: Amazon ~ Etsy ~ Bonanza ~ Ecrater ~ Poshmark