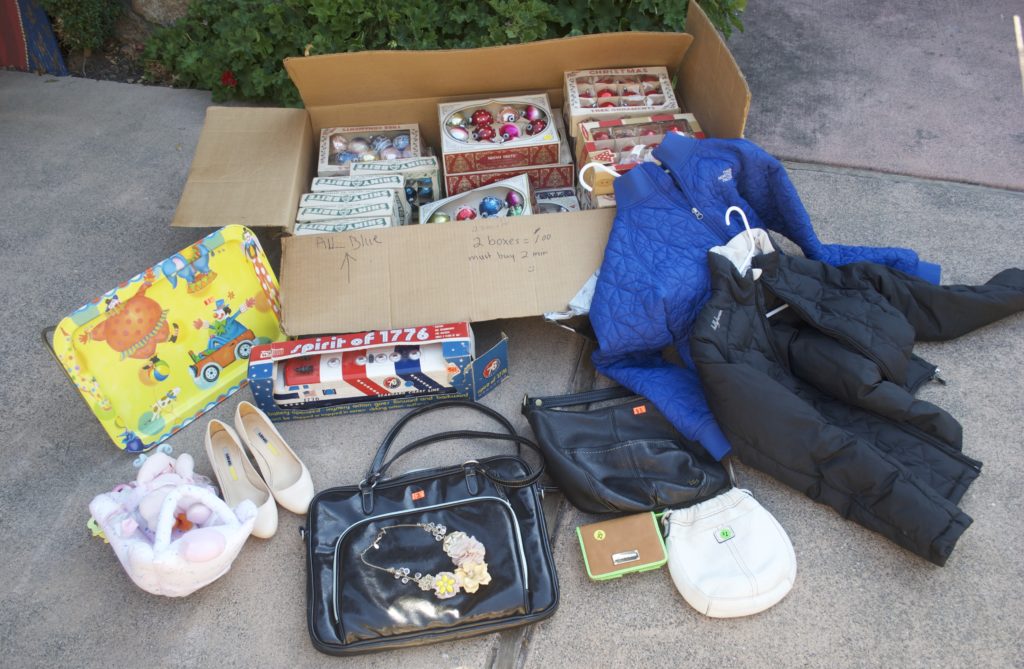 Find My Finds: Amazon ~ Etsy ~ Bonanza ~ Ecrater ~ Poshmark
The season appears to be dwindling down as kids are back to school and we all look upon the impending autumn with a sense of sadness.  Well, maybe that's just me.  Though I may be back to the thrift store route sooner than later.  This weekend only held a handful of sales.  The first was a "block" sale of all of three sales. Which would have been disappointing except that it was at two of those three sales where I bought everything but the Anthropologie necklace.
At the first I found the Manas Shoes, the laptop bag, the Madame Alexander doll, The Sak black leather purse, the Steve Madden Wallet, the white Fossil Crossbody pouch, the blue North Face quilted jacket, the Helly Hanson black jacket, the Spirit of 1776 engine and the vintage tin tray table.  Grand total: $15.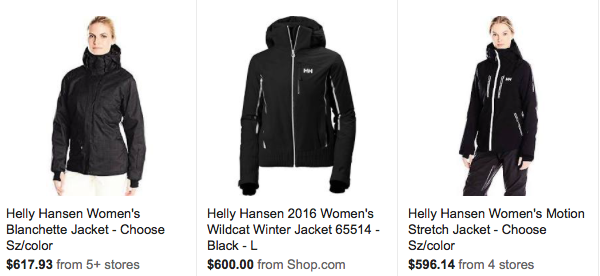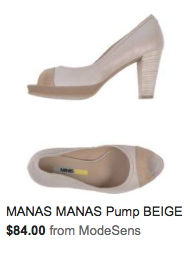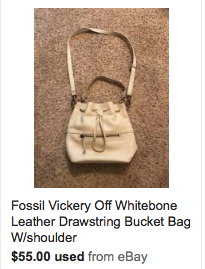 And I circled back around to see what I had missed and luckily walked all the way to the back of the driveway to fine the massive box of vintage Shiny Brite Ornaments.  $10 for the whole box.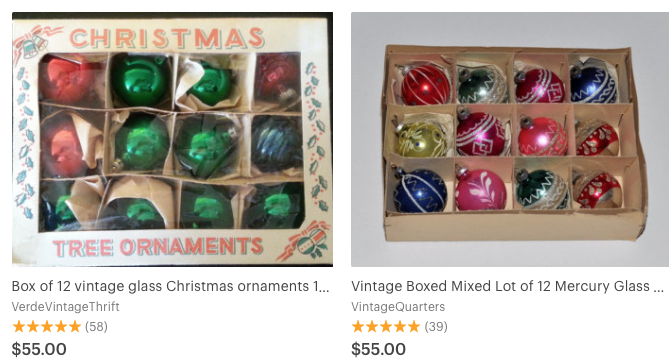 And stopping at the next sale a bit early, they tried to shoo me away, but let me look anyway.  They had owned what must have been a pretty fancy store considering the leftover inventory they were selling with prices to match.  I only picked up the Anthropologie necklace that I thought was pretty, even for $5.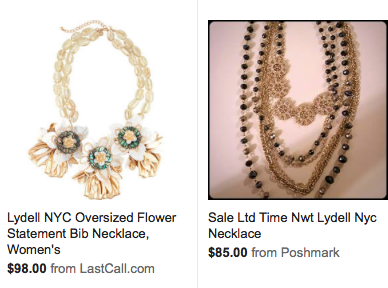 So I was done quite early.  Good enough, I had to go back home and deal with some impending autumn cleaning.  $30 spent.  Potential $825 gain.
Find My Finds: Amazon ~ Etsy ~ Bonanza ~ Ecrater ~ Poshmark