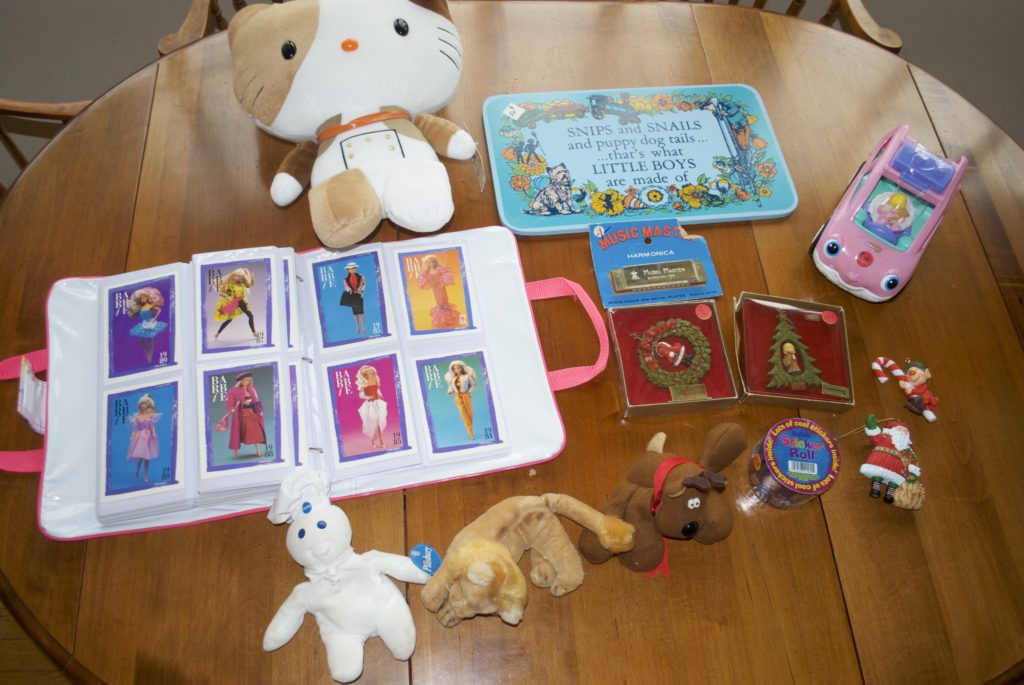 Find My Finds: Amazon ~ Etsy ~ Bonanza ~ Ecrater ~ Poshmark
I know this doesn't look like much, but wait until you get to Part 2 (140 vintage action figures).  I didn't have room on the table so I had to give these little bits their own photo and post.  The Barbie Trading card album, 39 pages holding 8 cards each, 312 total card from 1990, all for $2.  I may just have to keep it, it's that cool.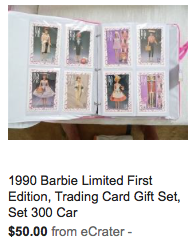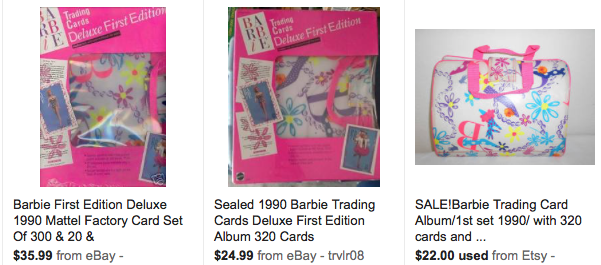 I grabbed the Rodney Reindeer, Pillsbury Dough Boy and what I thought might be a Steiff Lion right off.  I paid $1 for all three.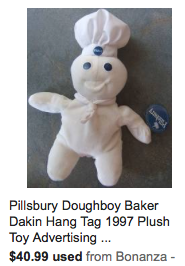 In Christmas I only found the Hallmark Twirl About Santa (the same one I found just the other weekend) and a Twirl About Angel, each for 50¢.  Also the Mary Engelbreit Santa and WWA 1981 Elf on a Candy Cane at 50¢ each as well.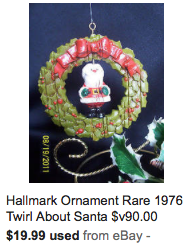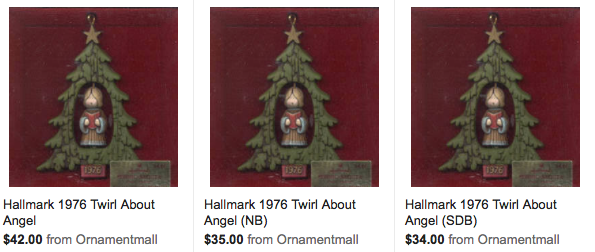 On my second swing through I picked up the Sega Hello Kitty for $1, the Little Boys Room sign from 1971 for 50¢, the vintage Harmonica for a dollar, the Lisa Frank roll of cat stickers for 50¢ and the Fisher Price Car with figures for $1.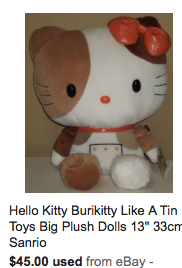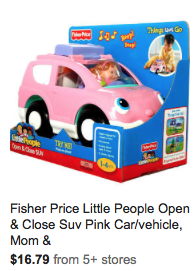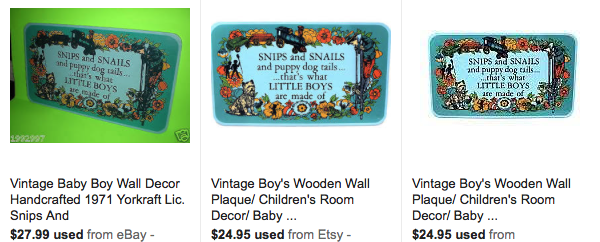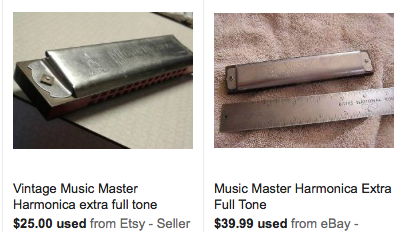 $8 spent on this round.  Potential $285 gain.
Find My Finds: Amazon ~ Etsy ~ Bonanza ~ Ecrater ~ Poshmark