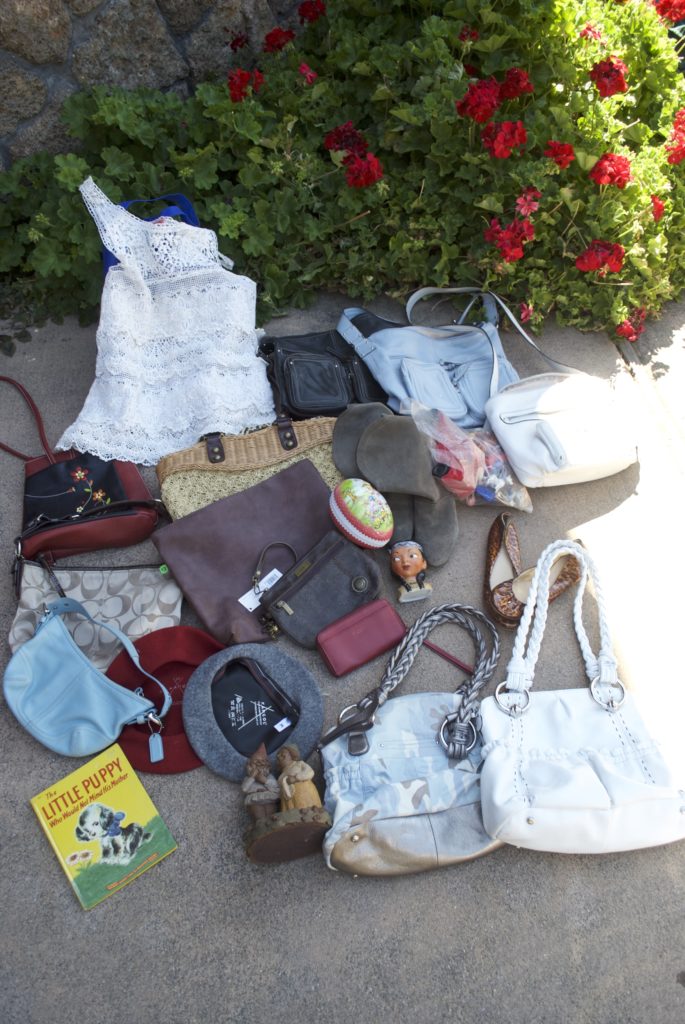 Find My Finds: Amazon ~ Etsy ~ Bonanza ~ Ecrater ~ Poshmark
After the drought of last weekend as it was a holiday, I was eager to get out there and see what there was to be seen. Well… there wasn't much.  And, as seems usual these days, I picked the wrong place to start.  Though, all the regulars were at that same starting point, so I didn't feel quite so bad.  Nevertheless, my next to last stop, a community sale, was the best.  I left it for last because for the past few years, there had been next to nothing to be had. But this year was slightly better.  Not great, but better.
Back to the beginning, I started at a block sale with extremely high prices and left with nothing.  Bouncing around in a well-organized fashion, I first purchased 6 bags/purses at a sale, $5 for each large, $2 for the one small.  Funnily (not a word but I like it) enough, the one small bag I got was the light blue Coach and I had that thrown in to pay $25 for the six.  Included were 3 Tignanello's and 2 B. Makowsky's.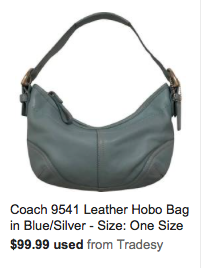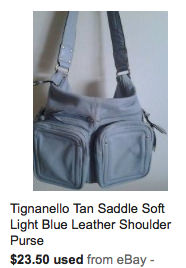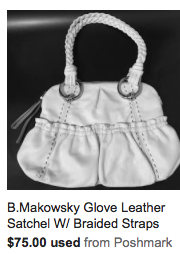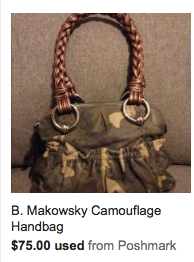 Sale after sale, prices were too high, the weather's temperature was too high, and I finally arrived at the community sale.  Initially I found the Tom Clark Gnome sculpture, the Little Puppy book, another Coach bag and the German Easter Egg, all at about $10.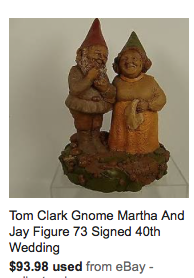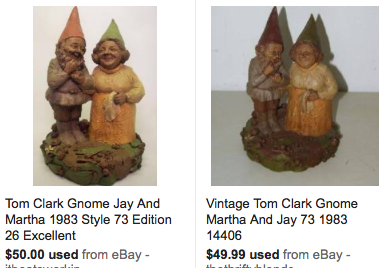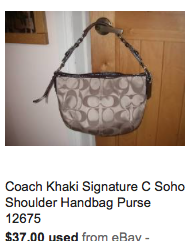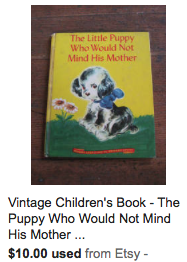 And then I found one of my regulars selling in another nondescript location.  By this time I was hot and exhausted, it was later, and a lot of the great stuff had probably already been sold.  But I made up a pile including See by Chloe suede boots, J. Crew leopard flats, a Native American Indian Girl head vase, a Free People crochet top and leather pouch, a Chala wristlet, a vintage Coach wristlet, two Kangol berets and a Hobo International Basket Woven bag, all for $20.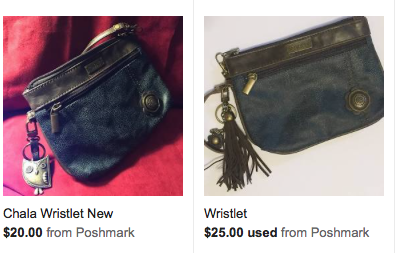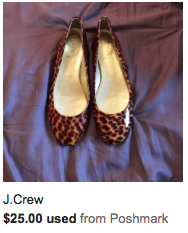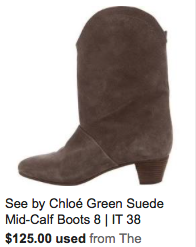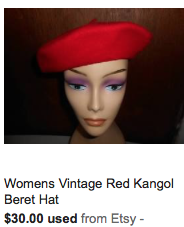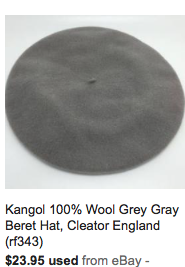 Not the greatest haul.  $55 spent.  Potential $650 gain.
Find My Finds: Amazon ~ Etsy ~ Bonanza ~ Ecrater ~ Poshmark