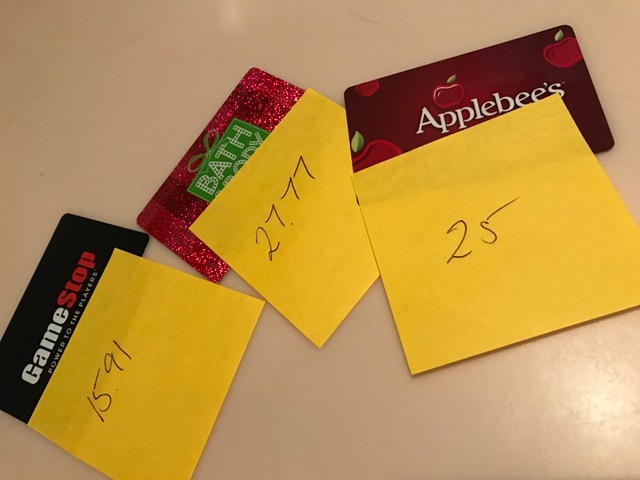 Find My Finds: Amazon ~ Etsy ~ Bonanza ~ Poshmark
With the New Year, I've begun the New Clean-Out.  Going through rooms, closets, drawers, finding things that had been hidden for, probably, years.  One thing that I know I have more of are Gift Cards with leftover balances, never used.  Which is the genius, by the companies, of supplying Gift Cards to their customers. Often, most of the money spent by the Giver, never gets used by the Receiver, and then the company keeps the money for nothing.
I had worried that it might be difficult to retrieve the balances on these and more cards I found.  But it was really quite easy.  Every website to which I went had a link to Gift Cards where you can either buy one or check your balance.  This is money that has just been sitting in a drawer for who knows how long.  You can use it to buy yourself something, a gift for someone else, give to someone else who might use the card, or find a great deal to resell.  You can even donate the cards to a charity.  So dig out those old Gift Cards and find yourself some free money!