My son has long since ditched his Bakugan for an iPad, but he was into them when they first came out.  As a result, he has a lot of them and a lot of them are G1 or first generation, but in this case B1 for first bakugan.  So, because I had such luck with selling his Skylanders, I decided to see if these guys were worth any money.  First I had to know what I had, or rather, what he had.  I began by grouping all of the same colors together because I had seen that lots of one color, each color having its own name (Subterra, Aquos, Ventus, Darkus, etc.), will sell for more than a few dollars.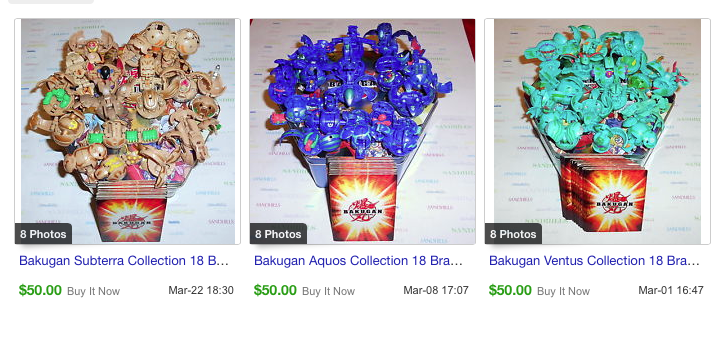 But then, as I learned singular pieces could sell for a lot, as well, I had to start separating my colors into specific brawlers.  I used a poster chart for the New Vestroia generation to help me figure out which were which, however, you can simply scan the listings on ebay or other sites which will help to give you a closer look at each one while also giving you the name.  Another good way to find a specific one is to type in its "G" number that you can find on each figure, and also its color.  Bakugan.wikia.com also has a list of all characters, but you must click through each name in order to get a picture.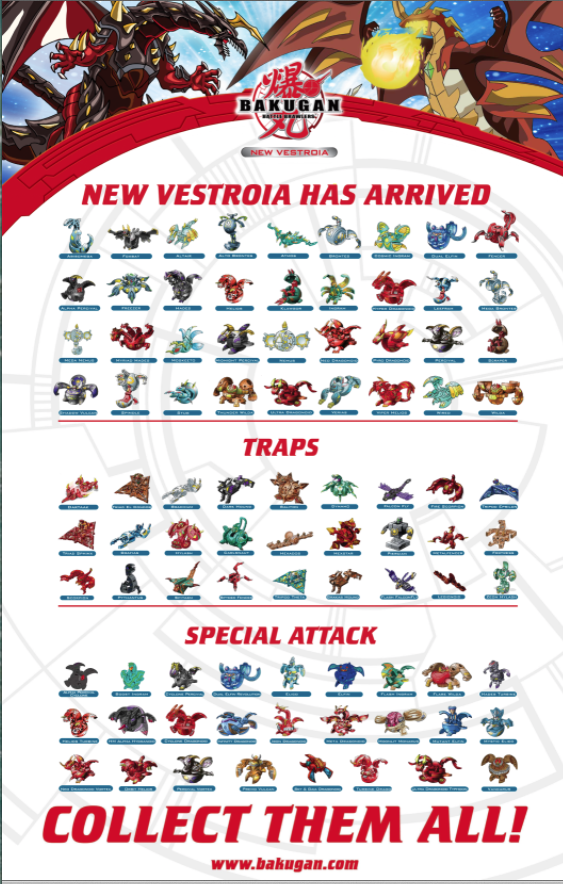 Japanese imports can go for crazy money: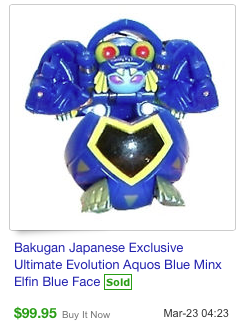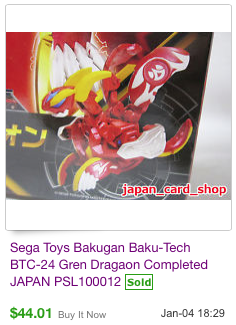 And then there was the Maxus Dragonoid he got for Christmas one year: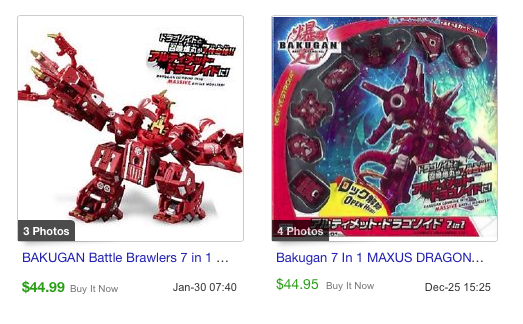 Back to the B1's that make up most of my son's collection: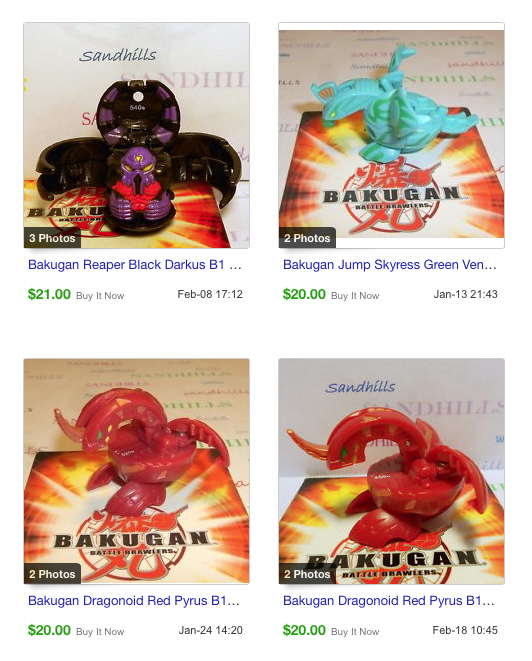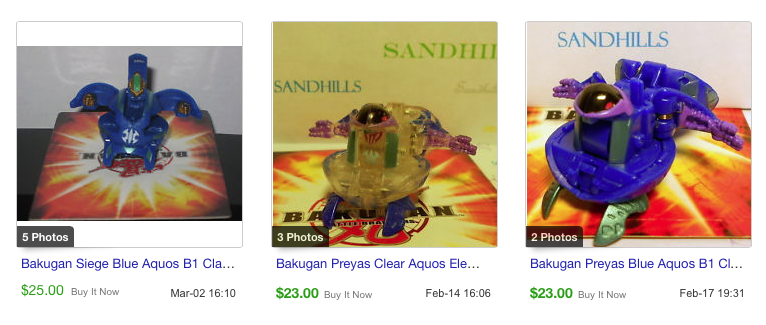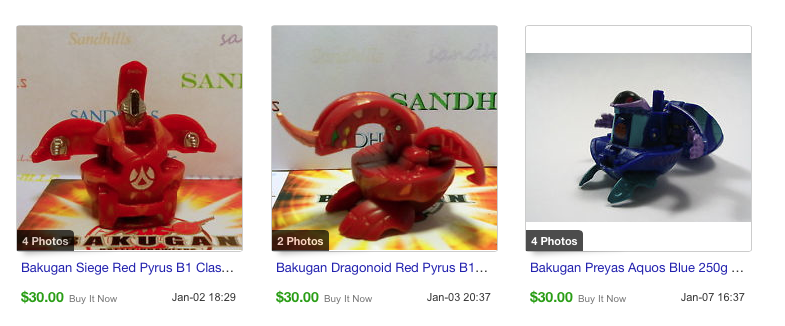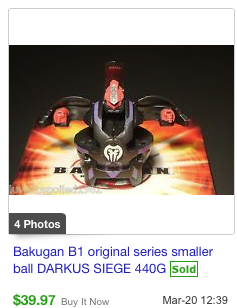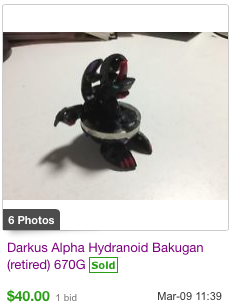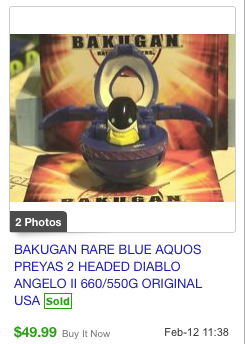 It's not just the B1's that sell, but other generations also: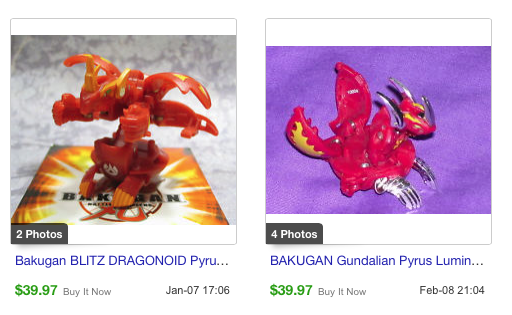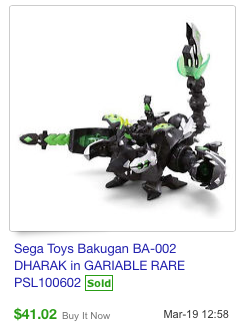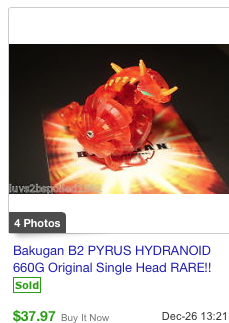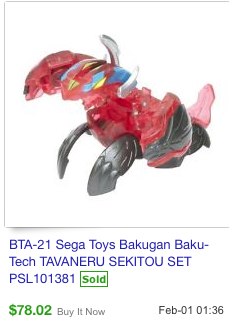 If you're going to attempt going through your kid's collection to see if there are any worth selling, first familiarize yourself with the particular brawlers that have sold for a lot.  That way, as you sift through, you'll be able to recognize those you should single out and price individually.    Pyrus, Preyas, Skyress, Hynoid and Siege seem to be the most valuable currently, so keep your eye out for them!