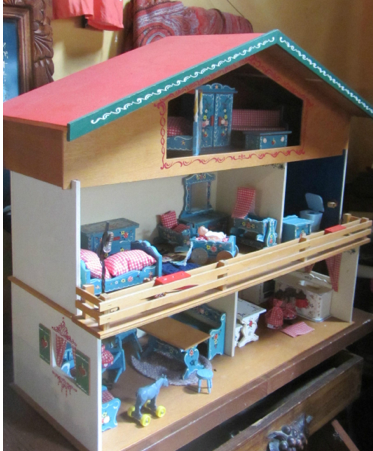 Dora Kuhn: Vintage German Bavarian Dollhouse FurnitureDora Kuhn is a German manufacturer of dollhouses and dollhouse furniture.  The have their own website, dora-kuhn.de, where you can see their current offerings, though it is in German.  But I'm finding that most dollhouse enthusiasts today, who are fans of Dora Kuhn, are searching for the vintage Bavarian style painted furniture that was made in the 1960's.  Simply search for "Dora Kuhn" on Google and click Images and you will be met with a wide array of photos.I love the stuff because this is all right up my alley: painted, wooden, and German. Just the other week, I bought a little Dora Kuhn dollhouse cradle at a garage sale for 5¢, complete with sticker on the bottom: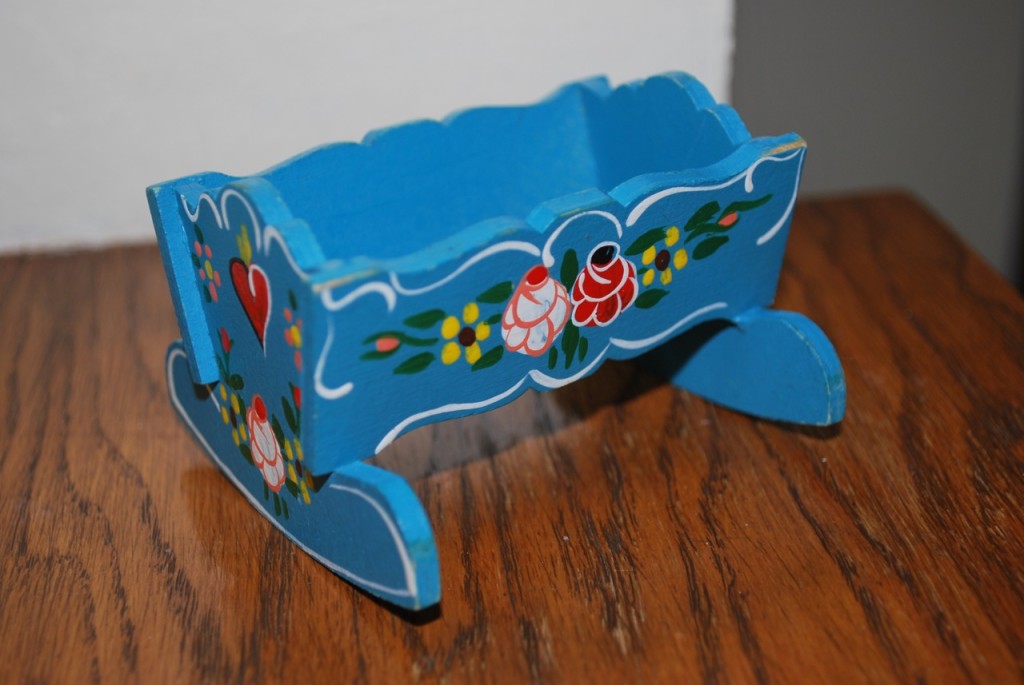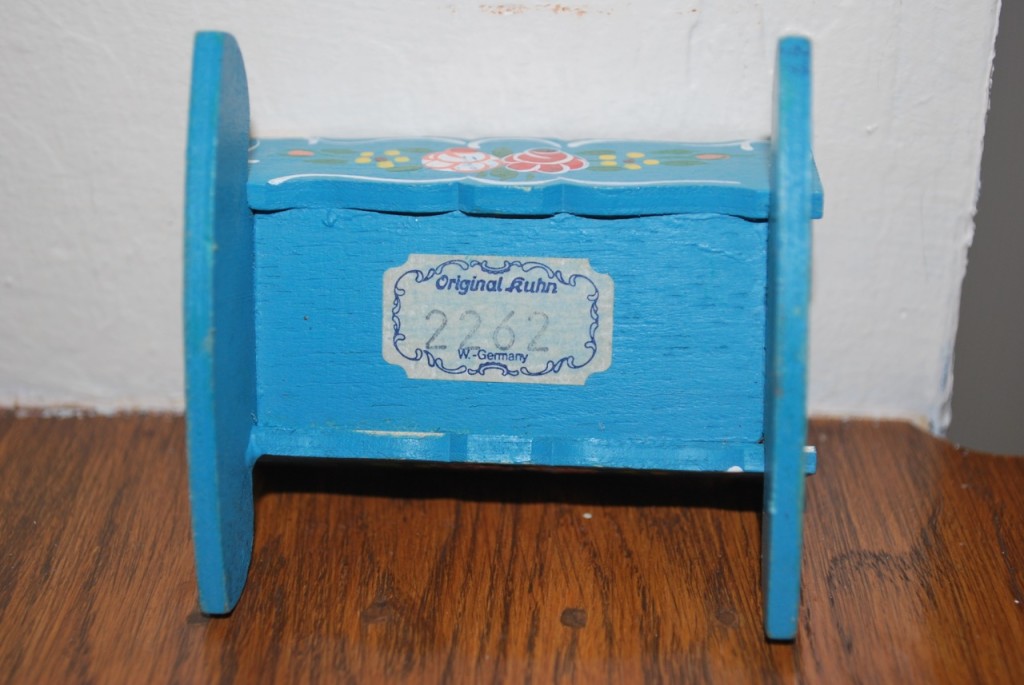 It reminded me that I had other pieces elsewhere that I should try to dig out and research.  I easily tracked down a chest of drawers that is a little worse for wear, though maybe that means it's older and more desirable 😉 :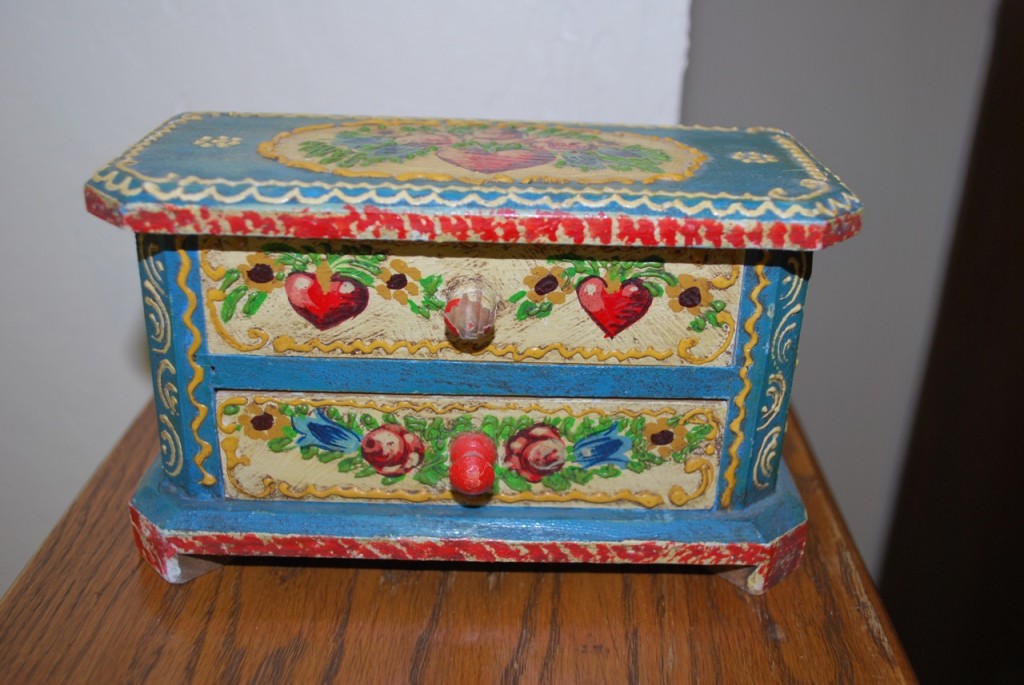 I know I have an armoire and a bed somewhere, or maybe they just live in my imagination.
For my Garage Sale Recap post I wrote the week of finding the cradle, I found comparable sales of groupings of the dollhouse furniture on ebay which show you that the pieces are worth far more than 5¢: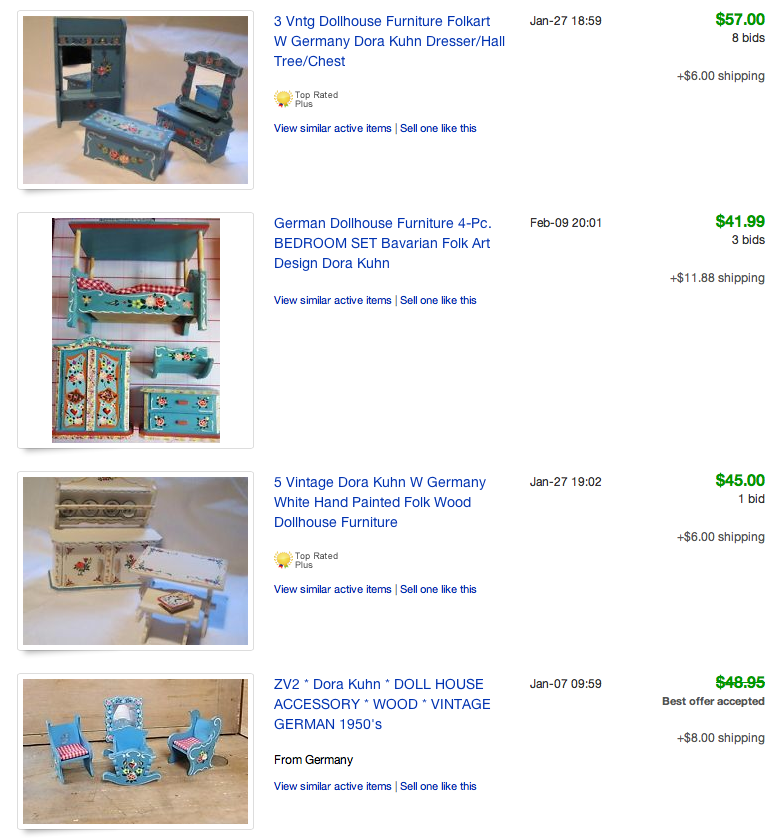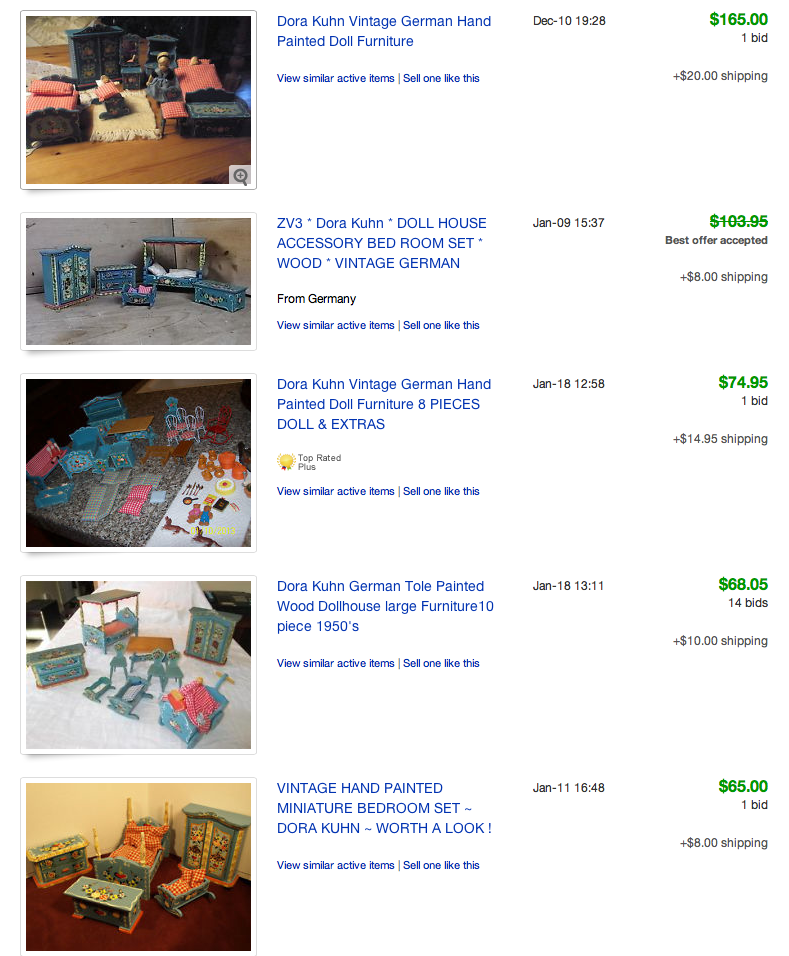 In my recollection, I have seen these collections go for far more than the market seems to be reflecting currently.  You can actually find pieces for a few dollars these days.  Then again, the larger, singular pieces can go for more: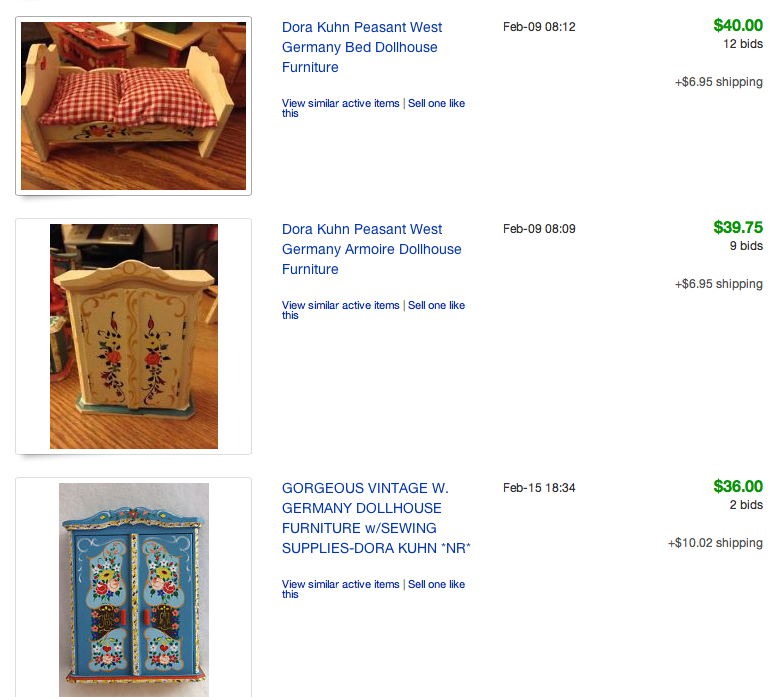 I suppose it depends on the color, age, condition and detail of the painting, as it does with most collectibles. It is difficult to find out more information without digging through German websites, though pieces can be readily found on many auction sites.  Should you find any of the pieces for less than $10, you could likely resell if for at least double and probably more.  Or decorate your own Bavarian dollhouse or create a Bavarian window box of your own!