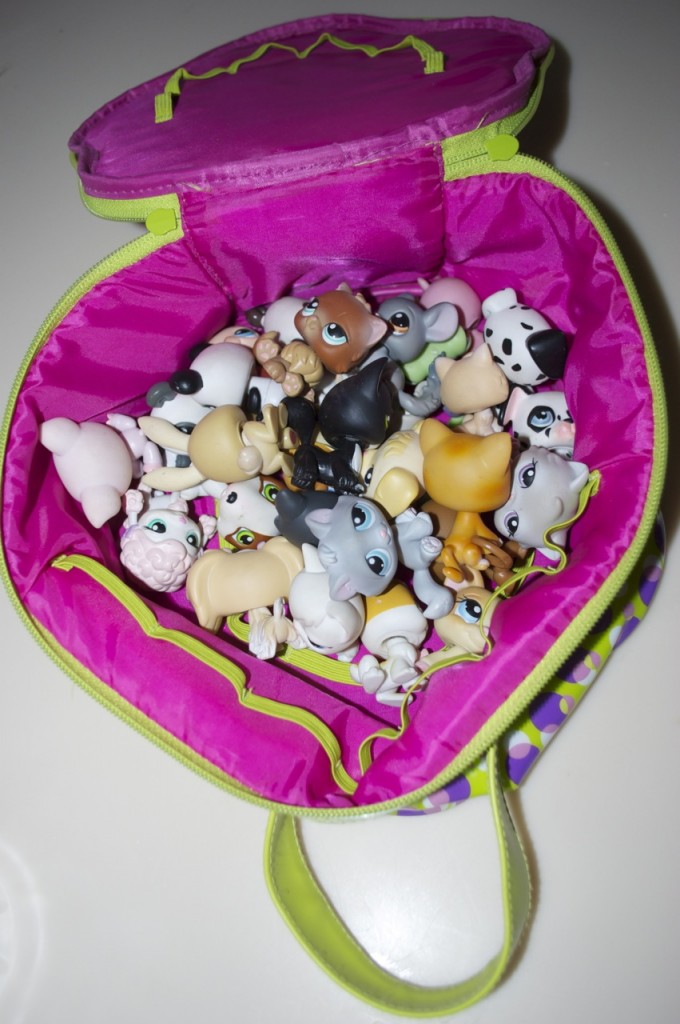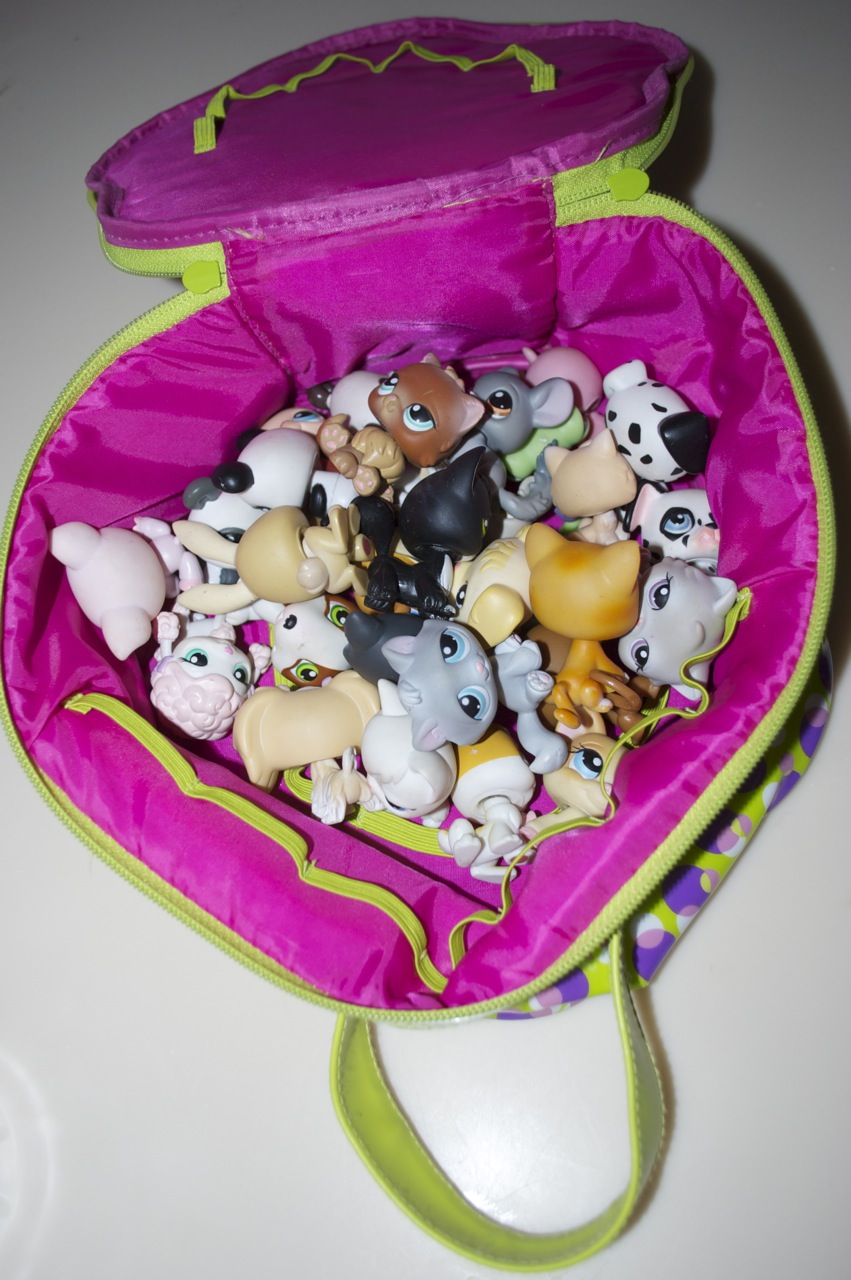 I bought a bag full of Littlest Pet shop animals at a garage sale a couple of weeks ago for a couple of bucks. Just for kicks and because I think I actually have free time in my life, I thought maybe, just maybe I should do some research and see if any of them were valuable.  As I'm learning every week, toys from when I was little, and now even from when my daughter was little, are worth more than you might think.  Collecting takes on a life of its own and there have to be relatively grown-up people out there who actually decide to pay more than anyone should for a small plastic pet.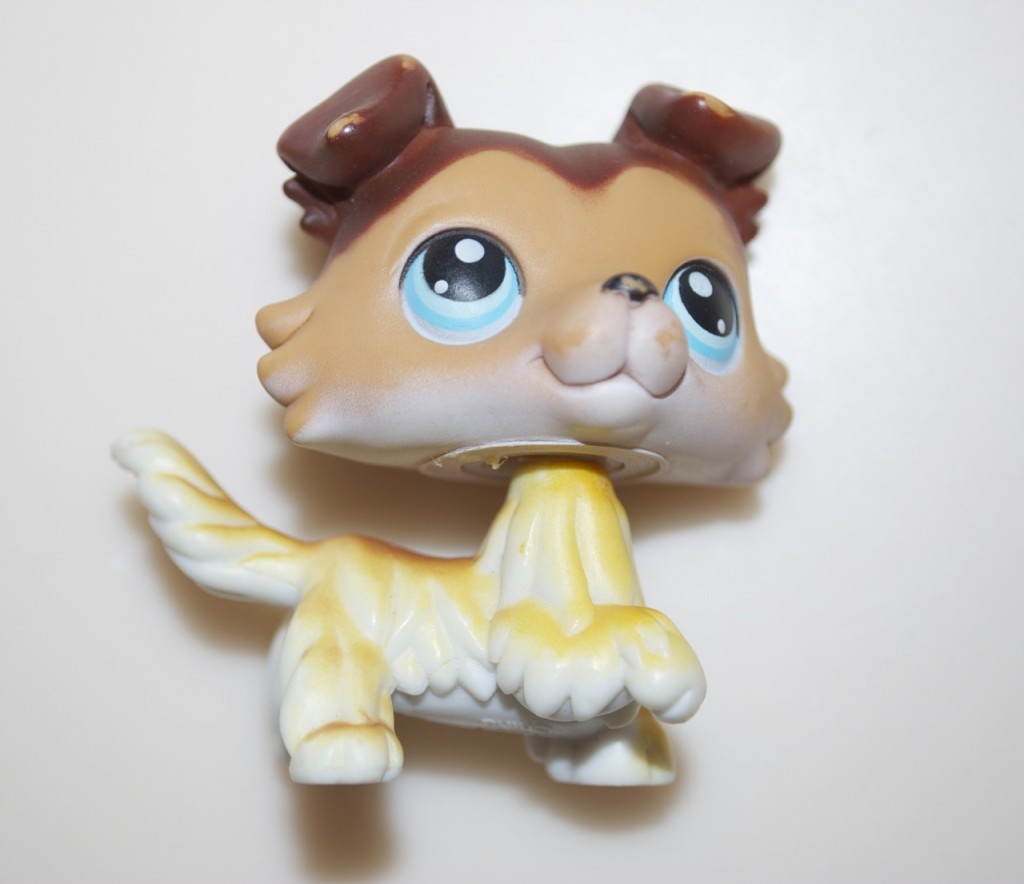 So I started going through them, one buy one, searching for terms like "Littlest Pet Shop Rare Dog."  I kept inserting different animals but keeping the "rare" part and looking at the Completed Listings from Highest to Lowest Price.  The most predominant "rare dog" was in fact the Collie pictured above and below, the above being the one I have in my posession and found in the $2 bag I bought the other week.  Yes, it has some scratches and no, it doesn't have the collar, but nor do others of the same that were also sold.  Whether on its own or paired with other "rares," you're looking at some quality cash for a toy tossed in with other less worthy of the same variety: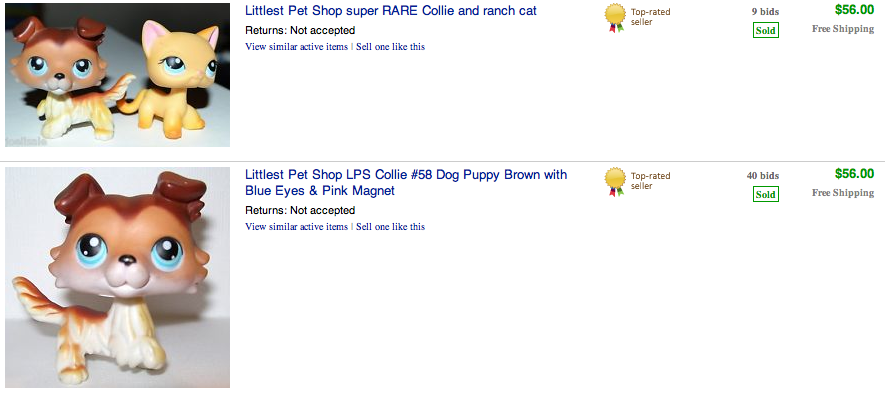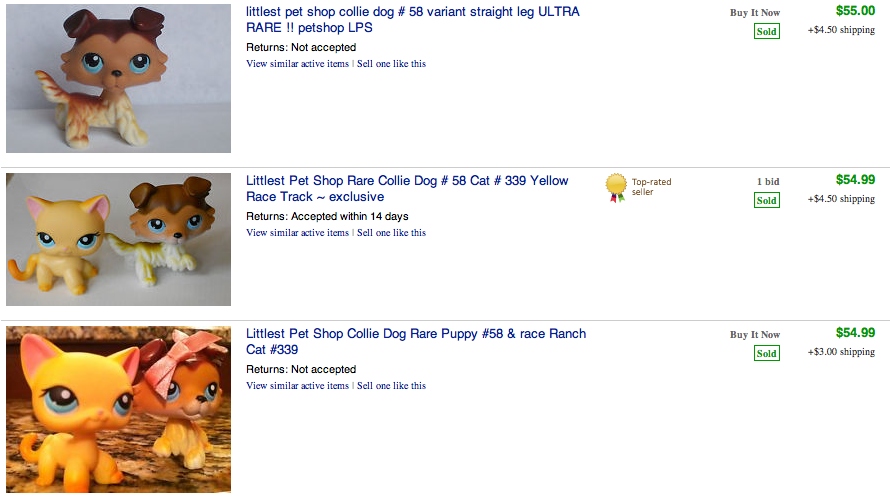 As you can see, the Dachshund with the green eyes and the yellow cat with blue eyes, also fetch pretty pennies.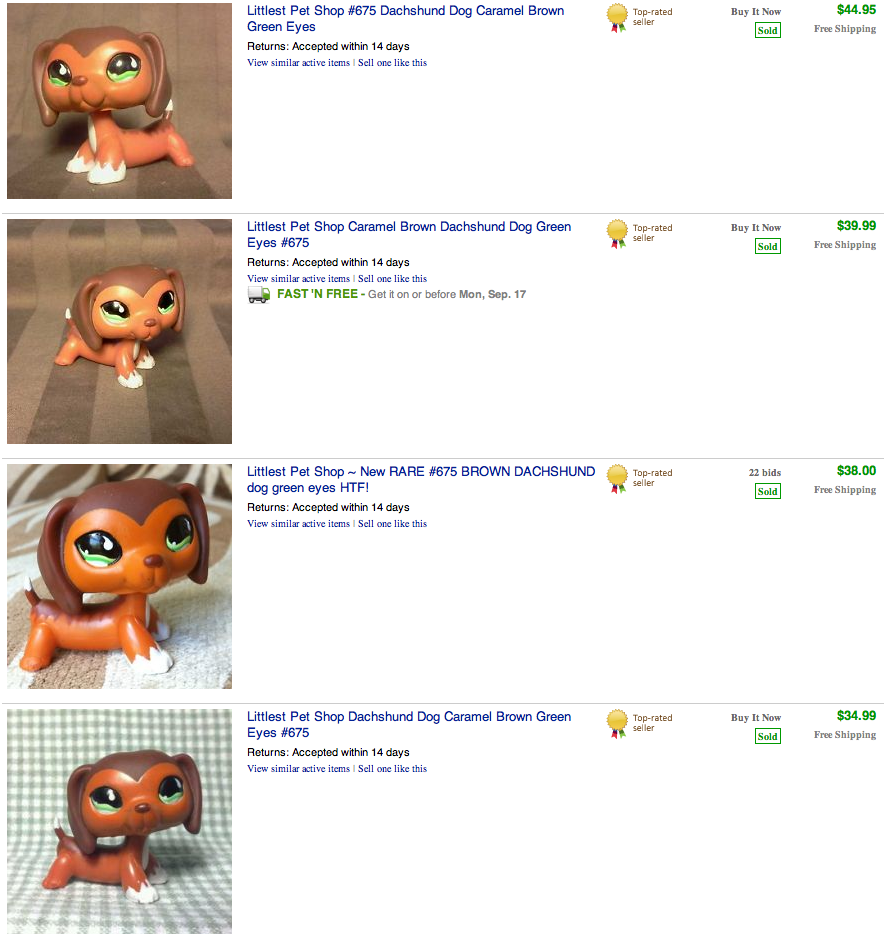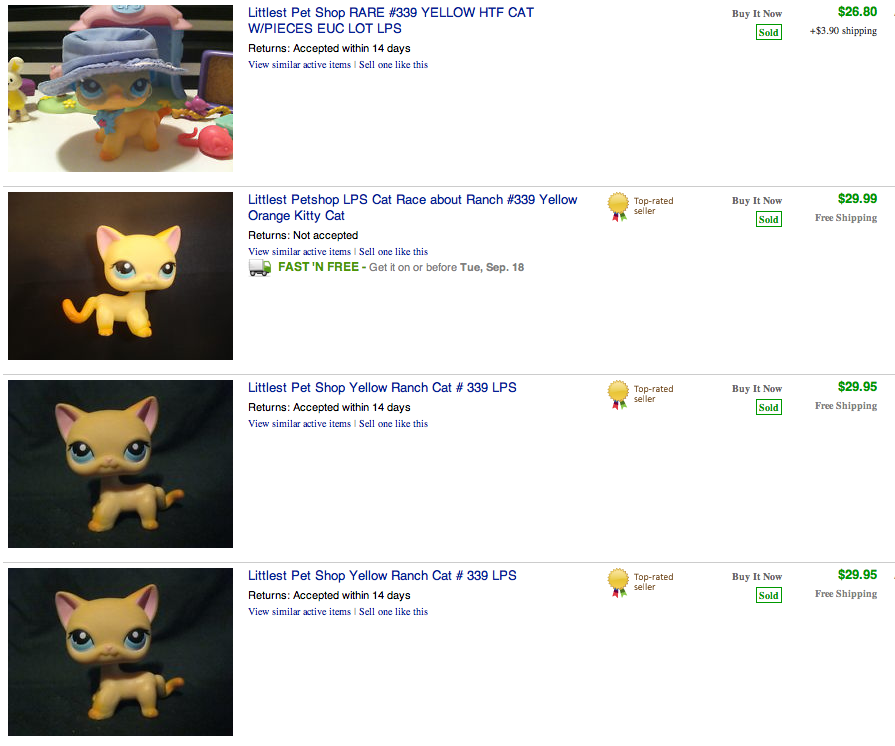 With further research, I found I also had these: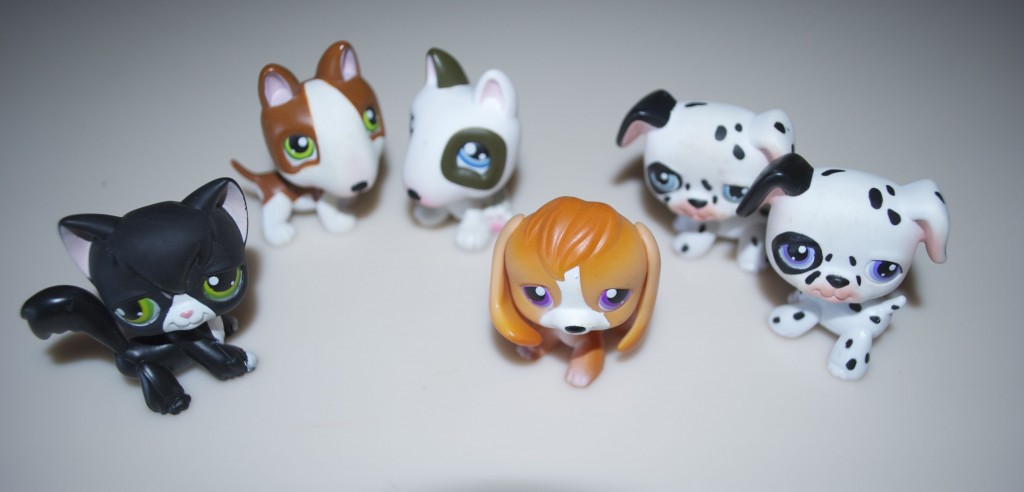 Which go for these prices: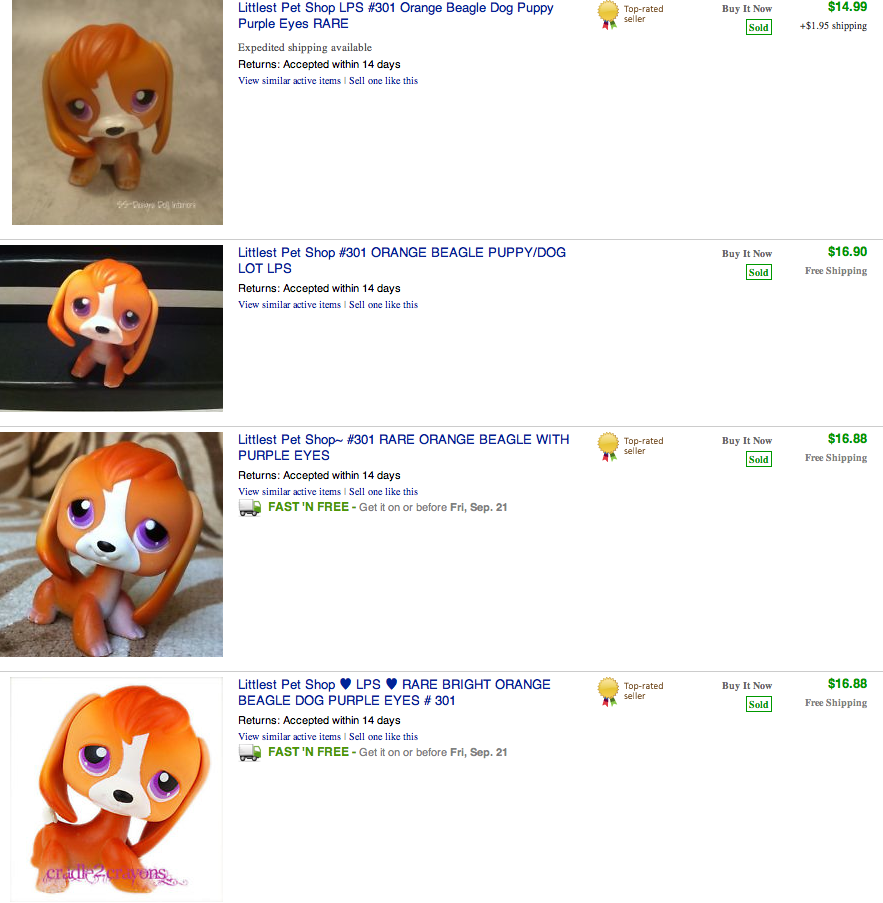 That's over 80 dollars for 6 pieces.  Good thing I didn't sell them as a lot, which was my initial plan.
And, of course, I had to go through my daughter's stash that I had kept to see if any matched up with the rarities I was coming up with in my research.  No such luck, really.  But I did come across several on ebay that are worth the big bucks.  So go through your children's collections or buy them at garage sales and see if you, too, can multiply your profits.