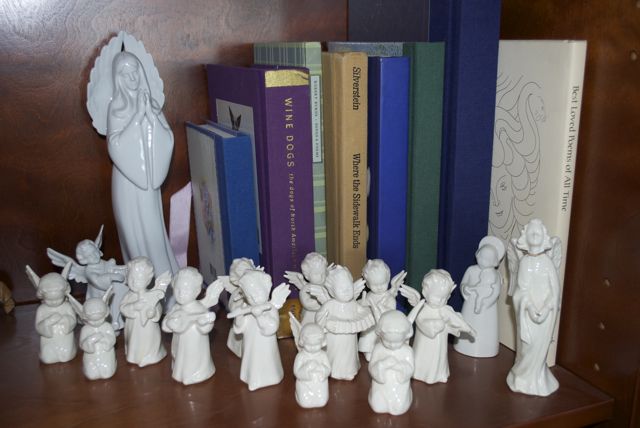 Because we are quickly approaching Christmas Day, it is the perfect time to discuss 'Sacrart' figures, or those with the Goebel trademark for the Sacral Art item family (madonnas, holy water fountains, etc.).  Here's where I give you a little hint of how to find Goebel/Hummel items using a secret codeword.  You see, not many people know that those little figures with the "Sacrart" paper label are actually made by Goebel, the same people who make Hummels.  So if you enjoy collecting Hummels or Goebels, you will likely enjoy collecting Sacrart, like I do, and you can potentially find those same pieces for far less money.
Just typing "Sacrart" into ebay at the time of this writing, I'm given 36 results from $2 to $699.  So clearly, some Sellers know what they have and some don't.  Or some just don't really want the pieces and some are having a hard time parting with them.  Or some don't care about making money and some do.  There could be any number of reasons of why you sell something.
My personal favorite are the little white angels of which I have many. Most do not have the "Sacrart" paper label which either may have washed away at some point or maybe they were sold under the Goebel name which is indelibly printed in blue on their bottoms.  Recently I found a set of gold ones at a garage sale, mixed in with a box of old ornaments.  You can see from the front that they look very similar to the same ones in white: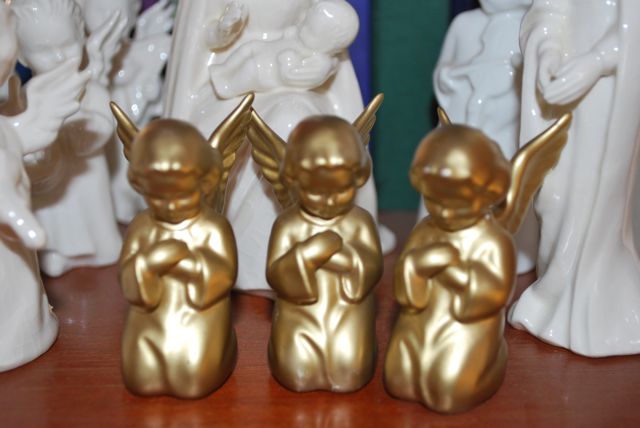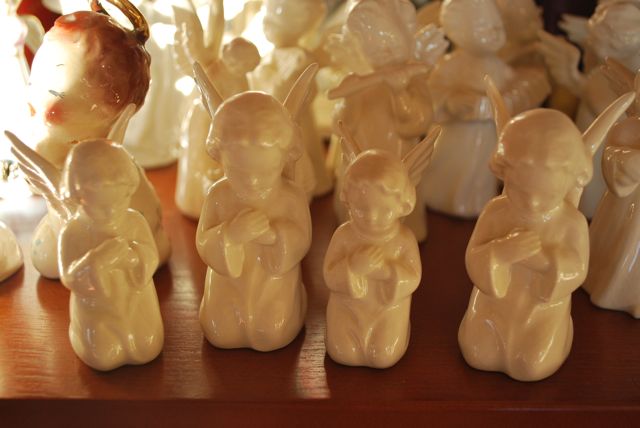 But while the white angels have no paper labels and are only stamped "Goebel," the gold ones clearly retain the Sacrart logos: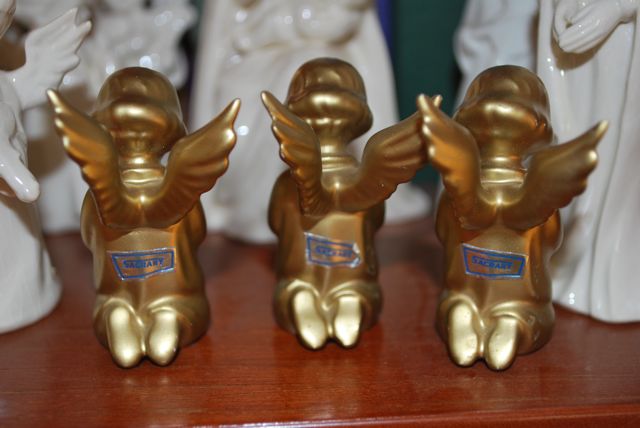 Additionally, I have another piece, an angel overlooking a cradle with a candle holder which also retains its label: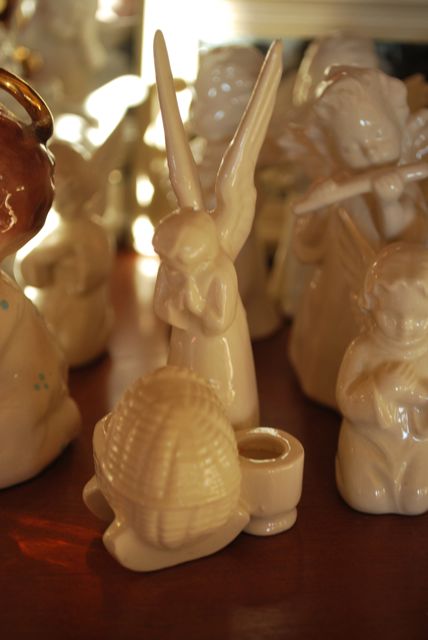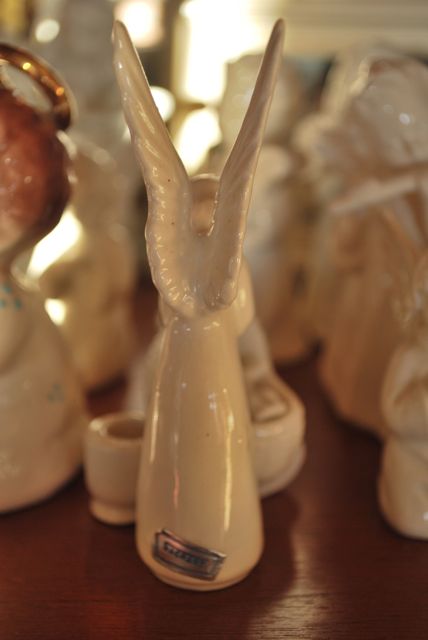 So when you see the paper "Sacrart" label, don't mistake it for a potential Japanese piece (because most Japanese pieces are marked with paper labels).  Take a look at the bottom and see if it has "Goebel" in blue or a "V" with a bee which is the Hummel mark.  You may have found a little treasure in the rough.