If you're like me, you had a few months of free HBO at some point in the last few years, during which time you indulged yourself in a bit of "Game of Thrones" until the free subscription ran out.  Okay, I know most of you already have HBO or you've been watching it online, OR you're smarter than me and have checked out your Comcast Xfinity On Demand and have seen that you can get most of the season FOR FREE.  So much for everyone telling you that you have to watch it on your tiny laptop or iPad screen in a visually inept pirated version.  You can sit yourself down in front of your regular TV viewing arena and, if you have Tivo like I do, click on your "Find TV, etc." and then go to "Xfinity On Demand" and then scroll for the desired show.  I cannot tell you how shocked I was to see "FREE" next to most of the Game of Thrones episodes.  I was almost convinced it was a trick.  But then I rationalized that it has been on for years while us peons have been unable to view it. So maybe they're only giving us the background until it gets good.  Or maybe only until 12/31 as I saw somewhere: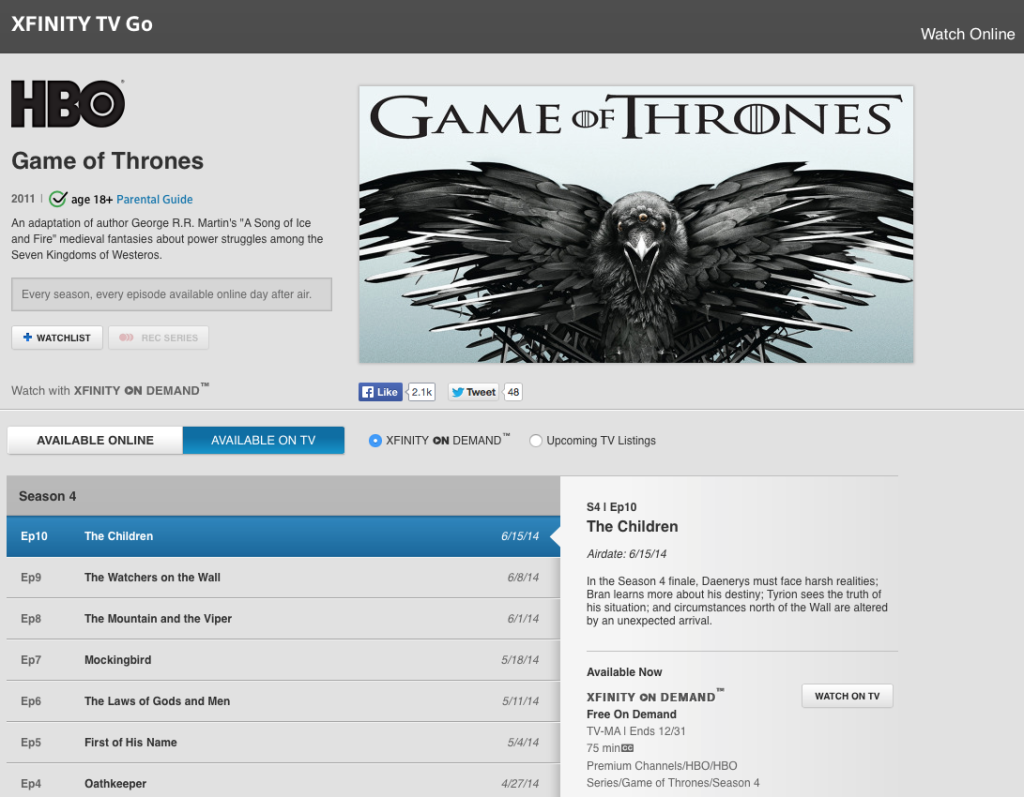 So then I thought, okay, let's check out some other shows I've felt left out not watching.  Like "True Detective."  I don't know if it's me, but this one also said, "Free."  Because when you see it here, online, it says it's only for HBO subscribers.  Who knows, Comcast could be giving me free HBO right now, not that they would have alerted me, and that could be why everything's a candy store.  Or I could see a rude awakening on my bill. (Which is why I wanted to screenshot the "Free" window when I started watching.)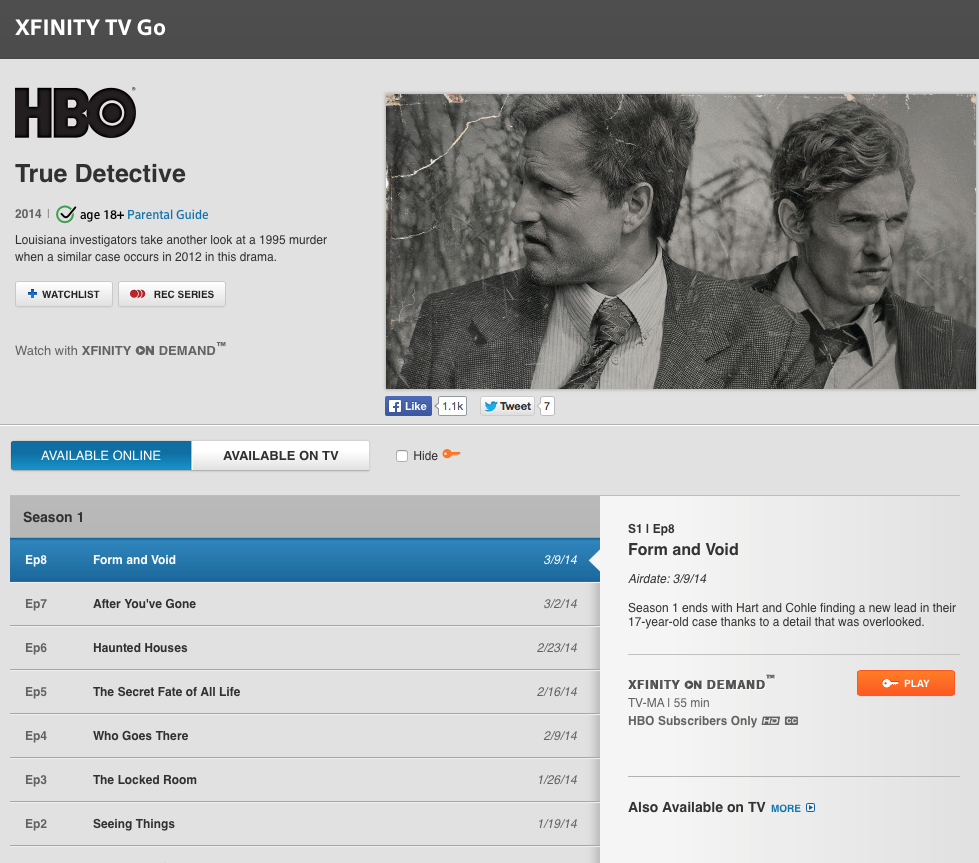 So, I've watched the first of both shows, both extremely disturbing as I'm used to regular tame network programming and the random disturbing viewing of "Sons of Anarchy" (awesome show), that, thank goodness, is so much easier to record from my DVR without all of this effort.  Point being, if there are shows you've been hearing about for years and have felt left out because you thought you couldn't watch them, delve deeper into your DVR and you On Demand, Netflix, etc. capabilities and see if you can't watch them for free or for pennies on the show.