I have absolutely zero interest in the two teams playing the Super Bowl this year, but I thought it would be cool to know what, if anything, you should or could be collecting that might be valuable now or later.  Rings are quite popular, whether they be authentic player rings (hopefully not from a player fallen on hard times), replicas or even staff rings.  And take a look at the "sets" that I would bet will be worth more later.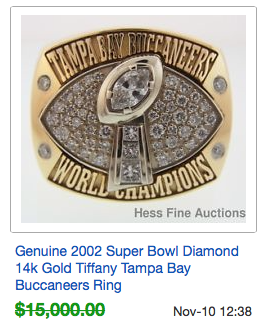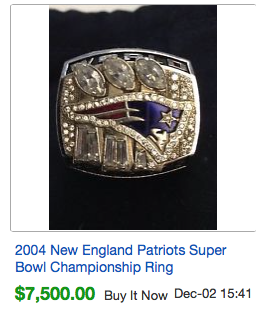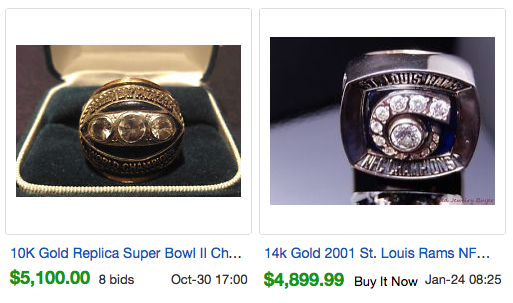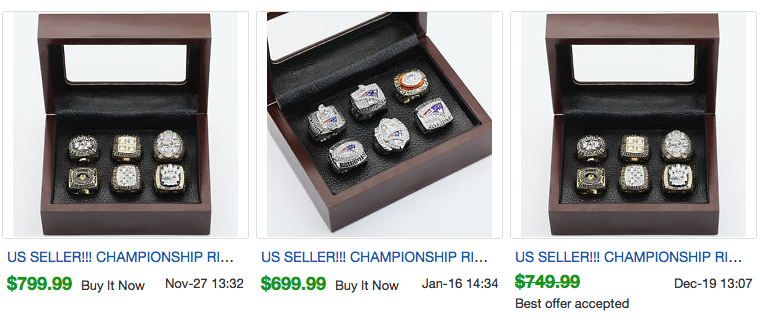 Super Bowl Jerseys, used in the game or signed, or both, can fetch a few dollars: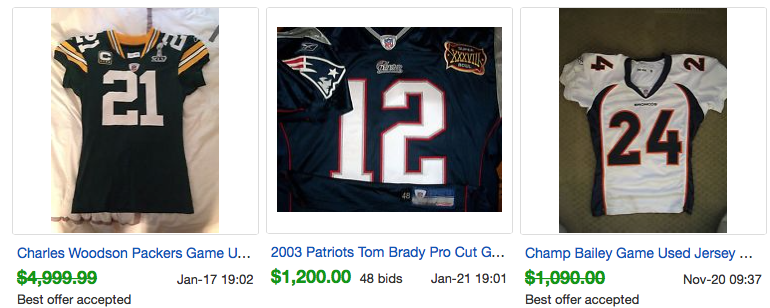 Signed Super Bowl Game Balls are another hot item: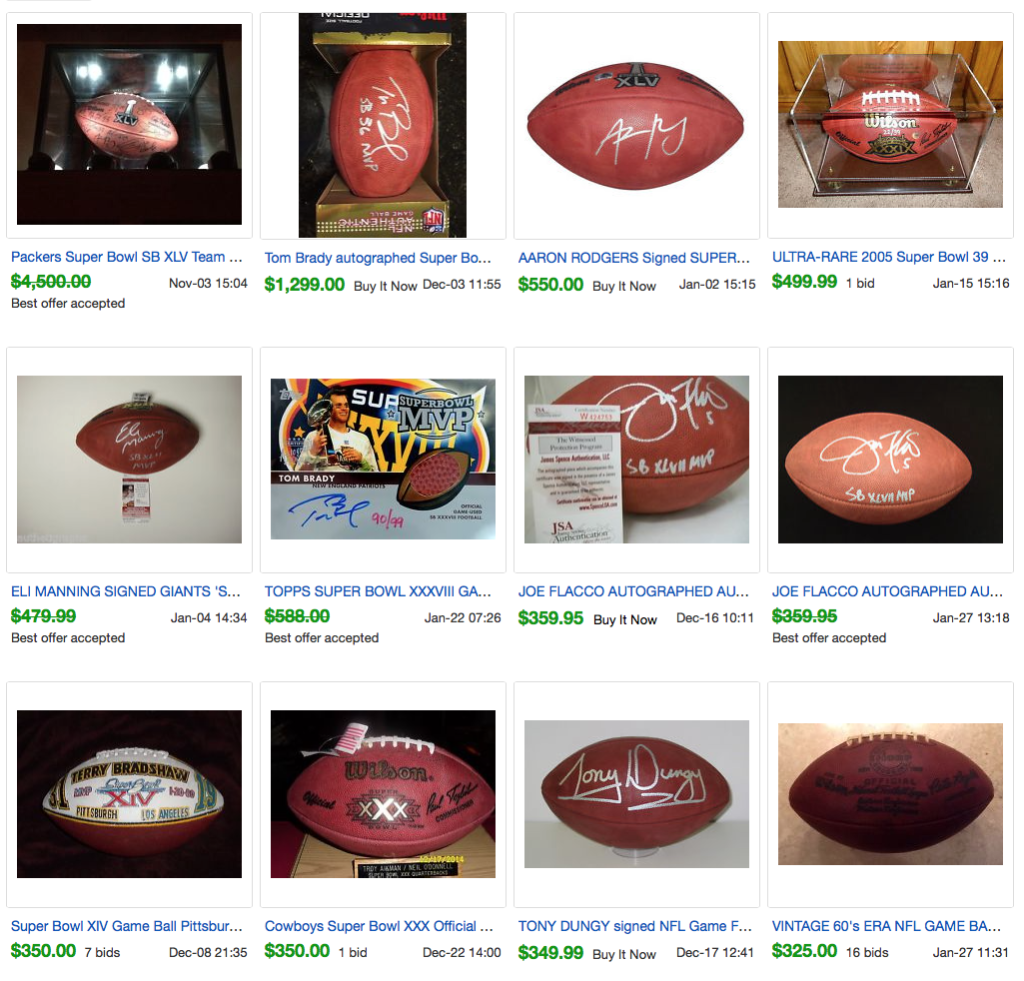 But what about the souvenirs that most people pick up along the way?  And what mind we find in a thrift store or garage sale?  Is any of that worth anything?  Yes, even drinking cups and old tickets can be worth saving: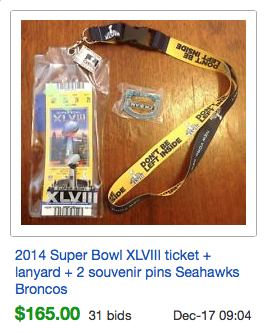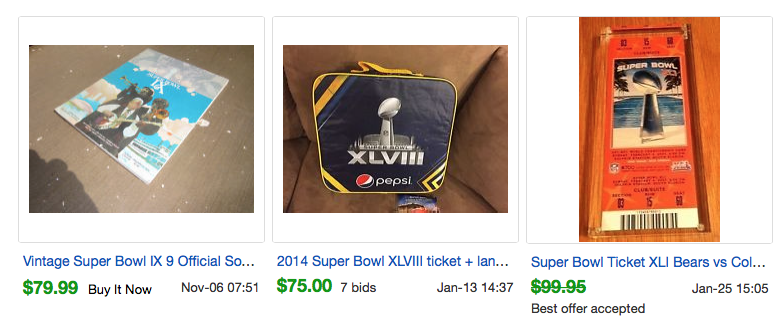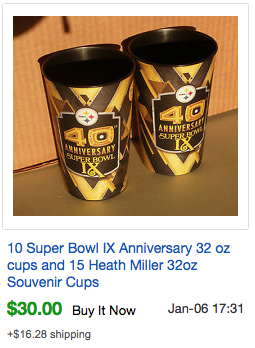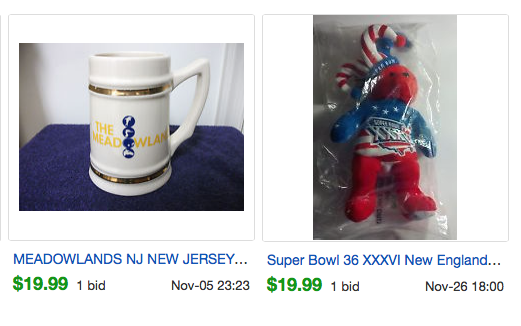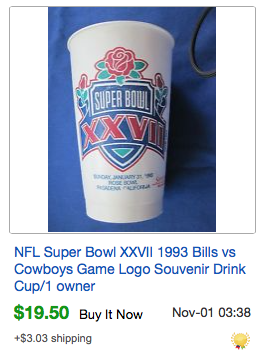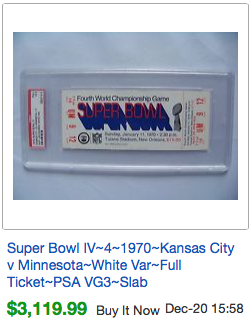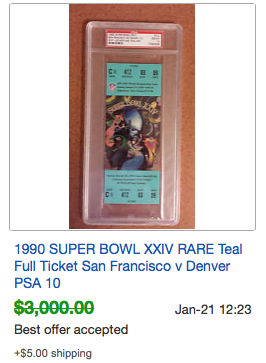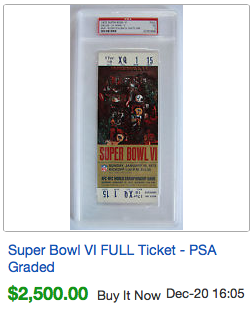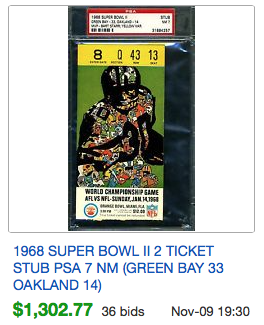 So hold on to your Super Bowl stuff or hunt it down while you're out scouting treasures.  You may have something worth a lot to someone else.