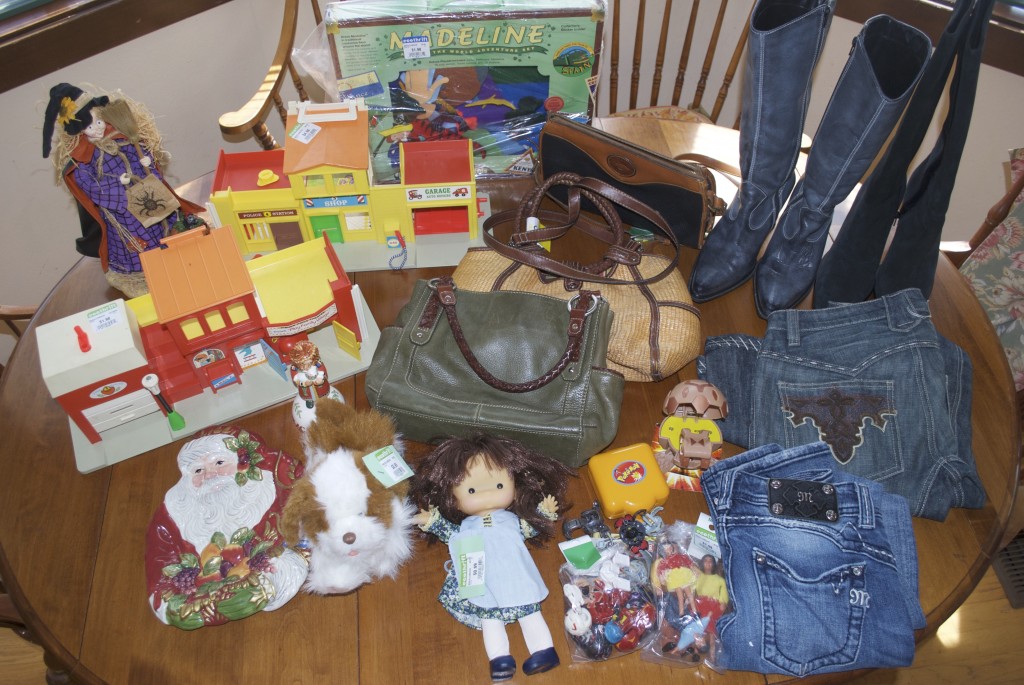 Find My Finds: Amazon ~ Etsy ~ Bonanza ~ Ecrater ~ Poshmark ~ Threadflip
Ahh (again), the first time I've been back to one of my favorite thrift stores since the last time when I had to rush home because my son had a headache.  After that I figured it wasn't worth the hassle while the kids were home from school for the summer.  But back at school they are and back to thrifting I am.  And a fine day it was, too. In the grab bags I found the bakugan for 99¢, a Marvel Education Dollhouse Family for 99¢, and a Tomy Pokemon Compact in another grab bag for 99¢. In other toys I picked up the vintage 1975 KTC Holly Hobbie Doll for 99¢, the Madeline Around the World Set for $1.98 and the Furreal Friends Cavalier King Charles Spaniel for 99¢, as well. I also found the two halves of the 1973 Fisher Price Play Family Village, each priced differently though they go together.  $1.98 and $4.98, it's in great condition.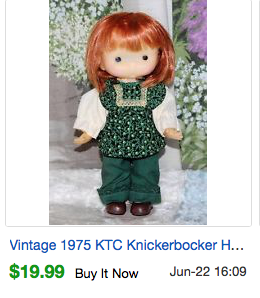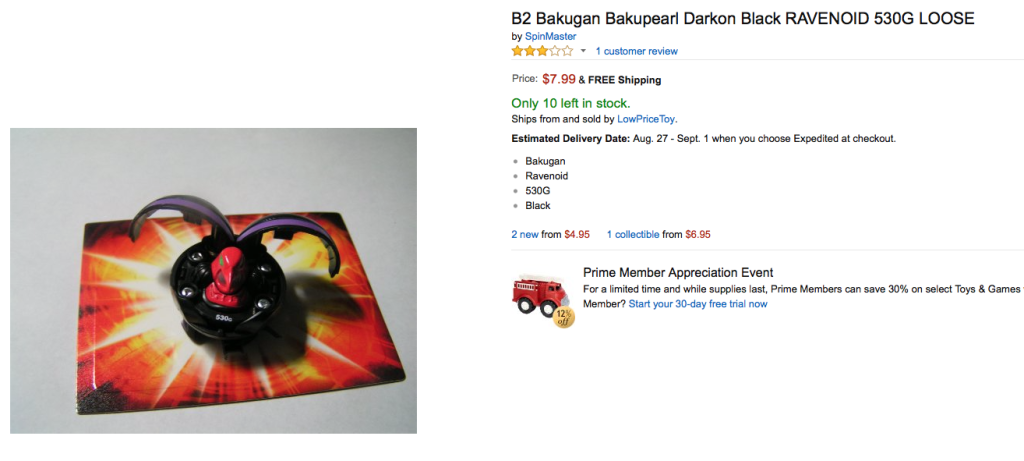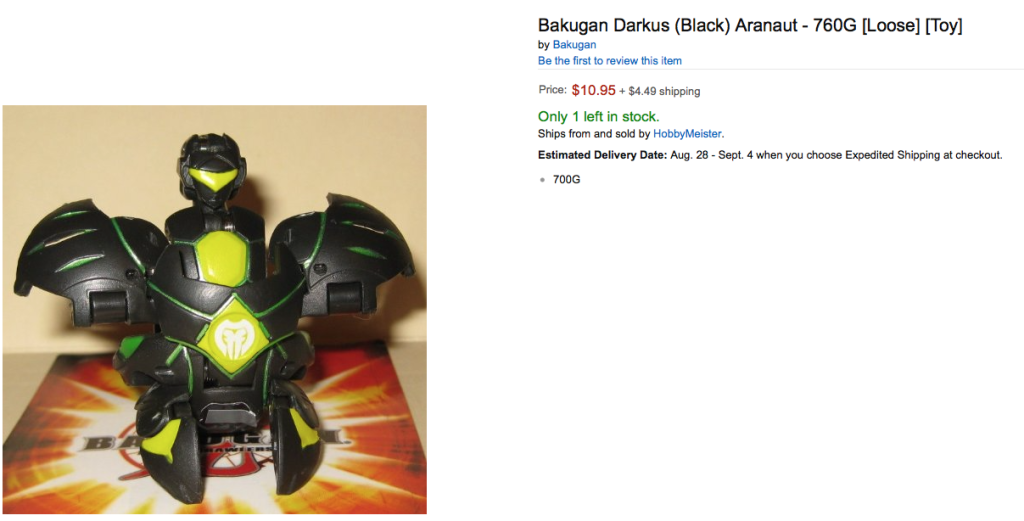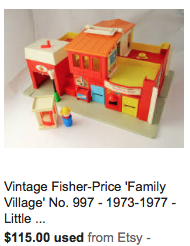 In jeans I picked up the Antik Denim for $1.98 and the Miss Me for a splurge of just under $10.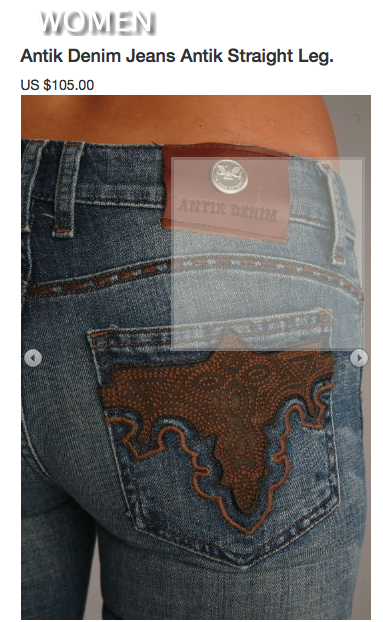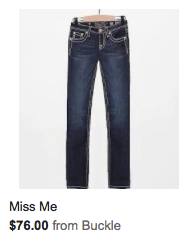 And in purses I found two very nice Fossils – the green one of which sold just hours after I listed it, and an old Dooney and Bourke.  All were under $5.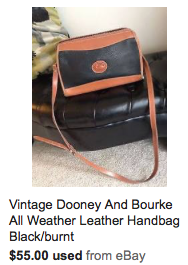 In Boots I picked up two leather pairs, one Gray Cowboy/Cowgirl from Two Lips and one Black Suede from Newport News, each were under $2.  And in the Holiday and Other Crap Aisle I found the Fitz & Floyd Santa Dish $1.98 (for which I emailed the company to ask when it was made and received an answer back within minutes – 1985-1993) and the Mary Engelbreit Peace on Earth Lion and Lamb figurine that I can't find anywhere online from 1995 for 99¢. And the witch of which I already have two, I just love, and rationalized that no one would likely appreciate her as much as I do.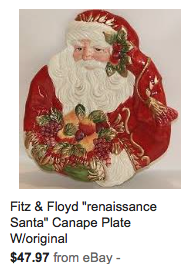 Okay…. $56 spent.  Potential gain: $625.
Find My Finds: Amazon ~ Etsy ~ Bonanza ~ Ecrater ~ Poshmark ~ Threadflip