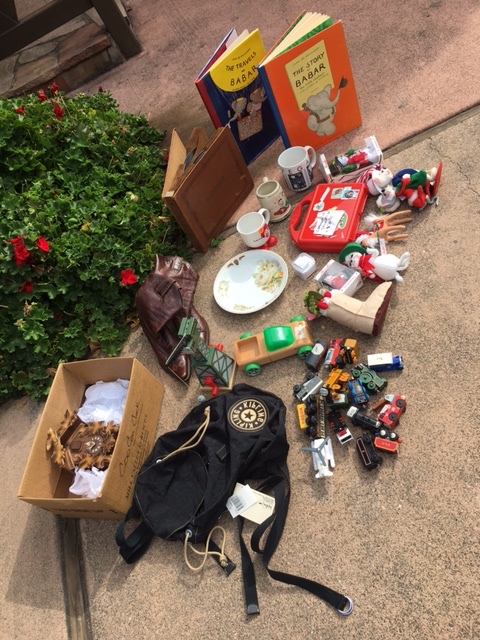 Find My Finds: Amazon ~ Etsy ~ Bonanza ~ Ecrater ~ Poshmark ~ MissBargainHuntressShop
After a previously rainy and therefore fruitless weekend, my list this weekend promised a wonderful outcome. Well… not so much.  High prices just seemed to proliferate throughout and so I was only left with a few good possibilities.  Plus the fact that the sales were spread over a good distance at various starting times.  I started at one down the street that had absolutely nothing.  Then I moved on to the mid part of town where I would have bought a lot if the lady's prices weren't in the $20 range for each and every thing.  At the next spot, I did pick up the McDonalds Mug, the German rose plate and the box of stickers, all for $4.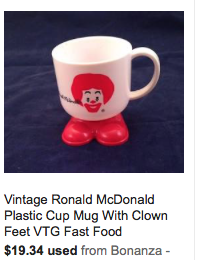 I moved on to another regular sale.  The lady there was so nice.  Like super quiet librarian nice.  I thought afterward that I should try to be her friend, but that probably wouldn't work out.  Anyway.  She had all of these Annalee pieces that her little daughter was taking all of ten minutes to put each and every one out on display.  I gathered them all up, along with a vintage barber shop quartet mug and a New With Tag Kipling backpack and ended up paying her $30 for the lot.  More than I wanted to pay, but sometimes I get schmoozed.  And she had advertised that she had Hummels, but decided not to bring them because she was worried they would break. So I'll be emailing her, at her request, about those.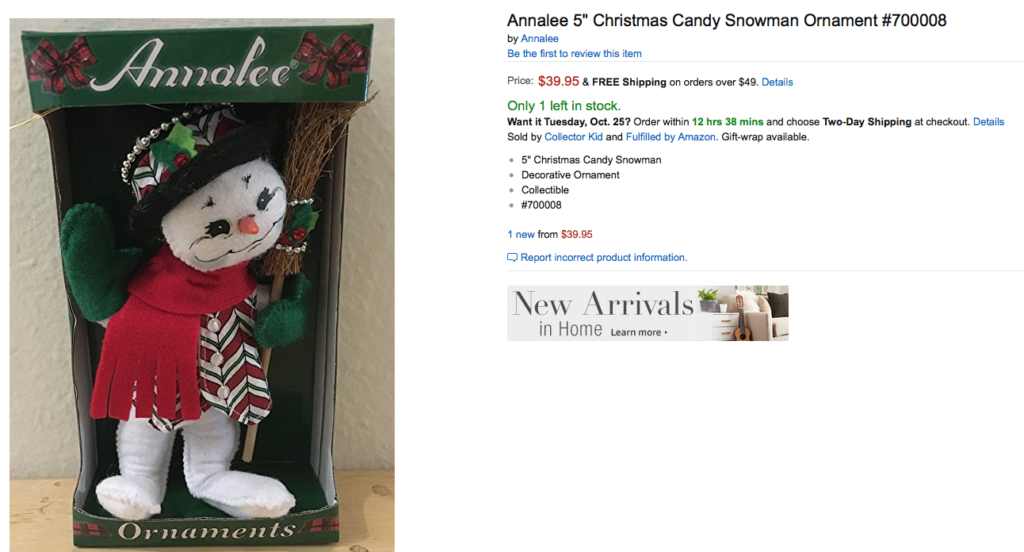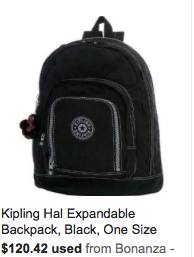 Around the corner, I filled up a bag with all of the wooden Thomas Trains, one Babar book and the Automoblox truck, all at prices from 25¢.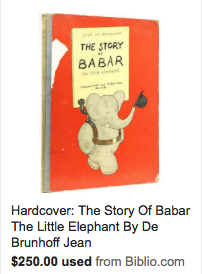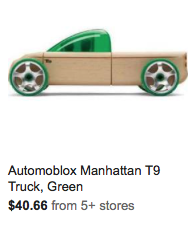 On to the far reaches of the earth, I picked up the cool Cowgirl boots and the vintage book of Hawaiian Records that belonged to the older lady's husband's father, all at $10.
Streaming all the way back across town again, I picked up a high school sweatshirt for my son and another Babar book both for $3.  When I pulled out my well-stacked wallet full of ones, the guy said, "Wow.  You're prepared."  I said, "You gotta be prepared."  🙂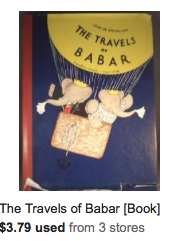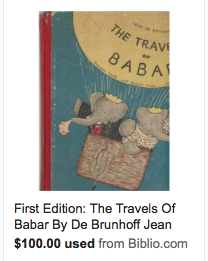 One final estate sale in the mix and I nabbed a Las Vegas Starbucks City Scenes mug for a dollar, far less than anything else they had priced there.  (I asked about a vintage Coach purse and received a response of "$50, Five Oh."  No thank you).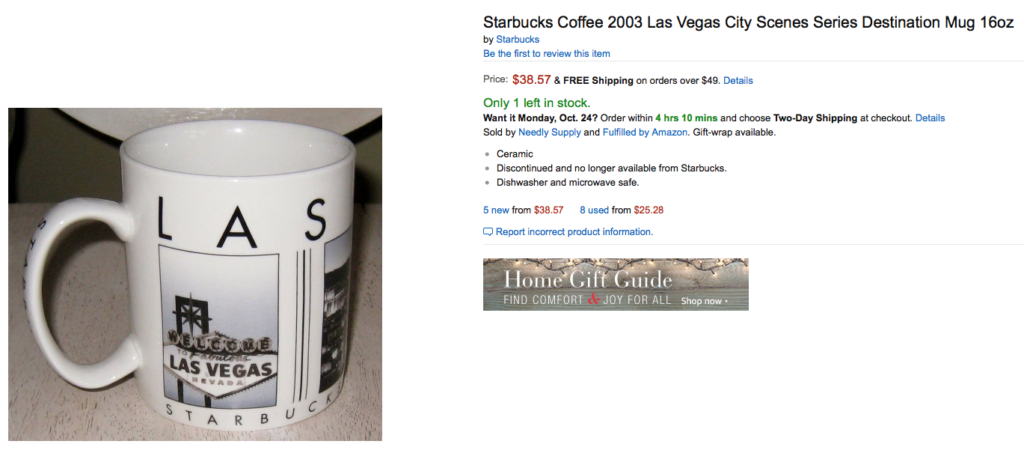 $54 spent.  Potential $520 gain.  The season is coming to a close…. hopefully more sales to come or more thrift store posts in the future…
Find My Finds: Amazon ~ Etsy ~ Bonanza ~ Ecrater ~ Poshmark ~ MissBargainHuntressShop