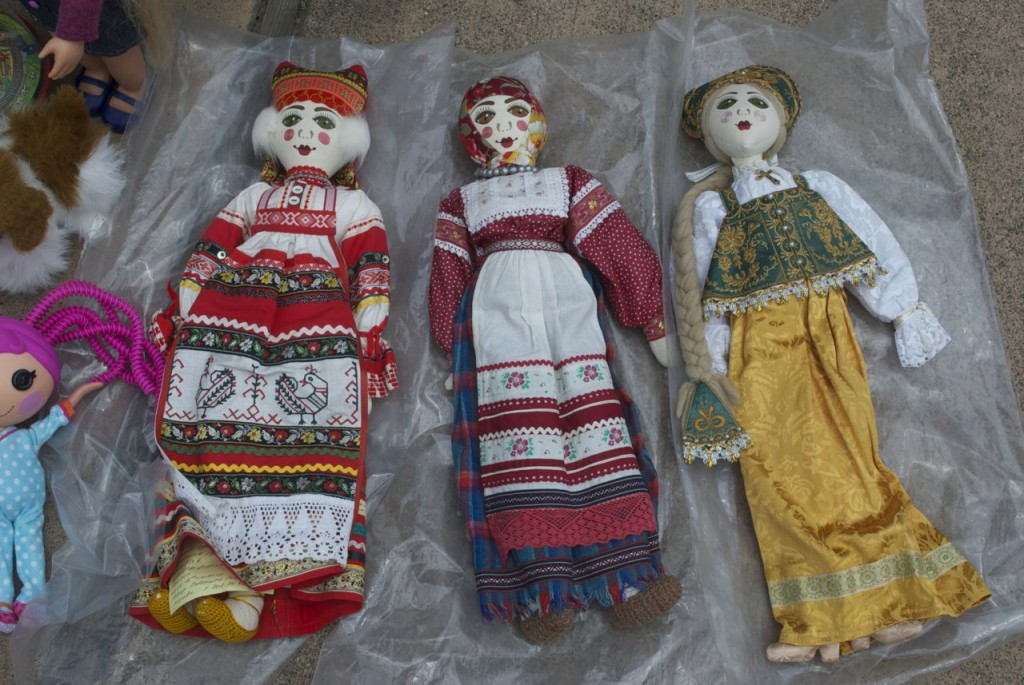 Last Sunday I went to a couple of garage sales where I picked up these amazing Russian cloth dolls. Getting back home I used my vast researching skills to type "Russian Cloth Doll" into the internet and looked at a long list of images to find similar versions.  Sure enough, I found that they were from Alexandra Koukinova depicting traditional festive dress from various regions of the country: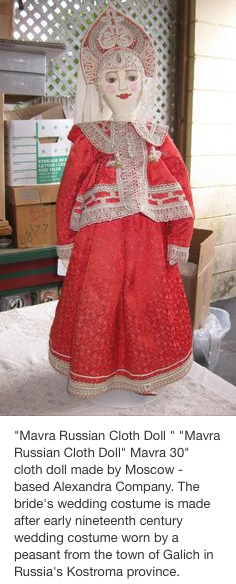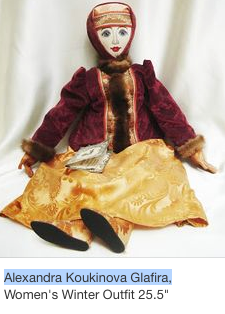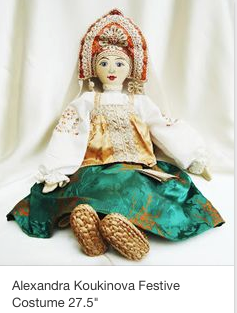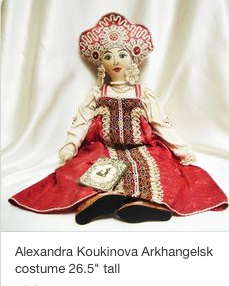 What's more, their prices range from $100-$800: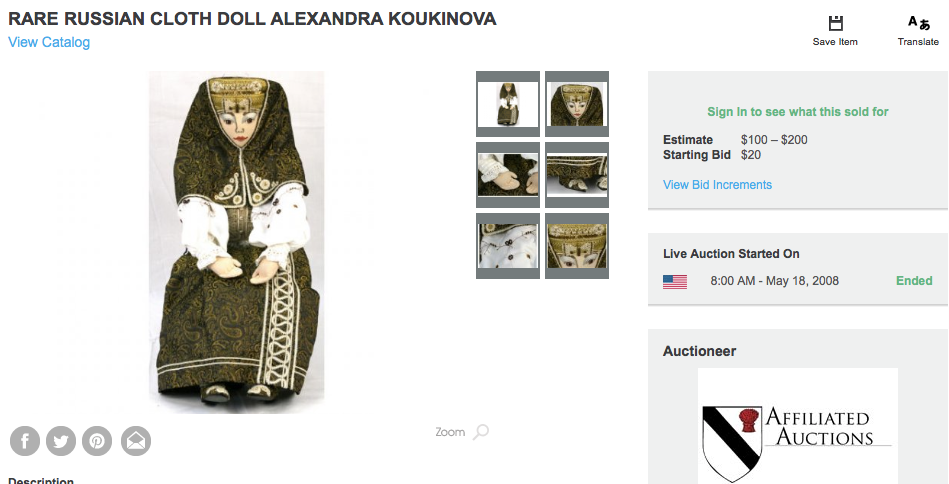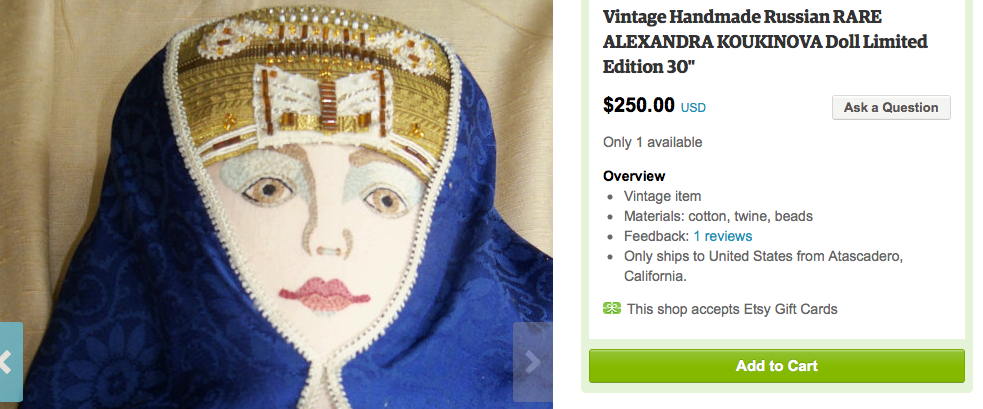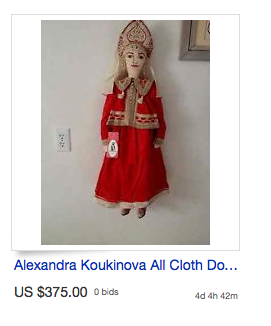 From their website you find that the dolls are not that old, and it is difficult to find the "textile" dolls:
Alexandra" Company was created in 1989 in Moscow . Alexandra Koukinova – a graduate of School-Studio of the Moscow Art Academic Chekhov Theatre and a member of the Union of artists of Russia – is the main artist and the foundress of the Company "Alexandra" creates exquisite hand made porcelain art (including portrait) collection and souvenir dolls, which are fulfilled with historical reliability, unexcelled mastery and top quality. More than 100 designs of textile, clay and porcelain dolls were made for years of existence of the Company.
Exclusive art collection porcelain dolls are produced in the single copy (unique au thor's dolls) or in limited editions – from 3 up to 35 pieces in a series. Porcelain souvenir dolls are produced up to 150 pieces in a series.
If you want to buy unique uncommon outright gift, please, contact us – any art hand made doll of "Alexandra" Company – whether it be a diminutive porcelain souvenir either an exclusive author's or collection porcelain doll, is the indispensable exquisite detail in design of an interior , which will decorate each house, will make it even more warm and more cozy.
More information on Alexandra herself:
Alexandra Koukinova was born in Russia in 1964. She is also known as Sasha.  From a young age she used to draw and sew dresses for her dolls. She also used to study fashion books. In 1983 she began studying in a Theatrical Institute and became a theatre costume designer. She eventually started making dolls during the breaks between theatre performances. She then made her first cloth doll.  The Company started in Moscow in 1989. Her cloth dolls wore costumes representing various regions of Russia. They were exquisitely decorated with beadwork and she paid great attention to detail. She later made dolls with porcelain heads and limbs.
 The dolls I have shown are 24″ with amazing detail.  I have them listed on Etsy.