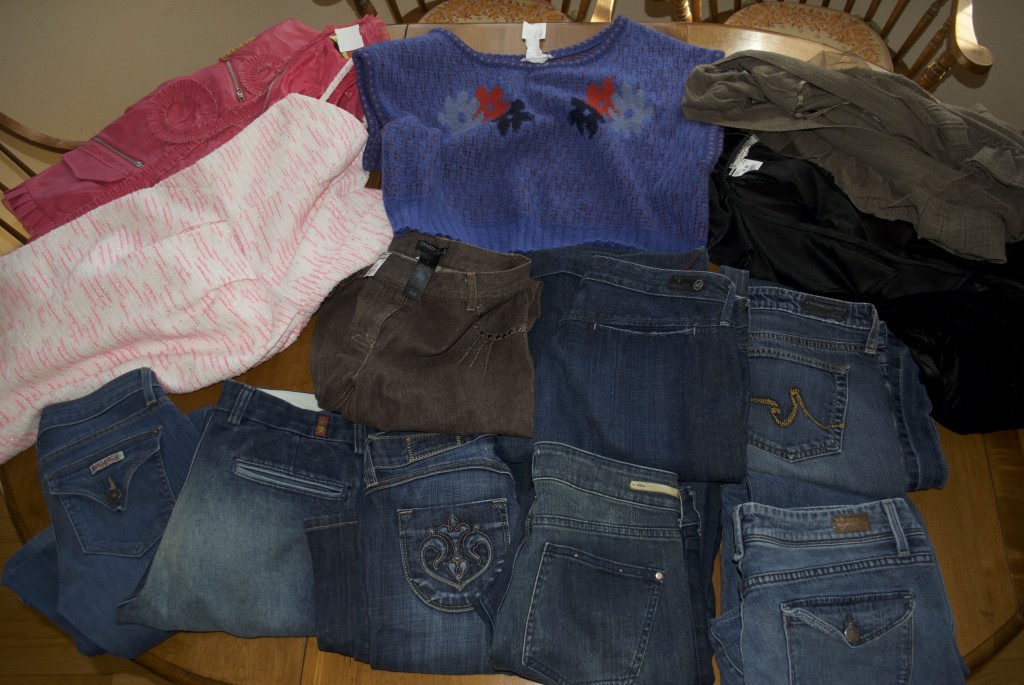 Find My Finds: Amazon ~ Etsy ~ Bonanza ~ Ecrater ~ Poshmark ~ Threadflip
Continuing from yesterday's Part 1, we have the pile of clothing that also tried to fit in my cart.  In jeans I found brands like Hudson, 7 for all mankind, Siwy, AG, Kenneth Cole, and Pilcro and the Letterpress.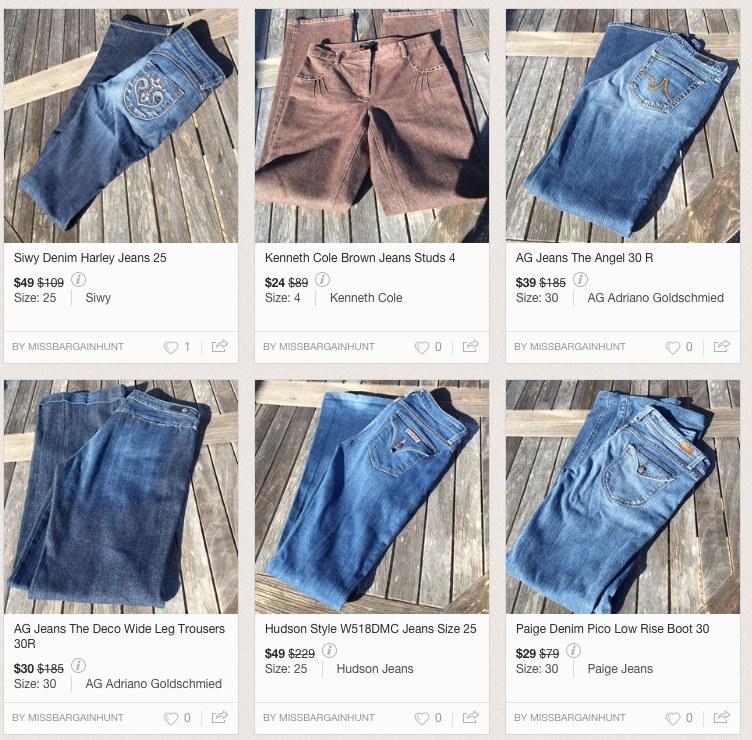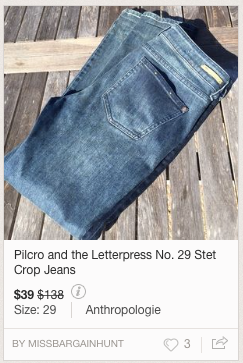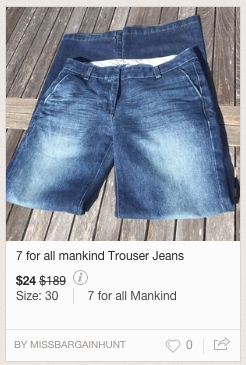 In dresses I found the pink and white Moulinette Souers Pasteque Dress for $12 and the vintage Yves Saint Laurent Rive Gauche Black Velvet and Satin Ruffle Dress for $2.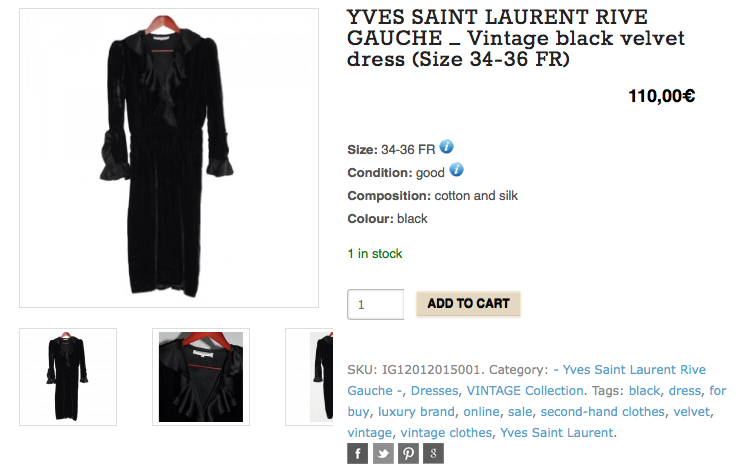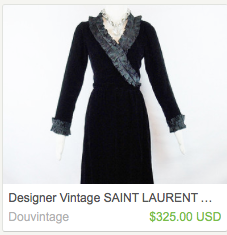 In sweaters, I found the Chacok France sweater and the Avellini sweater at a couple of dollars each.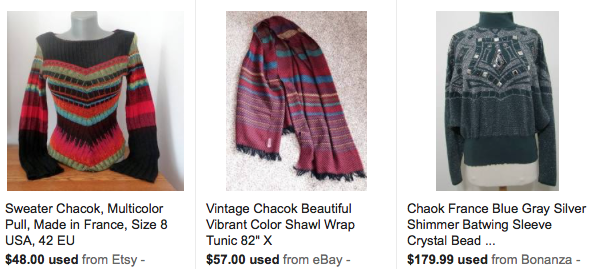 And in jackets, the Jazzd Pink Ruffle jacket for $4.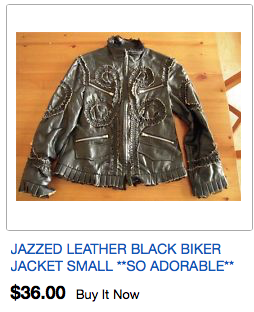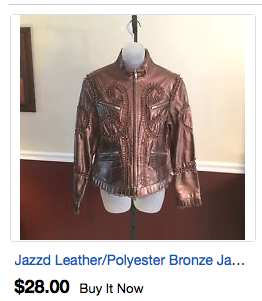 Okay, so maybe I could have squeezed these in with yesterday's rundown, but I certainly couldn't have fit them in the photo. An additional $50 spent, potential $750 gain.
Find My Finds: Amazon ~ Etsy ~ Bonanza ~ Ecrater ~ Poshmark ~ Threadflip