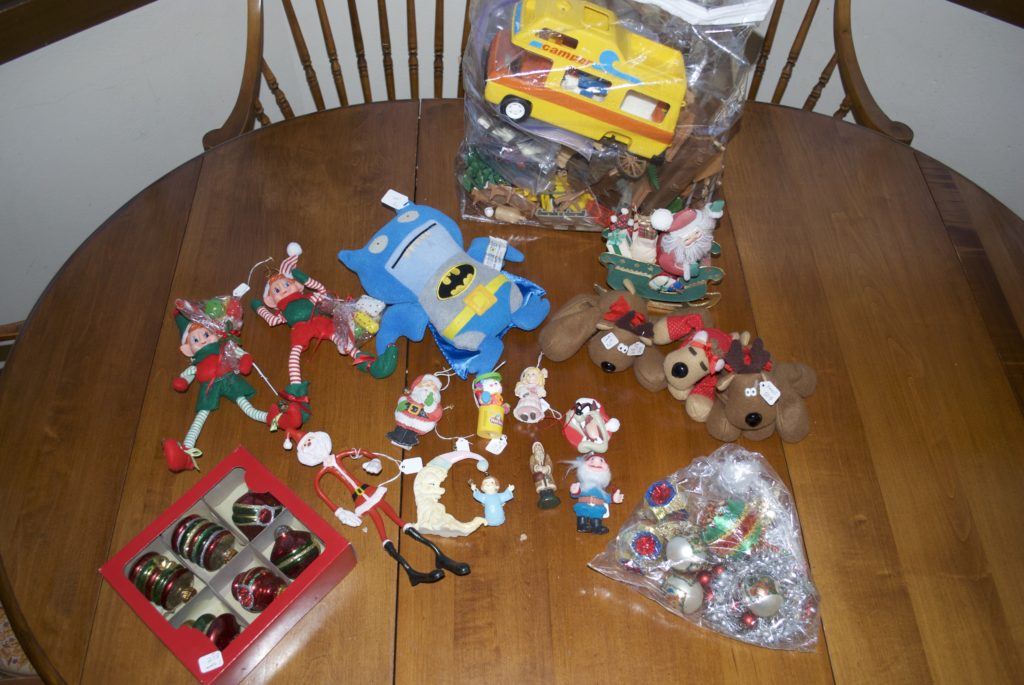 Find My Finds: Amazon ~ Etsy ~ Bonanza ~ Ecrater ~ Poshmark ~ MissBargainHuntressShop
Considering that I am shipping out 10-15 packages a day, I'm a little overwhelmed.  And not necessarily interested in adding to my inventory at the moment, just more trying to clear out.  But, I had to be out of the house for the cleaning people and figured I would head north.  I hadn't been up there in a awhile and hadn't yet had the chance to check out the Christmas inventory.  I expected the dregs since I had called the store and knew that they had first stocked up the Monday before Thanksgiving.  It being almost two weeks after that I got there, I noticed that they were continuing to refill.  Being very picky, I found the following:  two very cute knee-hugger-like elves with candy sticks, a box of C&D Christmas ornaments, a Batman Uglydoll, a Bendy Santa, a Hallmark Santa Ornament, a Playdoh Clown Ornament, a Tasmanian Devil Ornament, a vintage Felt Dwarf Ornament, a bag of ornaments including three smaller Raggedy Ann Ball Ornaments, two Rodney Reindeers from the 70's and a Rhonda from the 80's, a huge bag of Playmobil, most from 1974, and a few other things I can't decipher.  I would rattle off the prices, but it didn't matter.  I was waiting in line at one register, and the lady who began to help me started ringing on another lady's register.  So we had to move to another register.  At which time an older lady started talking to my cashier and asked if I was in line. I said we had come over from the other side. She said she only had one thing.  I moved over.  And waited again.  So when I finally checked out after a couple of mishaps, my cashier kind of glossed over almost everything, since she knew she was charging me $18 for the Playmobil bag.  Everything turned out to be about 25¢ each (besides the Playmobil) when they ranged from $1-$5 each.  I only spent around $23.  We'll talk about the Playmobil, or Geobra, from 1974, later. For now, I found: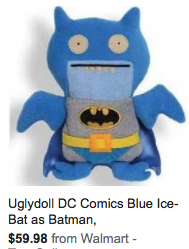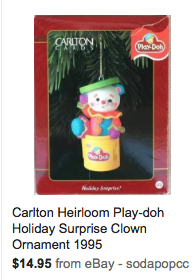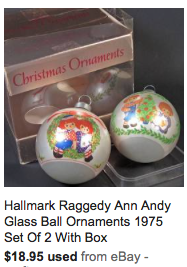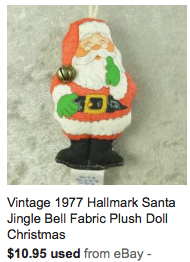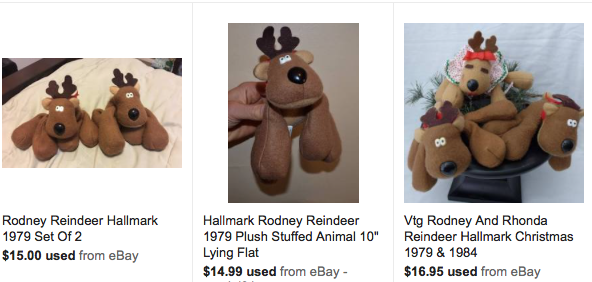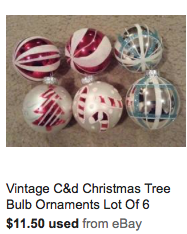 Without the Playmobil, $5 spent, potential $300 gain.
Find My Finds: Amazon ~ Etsy ~ Bonanza ~ Ecrater ~ Poshmark ~ MissBargainHuntressShop