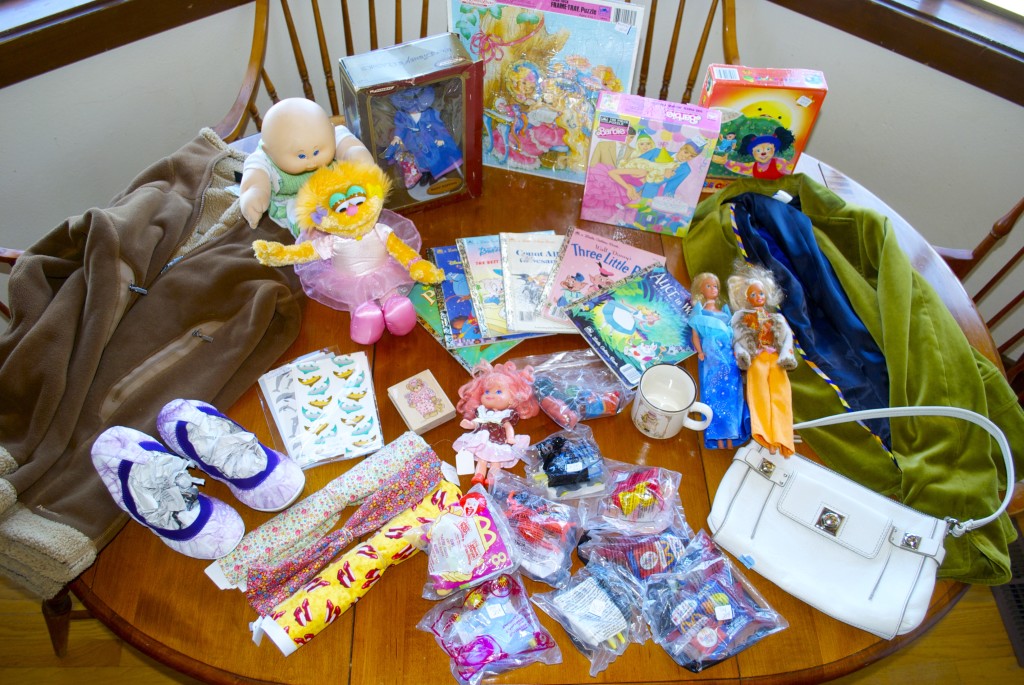 Find My Finds: Amazon ~ Etsy ~ Bonanza ~ Ecrater ~ Poshmark ~ Threadflip
I headed up north to my favorite of all of the vicinity's shops.  Again, I hadn't been up there in two weeks due to my children's school break.  I quickly filled a basked with the 1982 Cabbage Patch Preemie for $2.50, the Lady Lovely Locks Puzzle for 50¢, the Barbie Birthday Puzzle for 50¢, the Big Comfy Couch Puzzle for 50¢, the two Barbies – one a vintage Malibu Sun Set Barbie from 1970 – each for $3, the pile of Little Golden Books – some from the '50's – for 50¢ each, the fish and dolphin stickers at $1 a pack, the Cherry Merry Muffin Peach Perfection doll with Chocolottie's dress at $1, the Sarah Kay mug for 50¢, all of the McDonalds Happy Meal toys at a quarter each, the Cherished Teddies ink Stamp for $1 and the three fabric pieces at $1.50 each.  Oh, and the Ernie and Oscar the Grouch finger puppets and Snuffleupagus Fisher Price Little People figure, a hefty price tag at 50% off of $3.25.  I spent around $30.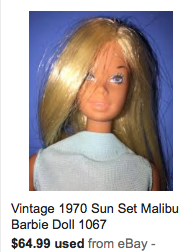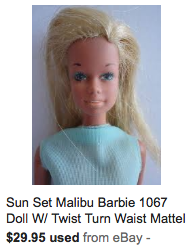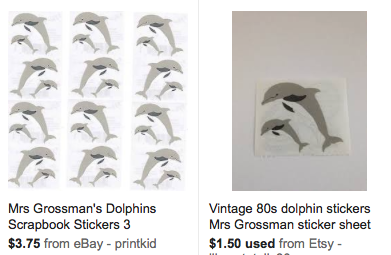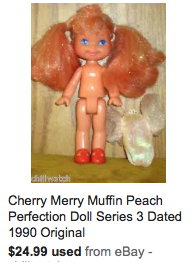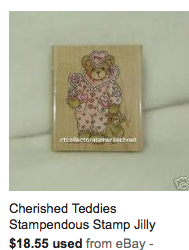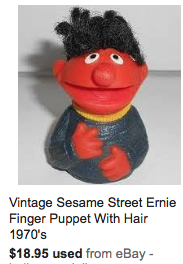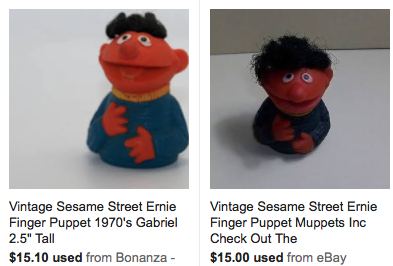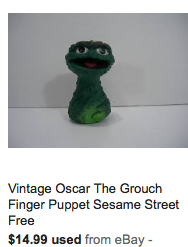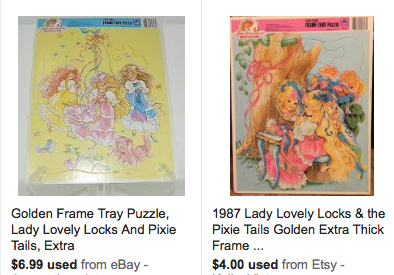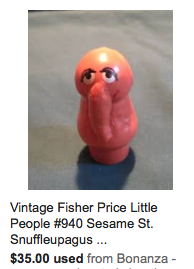 Down the street they had a rack outside of Clearance $5 coats which is where I found the brown and tan Patagonia Synchilla.  I also picked up the Yosi Samra Ballet Flats at $3 and the Sesame Street Zoe plush for $1.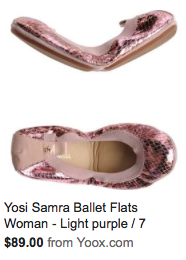 Then I took a break and headed to the local Outlet Mall where the Ann Taylor Factory Store was having a sale of 70% off Clearance and I bought 6 tops for $56.
Back to my regular route, I was on to the Goodwill where I found the green J. Crew velvet blazer, the white leather Banana Republic purse and the Horsman Mary Poppins doll at half price, total of $15 spent there.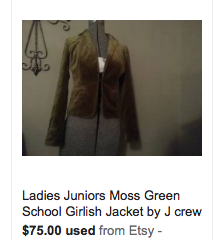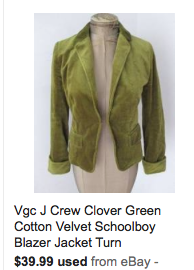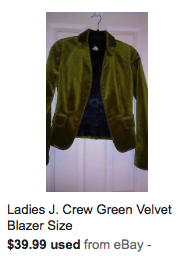 $54 total spent on the resale inventory.  $540 potential gain.
Find My Finds: Amazon ~ Etsy ~ Bonanza ~ Ecrater ~ Poshmark ~ Threadflip