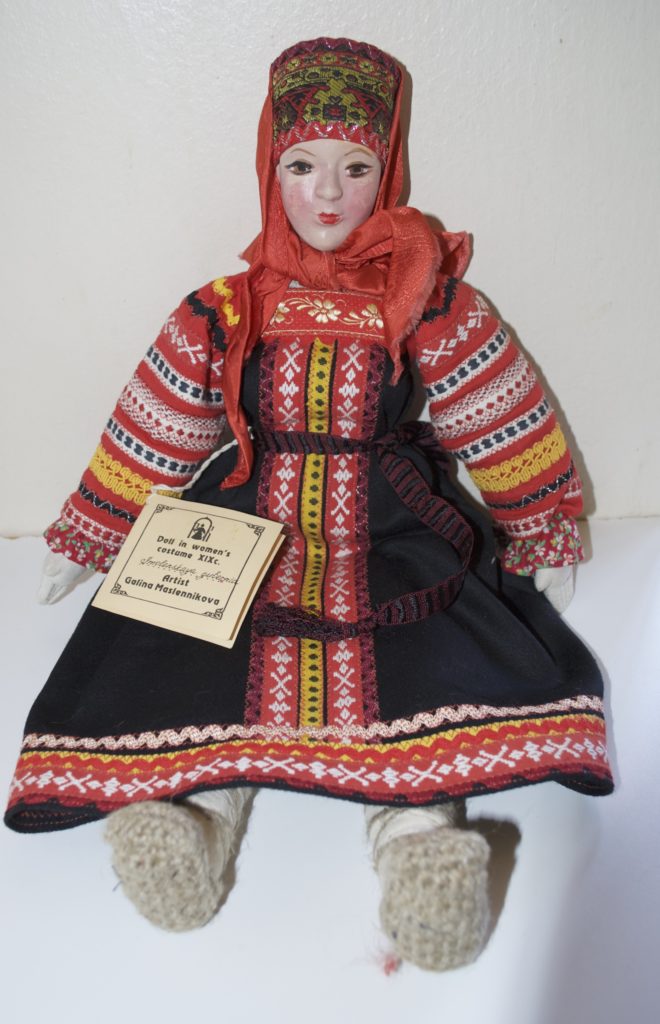 The other day while I was up north thrifting, I found this Russian Doll that appeared amazingly made.  It even had a tag so it wasn't a mystery as to who made her and where.  I looked at the price tag and mistakenly thought she was $4.50 when in actuality there was a 2 at the beginning of that number.  I bought her anyway, expecting that because of her high quality craftsmanship that she was worth that and probably a lot more.   When I got her home, straight I went to the internet to find that Galina Maslennikova has made many dolls, and most not quite as nice as this one.  Just something about her face seems a bit more friendly or demure than some of the others I've seen.  But their prices hold strong: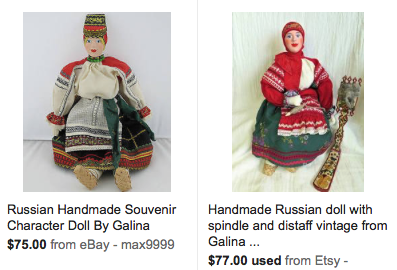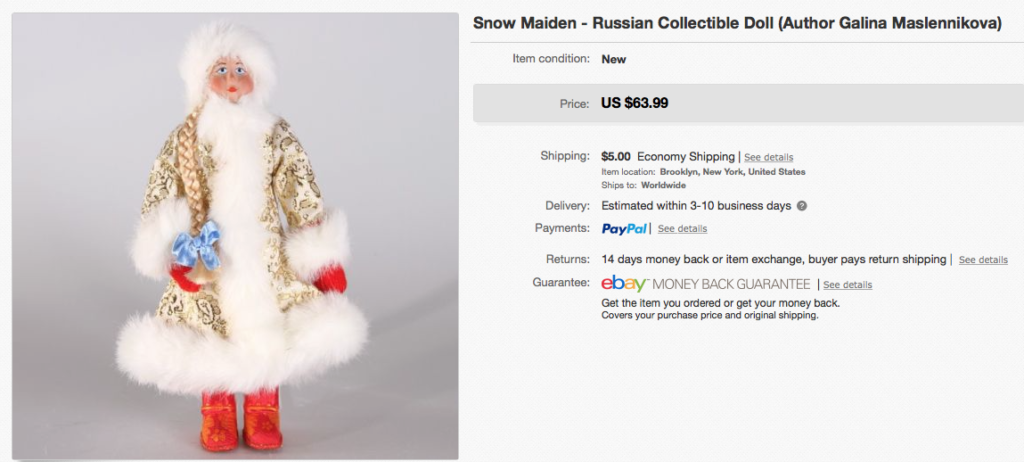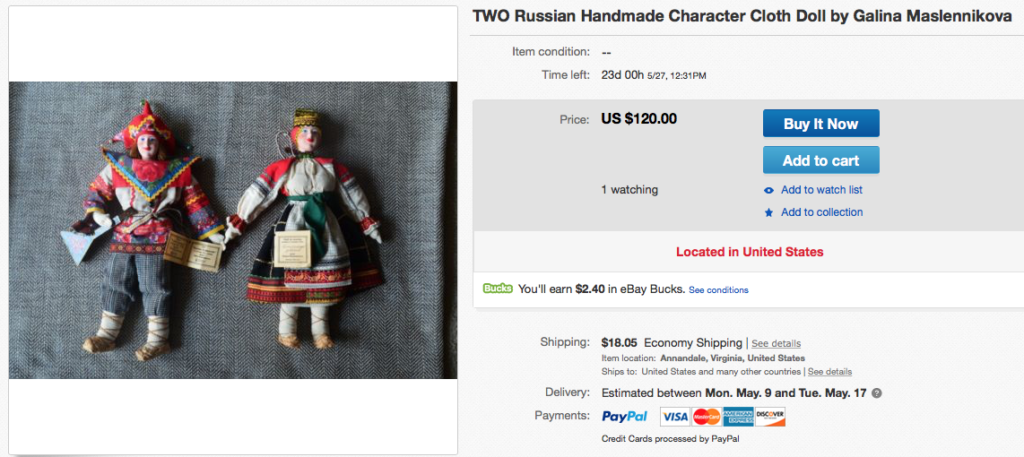 There is a whole page on pinterest of Galina Dolls: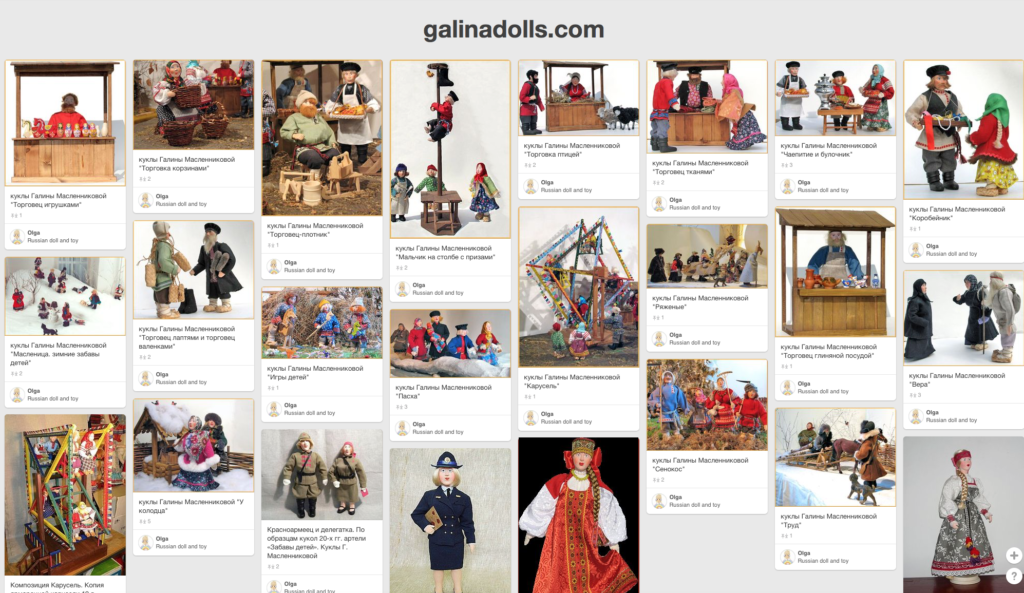 Which of course led me to the website galinadolls.com: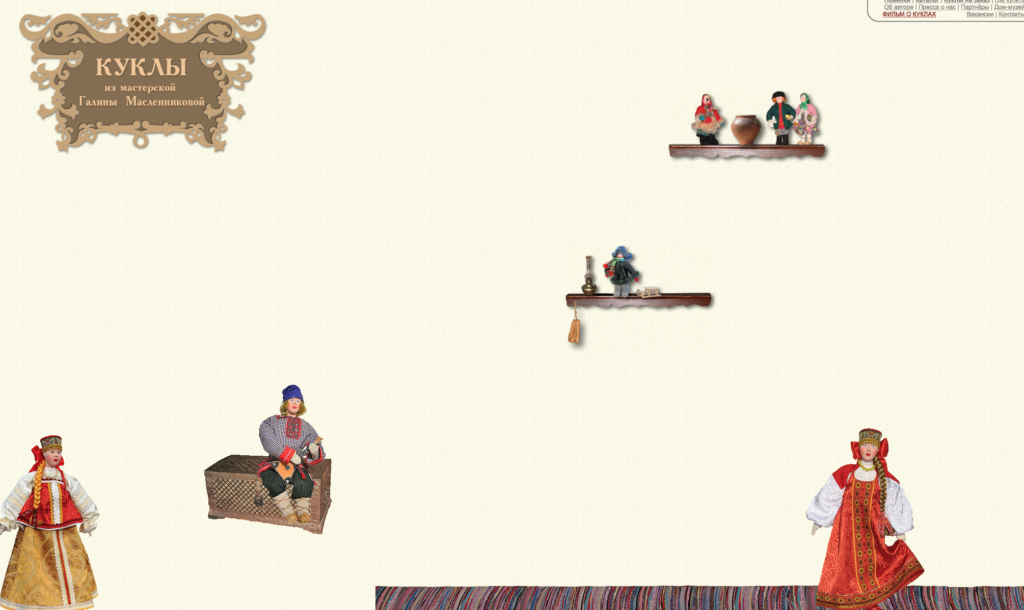 But it's in Russian.  If you click on the various page numbers or links you'll be shown individual dolls, but I can decipher nothing that looks like a price.  Using Google Translator, I can read that each has a description of the doll's costume from certain regions, but again, no price.
From a Russian Folk Art website, I see that they go for $110: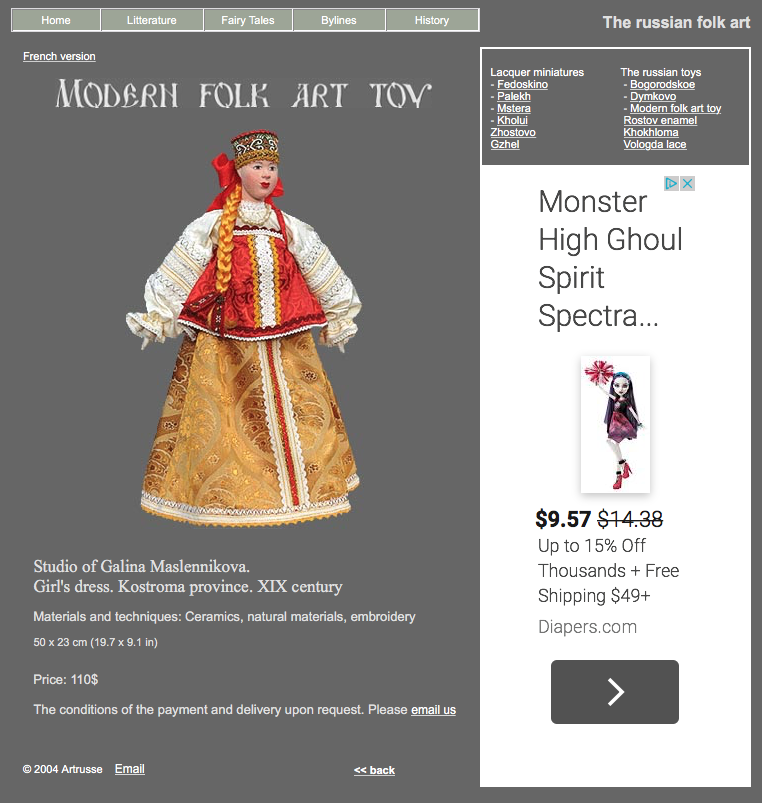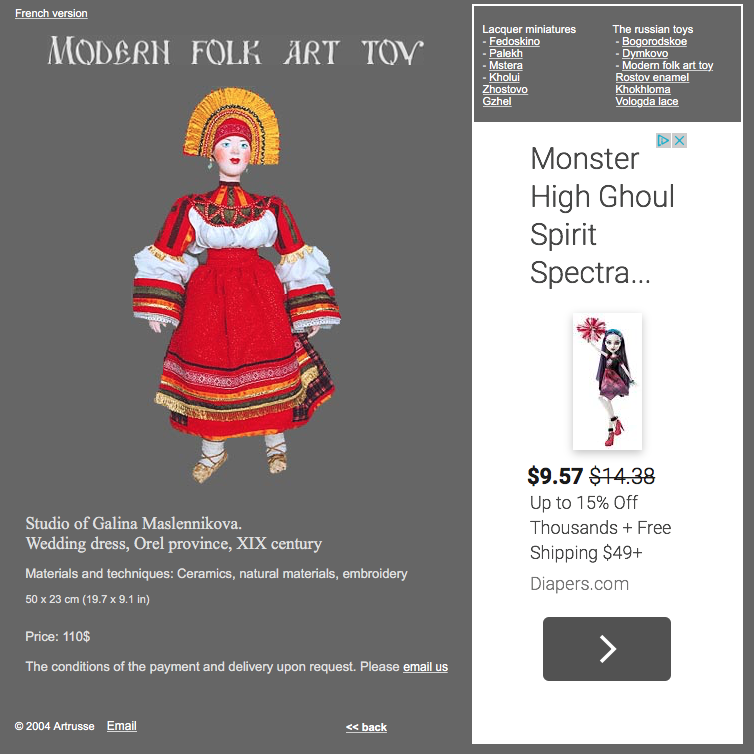 In my humble, doll-collecting opinion, these are highly well-made dolls worth collecting, though likely hard to find.  If you happen to come across one in a thrift store for little money, snap it up for resale or as a gift for your favorite doll collector.  They're beautifully made and, I believe, under-valued.