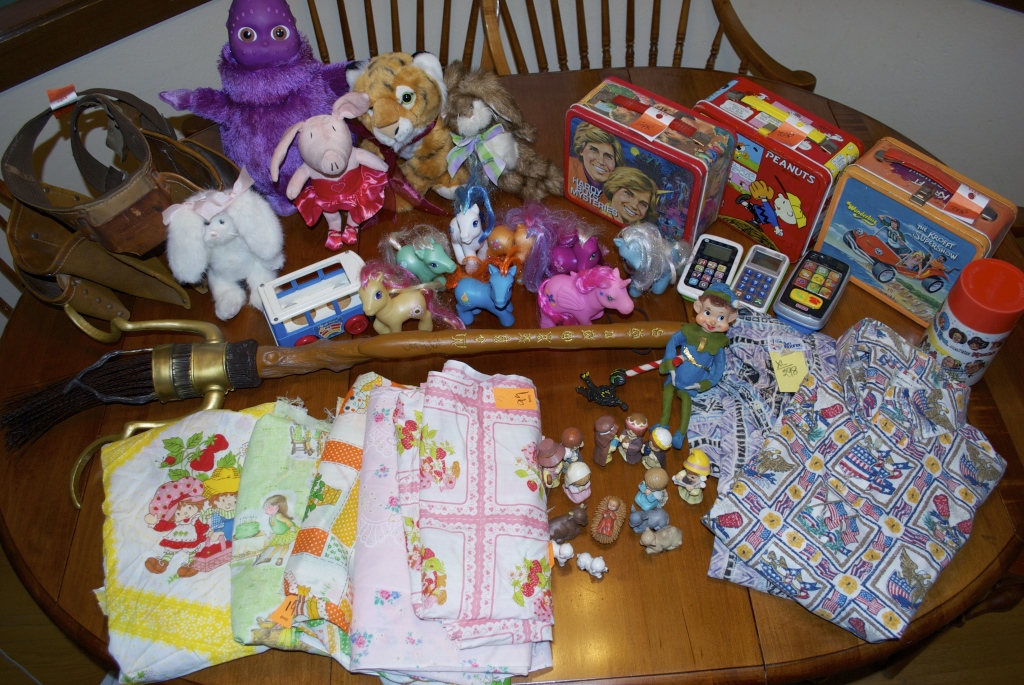 Find My Finds: Amazon ~ Etsy ~ Bonanza ~ Ecrater ~ Poshmark ~ Threadflip
I was too busy to go on my regular day, but made the effort the day after because a storm was a-brewin'.  I knew I'd be stuck at home for the following few days and figured I'd have plenty of time (not really during the holidays) to research and list some stuff.  And it turned out to be a pretty good day at that.  I started in the grab bags and found all of the My Little Ponys, the Bearington Rabbits, the Olivia Ballerina, the 1990 Fisher Price bus, the Leap Frog and Fisher Price phones, the vintage Knee Hugger Elf, the Bakugan and the complete vintage Enesco Nativity Set.  Each bag was 99¢.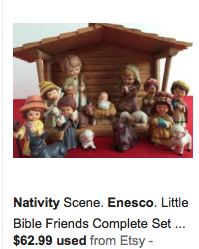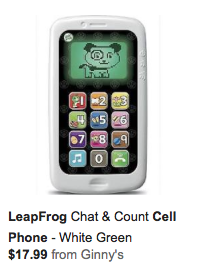 I also got pretty lucky in the fabric department where I found two Strawberry Shortcake fabrics, one Holly Hobbie, one vintage girl fabric in 70's green, orange and yellow and one lacy pink floral fabric.  Each, again, were 99¢.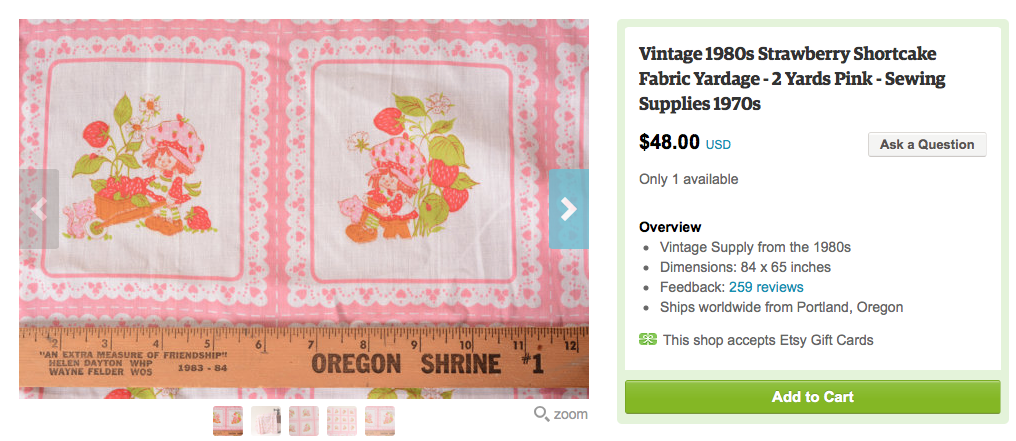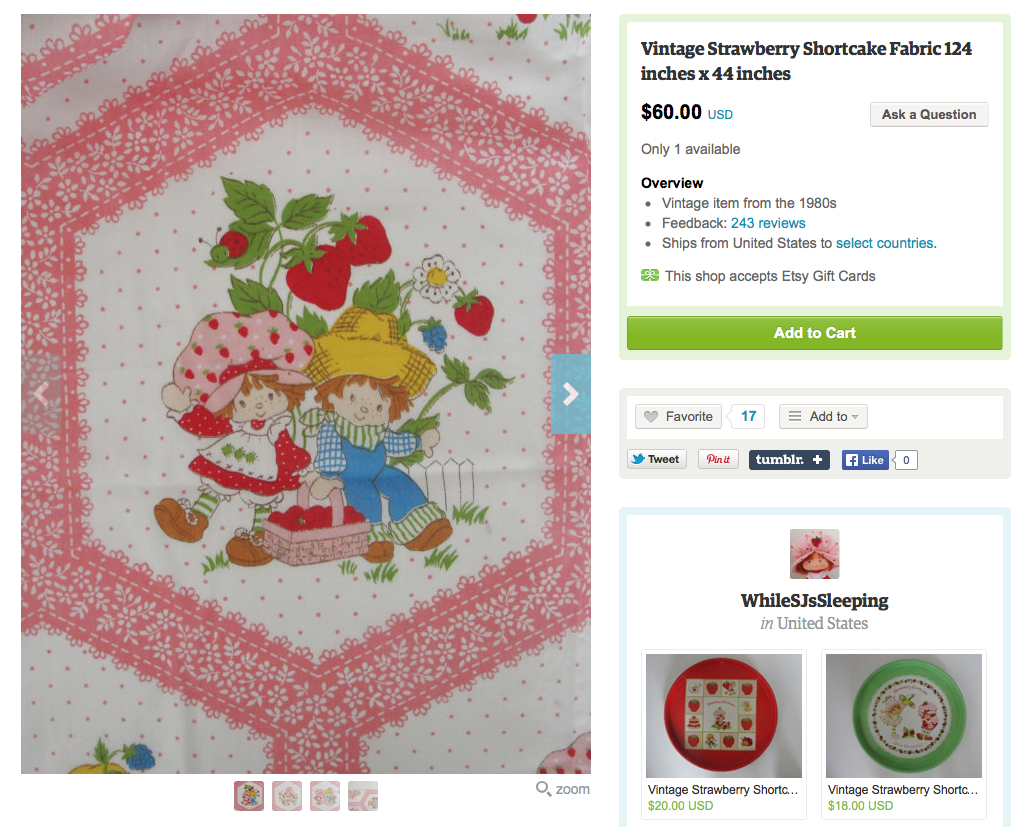 Strolling around the aisles, I approached the electronics section and was startled to spot three vintage metal lunch boxes on the shelf.  One Hardy Boys, one Sid & Marty Krofft and one Peanuts.  They were each $3.98, but I knew they were worth it.  The Krofft one that has multiple shows like "Wonderbug" and "Electra Woman and Dina Girl" on it even has it's thermos.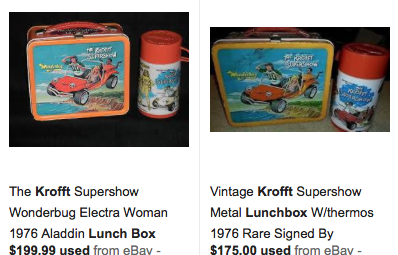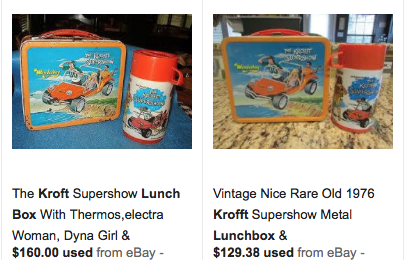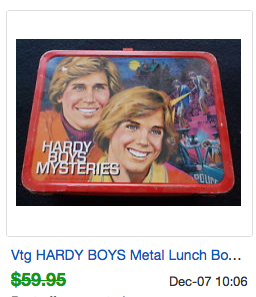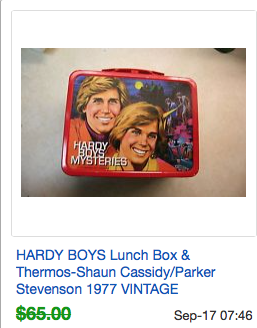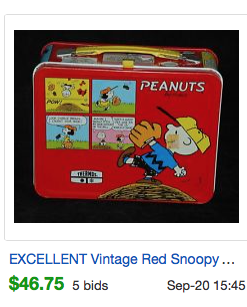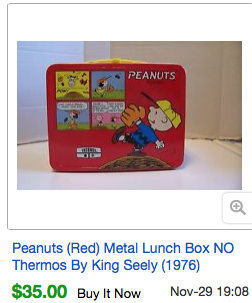 Back in toys I found the Harry Potter broom, the Boohbah Dancing Zumbah, and the Petting Zoo Tiger, each for 99¢.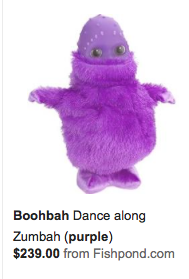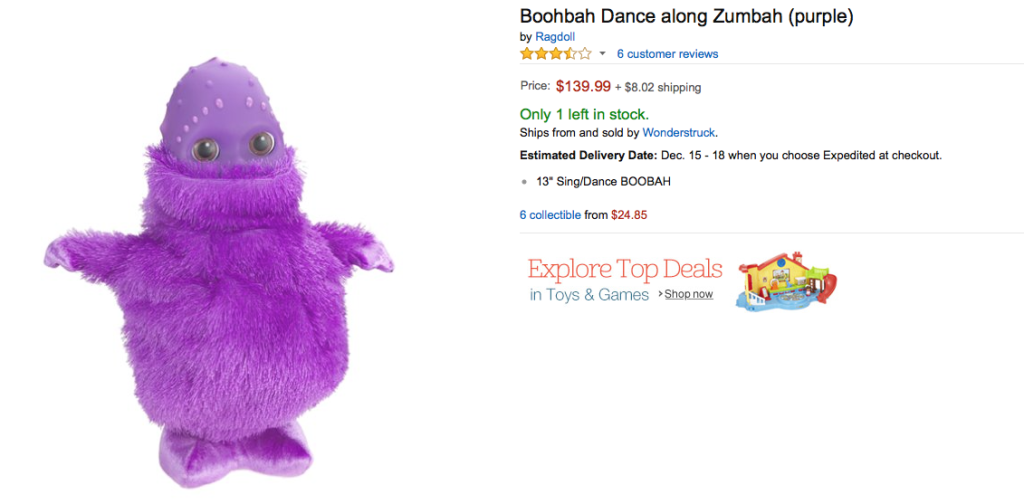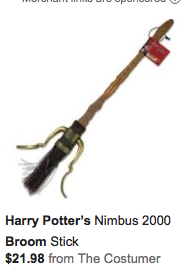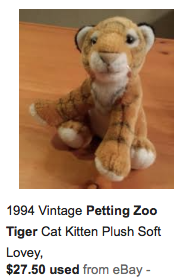 And in men's I found the two Reyn Spooners at $2.98 each.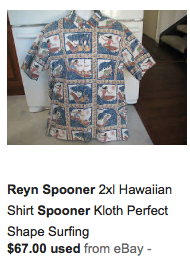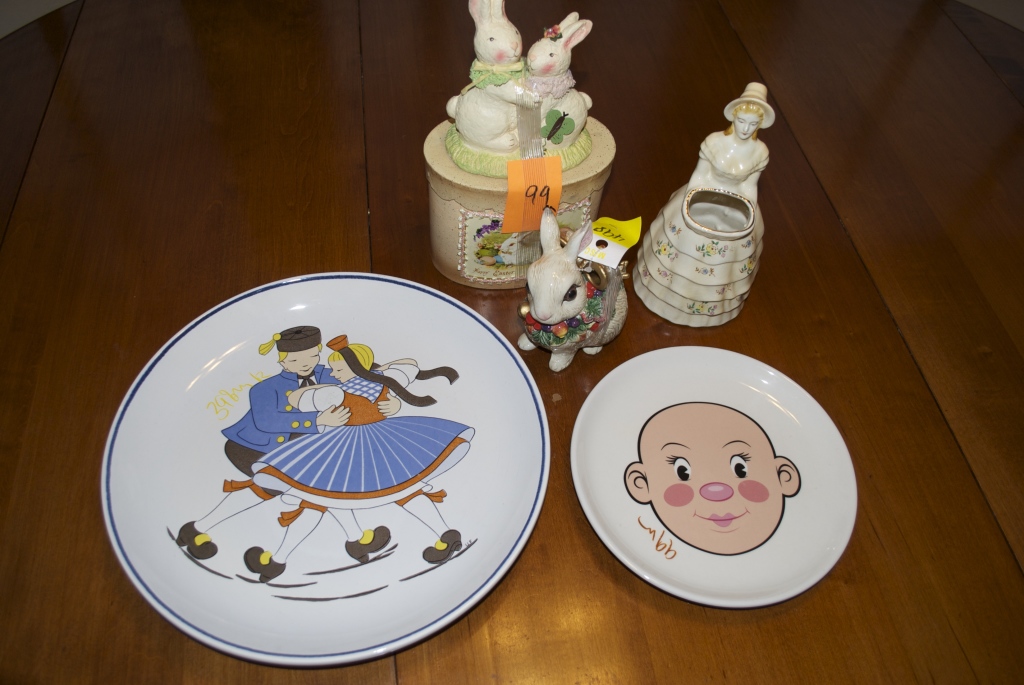 And then I left a box of breakables in a corner and out of the picture.  It included a Fitz & Floyd Snowy Woods Rabbit, a vintage Japanese Handpainted Lady Vase, a large vintage Waechtersbach plate, and a Fred Plays with his Food plate, total of $12,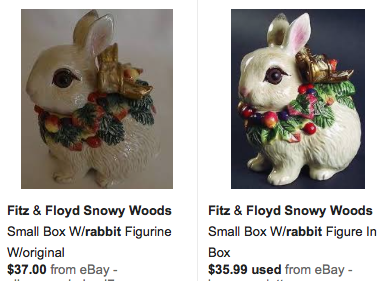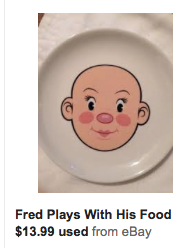 Total spent: $46.  Potential gain: $650.
Find My Finds: Amazon ~ Etsy ~ Bonanza ~ Ecrater ~ Poshmark ~ Threadflip