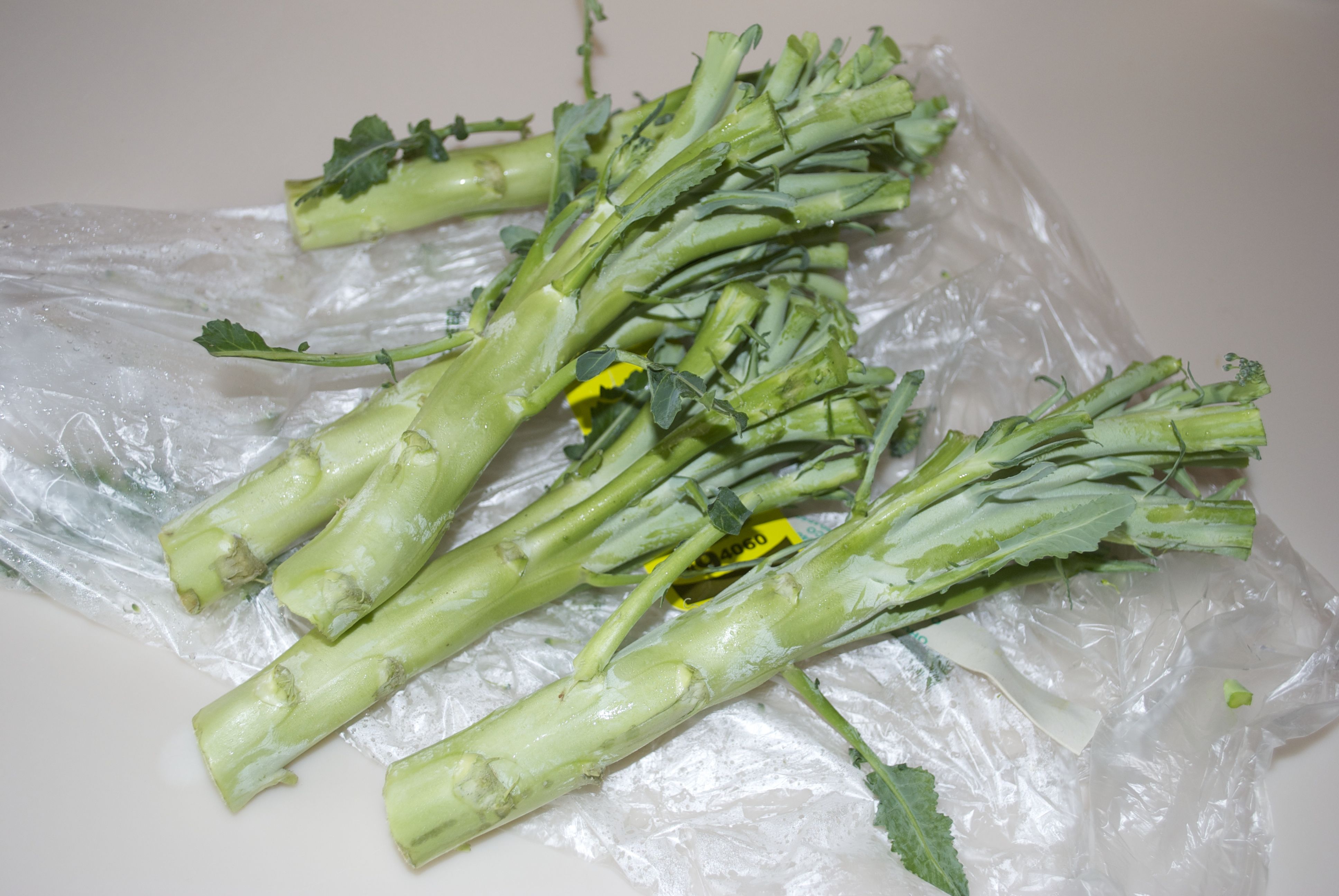 My husband recently bought a huge amount of organic broccoli at one of our local markets because they were only $1 a bunch that included at least three stalks.  So we've been eating a lot of broccoli.  And usually I cut off the florets and toss the stems, always feeling bad about wasting them.  I even made broccoli soup, thinking I could have made either another batch with just the stalks and compared the taste, or mixed both the florets and stalks in two batches.  If you have any great uses, let us know in the comments.    (Prior to puréeing:)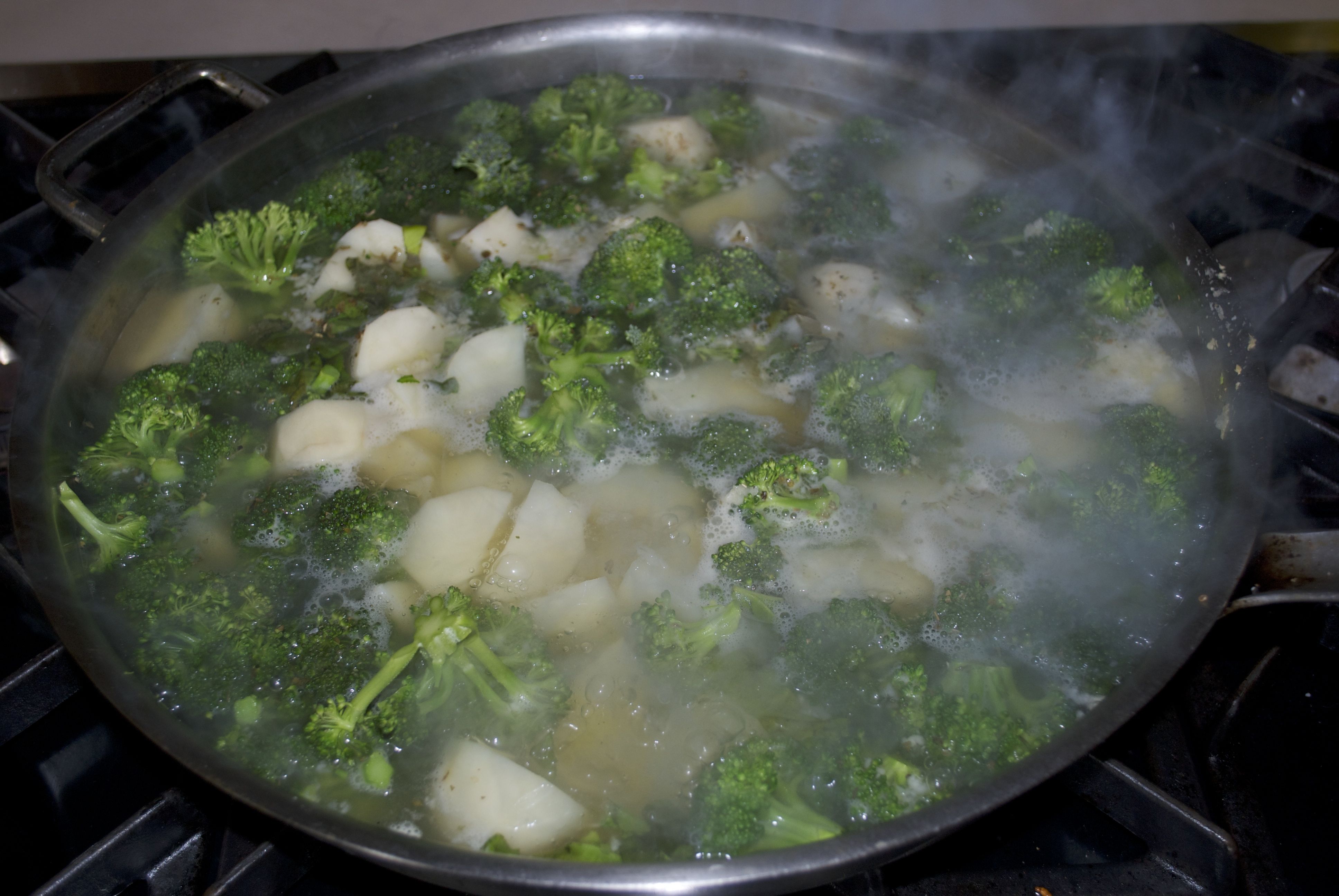 So I decided to read about Broccoli Stem Recipes and came up with my favorites that you may want to try.  No matter what you do, you'll want to cut off the bottom trunks and you may want to peel of the outer layer as it is usually tough to chew:
Purée them with cheese to make a spread for garlic toast, sourdough toast, bruschetta or sandwiches
Boil them with other vegetables to make a stalk you can freeze and use for future soups.
Peel and julienne or shred to use in salads or for cole slaw.
Use solely instead of or in conjunction with florets for broccoli soup.
Slice thinly lengthwise or in chips and douse in egg and either bread or panko crumbs and bake or fry for a snack.
Some people even give them to their dogs to chew on!  If you have any great uses, let us know in the comments.