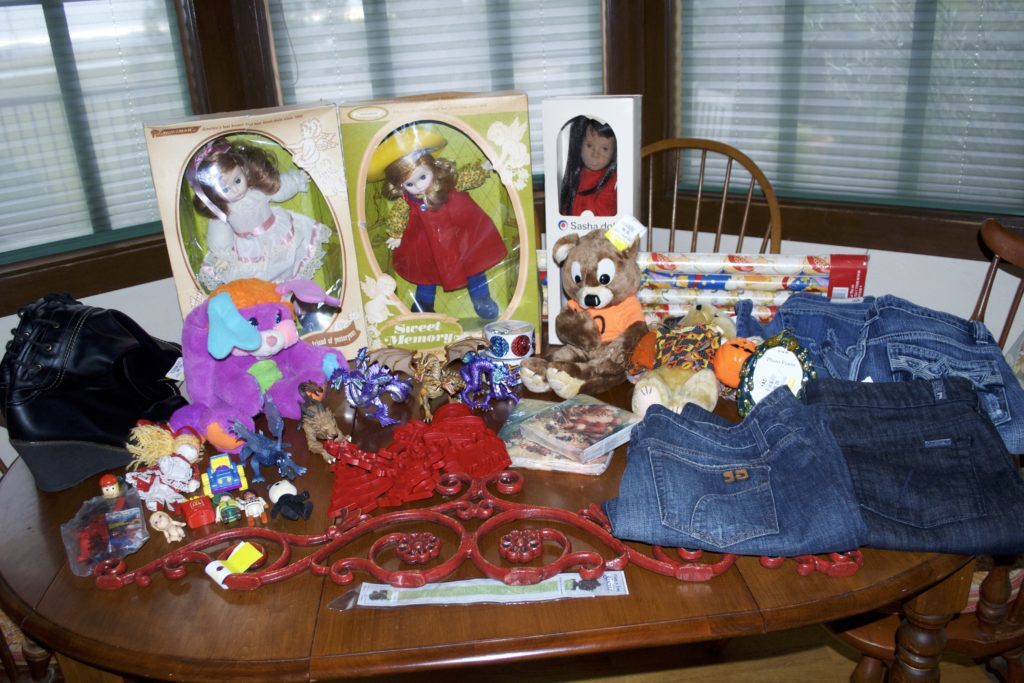 Find My Finds: Amazon ~ Etsy ~ Bonanza ~ Ecrater ~ Poshmark
Well, well, well, it had been… almost three months since I'd been out to the thrift store.  Had I been missing anything?  Probably.  And this particular day I hit the jackpot with a 1977 Sasha Doll still attached to the box that the store obviously had no idea about and priced her at $6.98.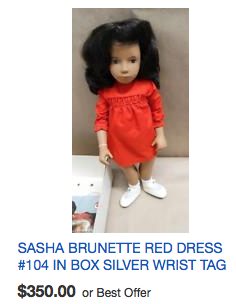 I also picked up the vintage Horsman Sweet Memory Dolls at the same price, also new in the box.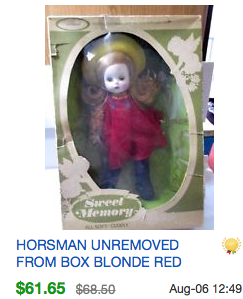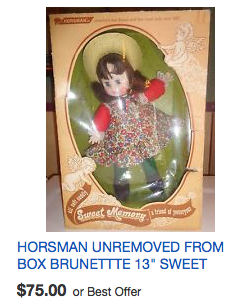 Quite another find was the 1985 Pancake Popple.  Since the tag's writing had worn away, I was wracking my brain trying to remember the name of the thing, only coming up with Wuzzle.  Wuzzles are actually similar and my research led me to Popples.  At 99¢, not a bad deal.  The same for the vintage Dakin 1980 Boo Bear and someone's attempt at a Halloween bear.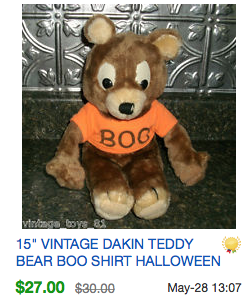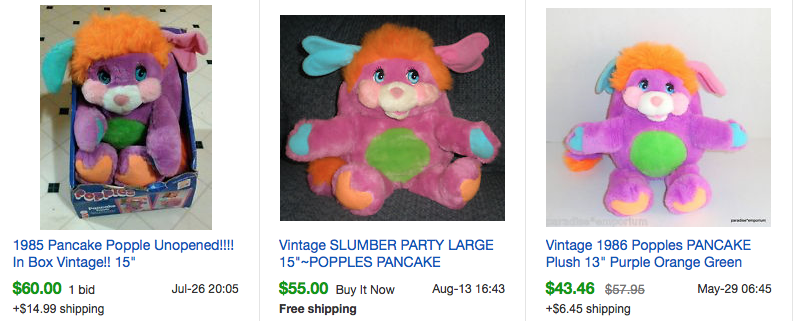 In grab bags for 99¢, I found all kinds of things like Papo/Plastoy/Safari Ltd. Dragons, a Holiday Tupperware Cookie Cutter Set, rolls of stickers, Christmas napkins new in the package and vintage McDonalds Happy Meal toys.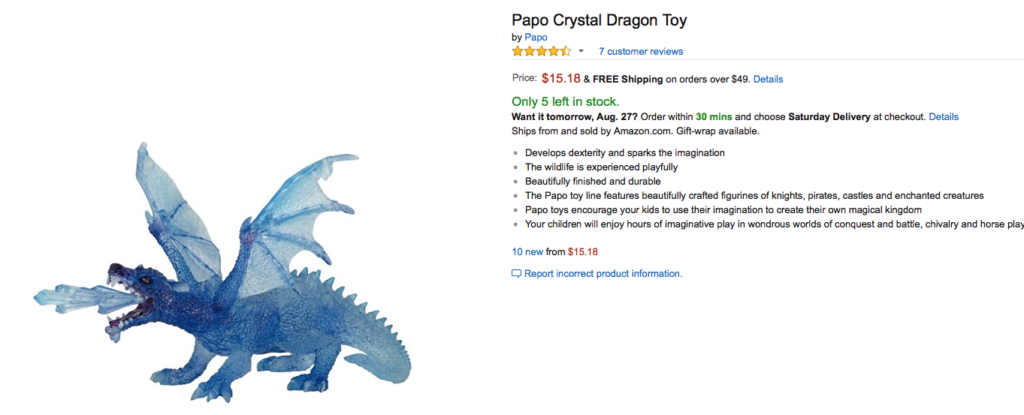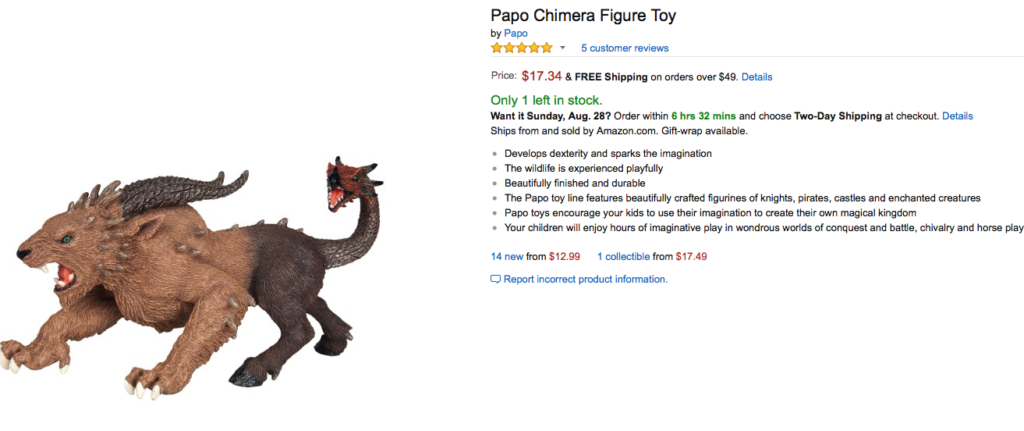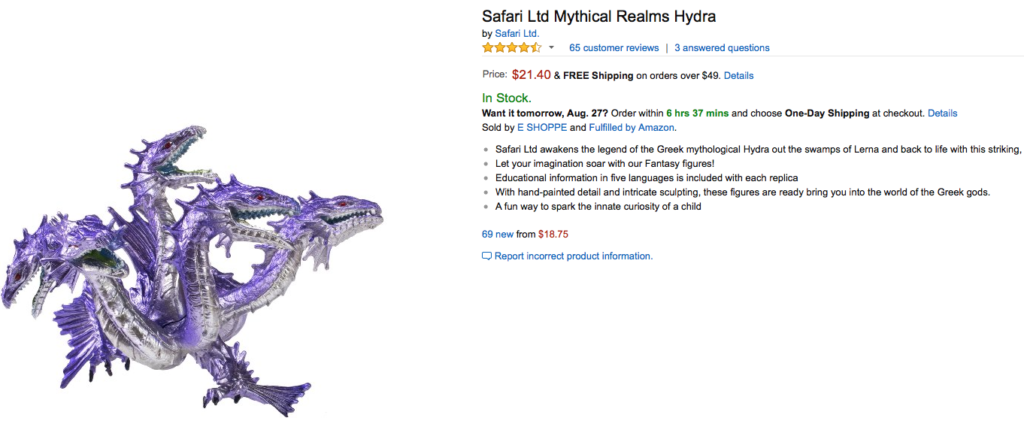 On to jeans, I found a few pairs, each under $3.  Antik Denim, Joe's Jeans Muse, 7 for All Mankind Lexie A Pocket Petite and AG Adriano Goldschmied Angel.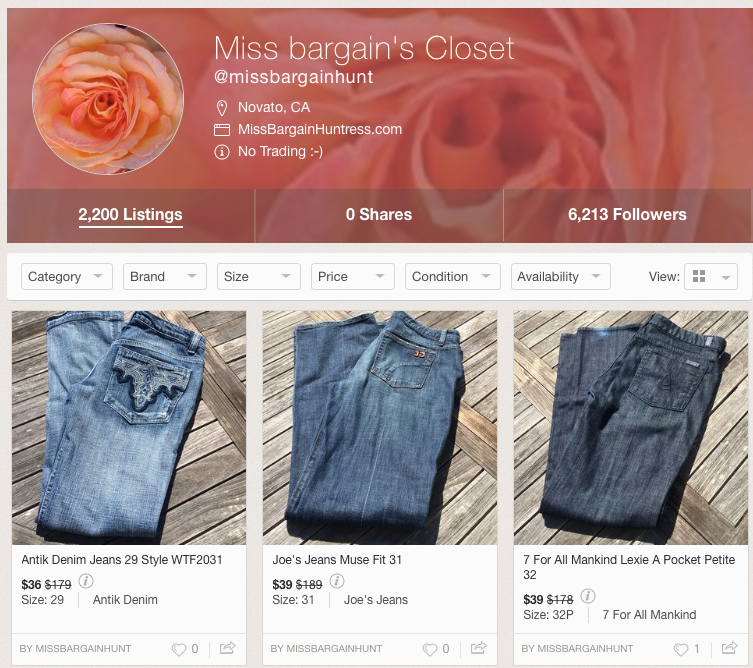 I also found a cool red Iron thing that I have no idea what I'm going to do with, but it just spoke to me.  $60 spent.  Potential gain $750.
Find My Finds: Amazon ~ Etsy ~ Bonanza ~ Ecrater ~ Poshmark