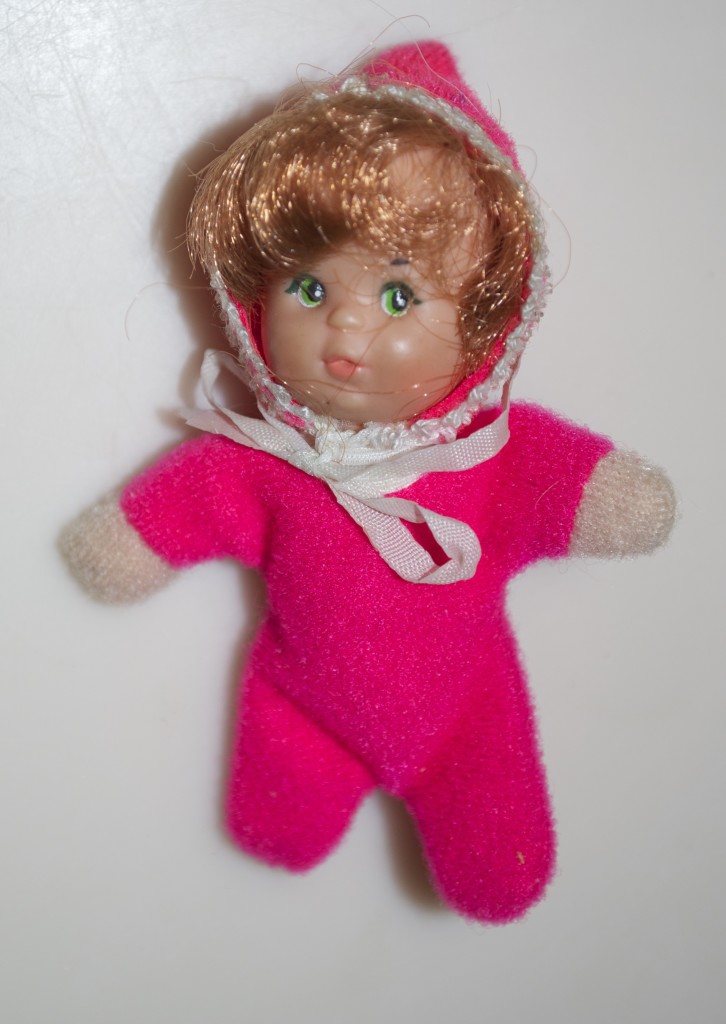 Last weekend I picked up a bag of little dolls and other things as part of a huge lot I purchased at a great garage sale.  Inside was a little doll that reminded me of my past and looked like a combination of both a Matchbox Doll and a Rosebud Doll.  With a bit of research, I figured out that it was a Mattel Shoe Baby Beans Doll.  I have to admit, I don't think I ever encountered these in my youth and instead focused on the aforementioned Matchbox Dolls (which my brother brought to me after I realized that no one was picking me up after kindergarten and I followed the neighbor home, quite sad, but then quite proud of myself after I made it and sat in the backyard waiting for someone to show up and unlock the house):

And Rosebud Dolls (which I still love and keep on a shelf):

Apparently the Shoe baby Beans was packaged like so: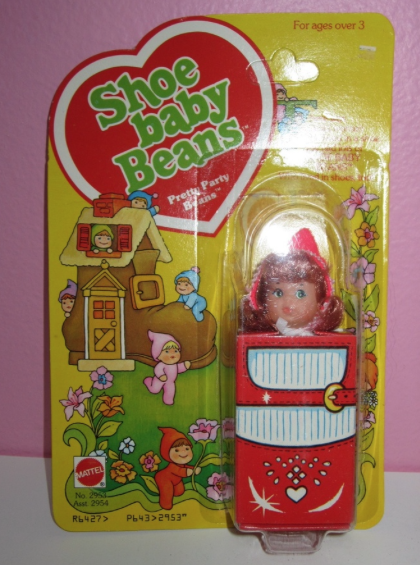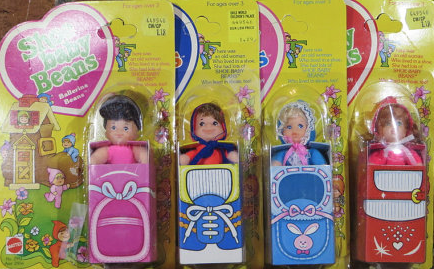 And can sell for the following: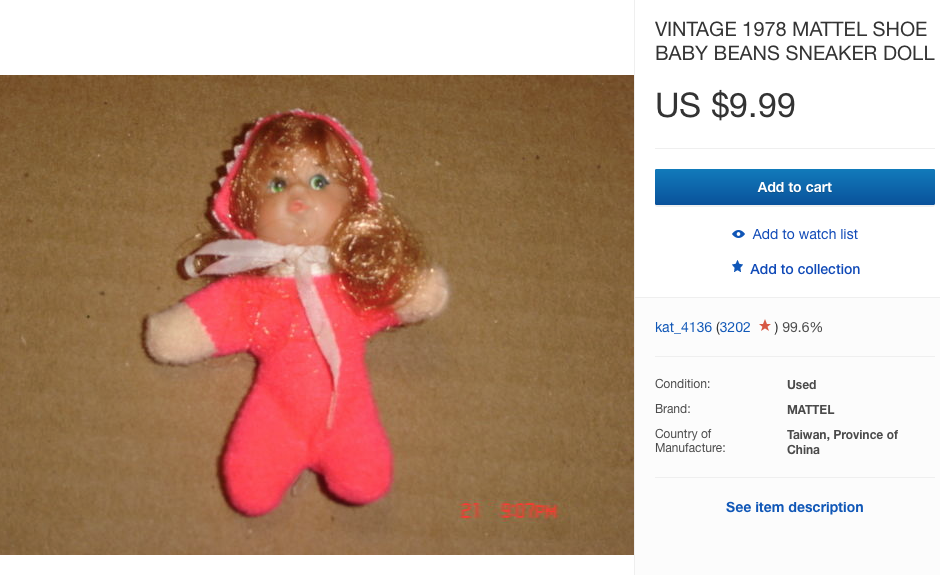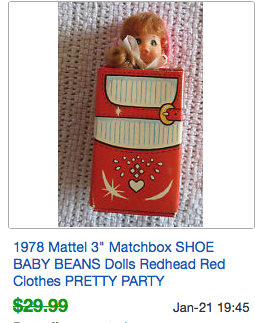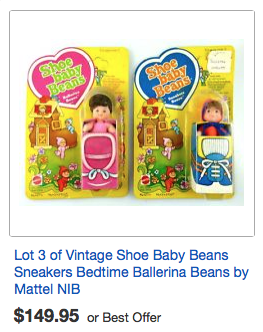 I did, however, have a regular Baby Beans which I'm pretty sure was yellow with red hair:

Though the blue with flowers and pink also look quite familiar.  Who knows, my mom could have picked a few extra for me at a garage sale back in the '70's: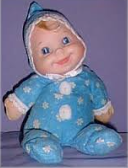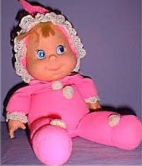 The bigger Baby Beans apparently do better on the second hand market than their much tinier counterparts: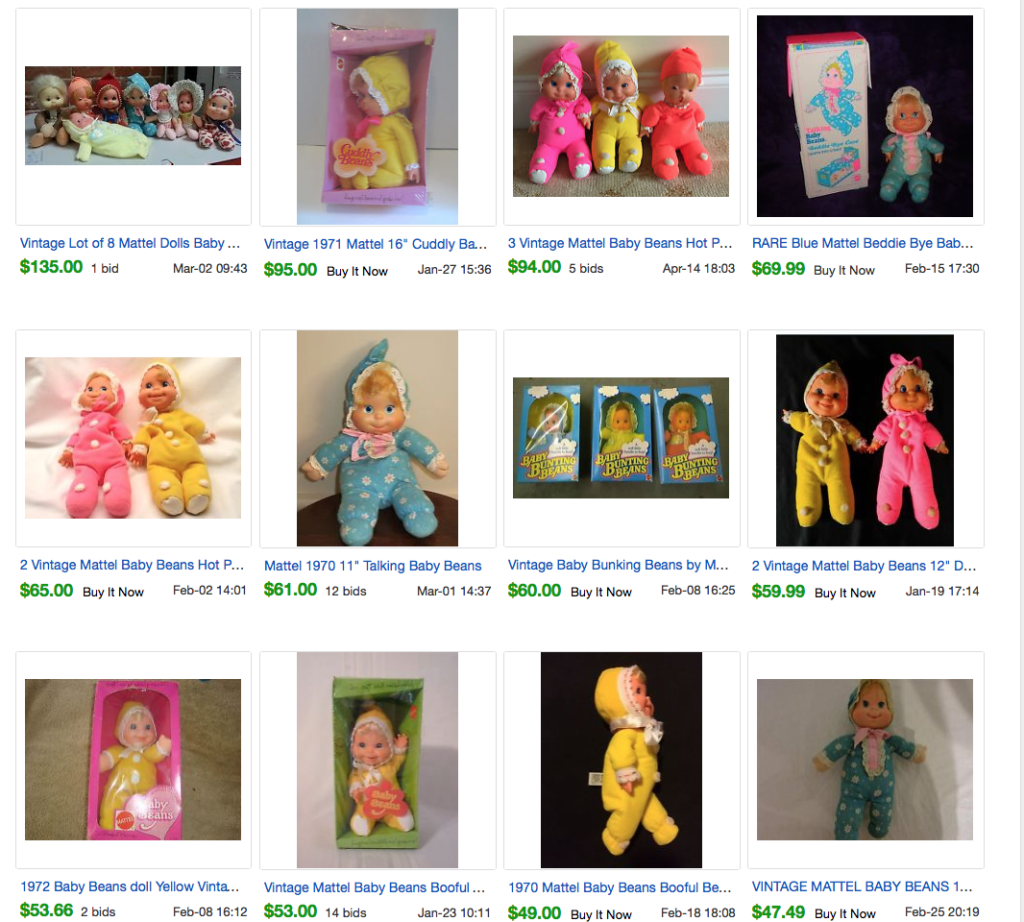 If you come across any of these in your travels to thrift stores or garage sales, they are worth a minimal monetary purchase as you can flip them for likely much more than you paid.